An Exclusive Offer For You
BE HERBAL Organic Turmeric Curcumin with Bioperine 1500mg - The Most Potent Turmeric Curcumin Supplement with 95% Standardized Curcuminoids - Enhanced with Ginger Extract - 120 Veg Capsules
$19.99
Send to Messenger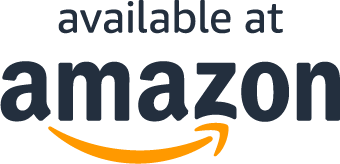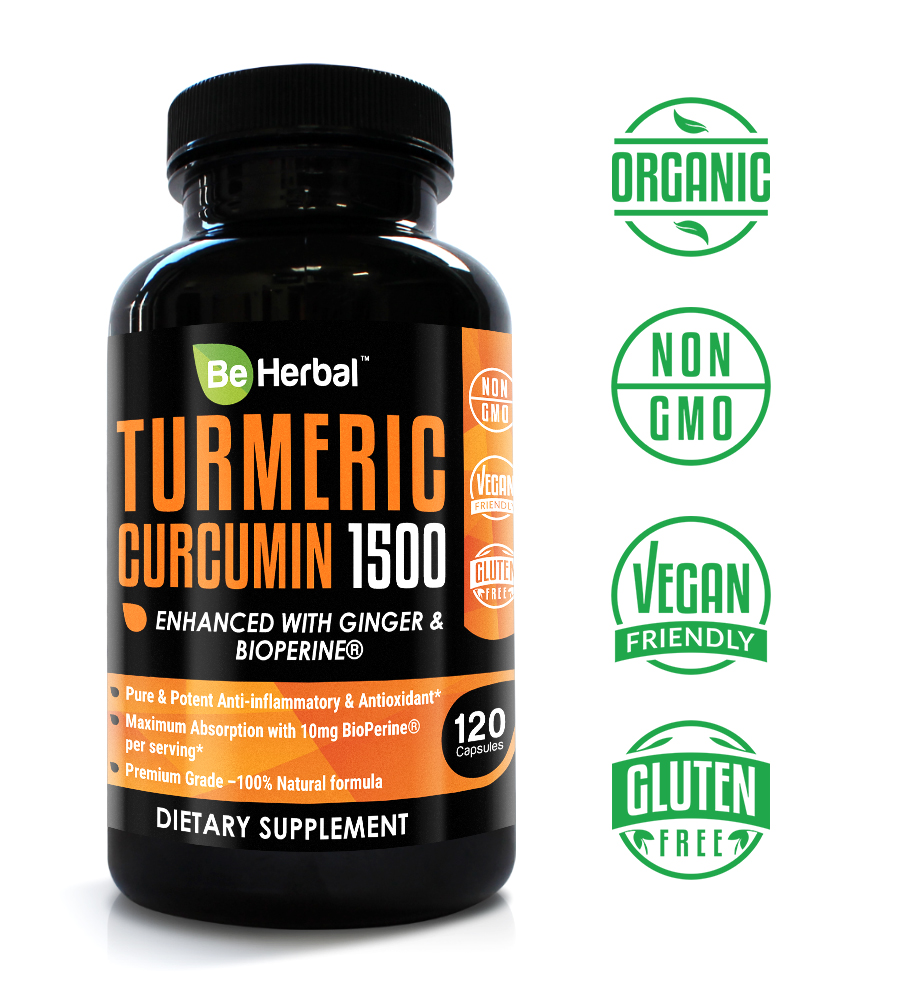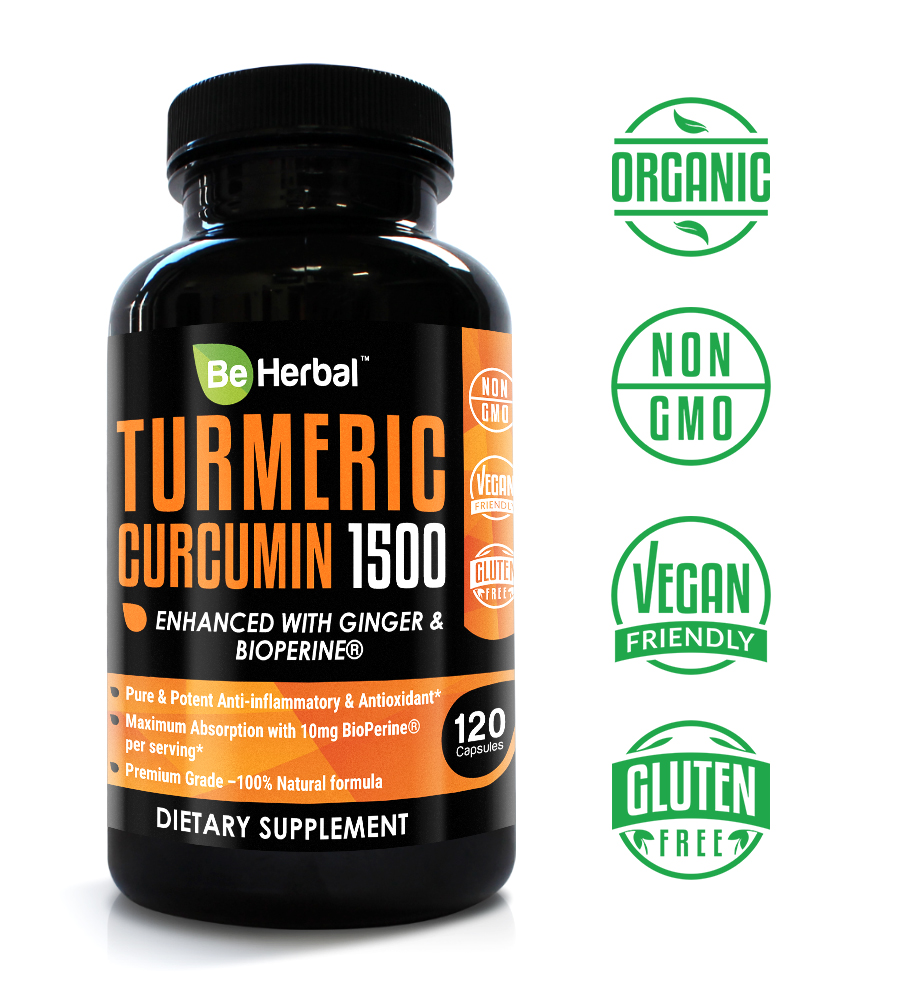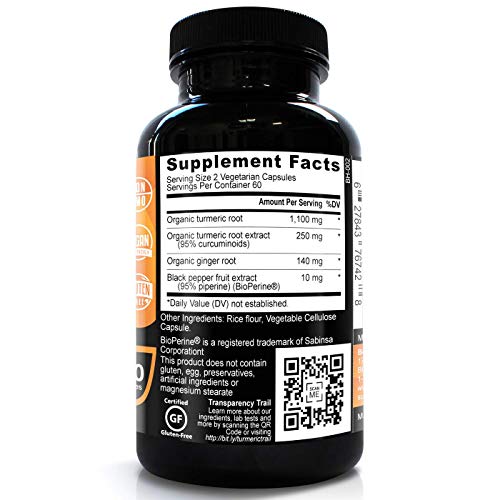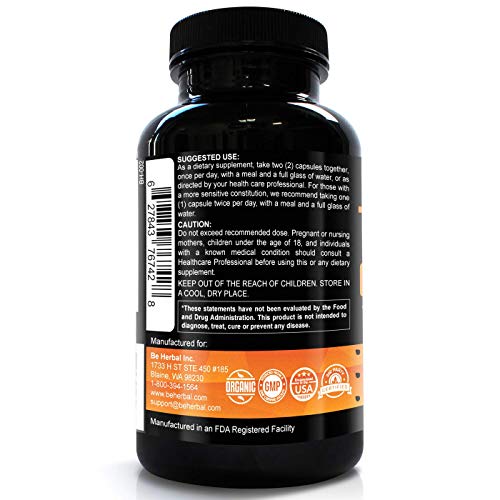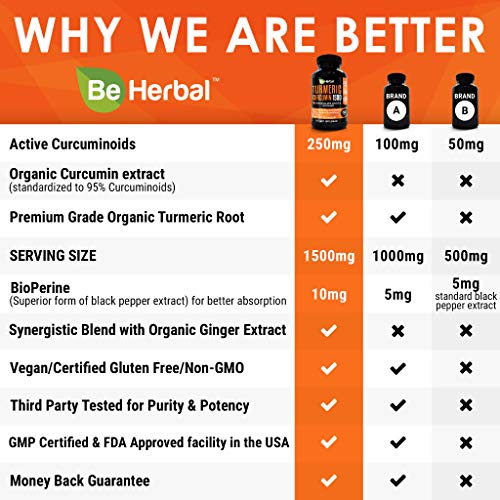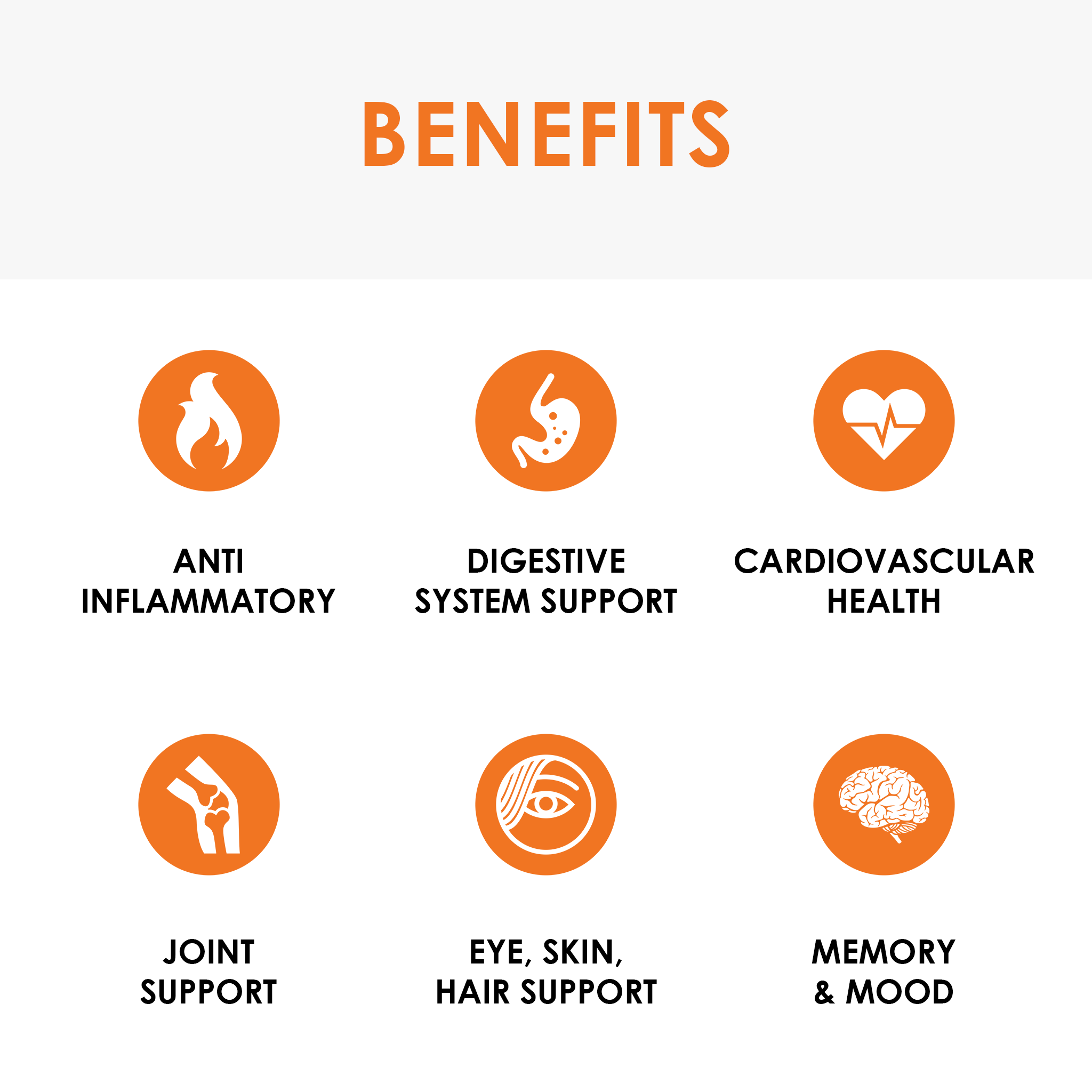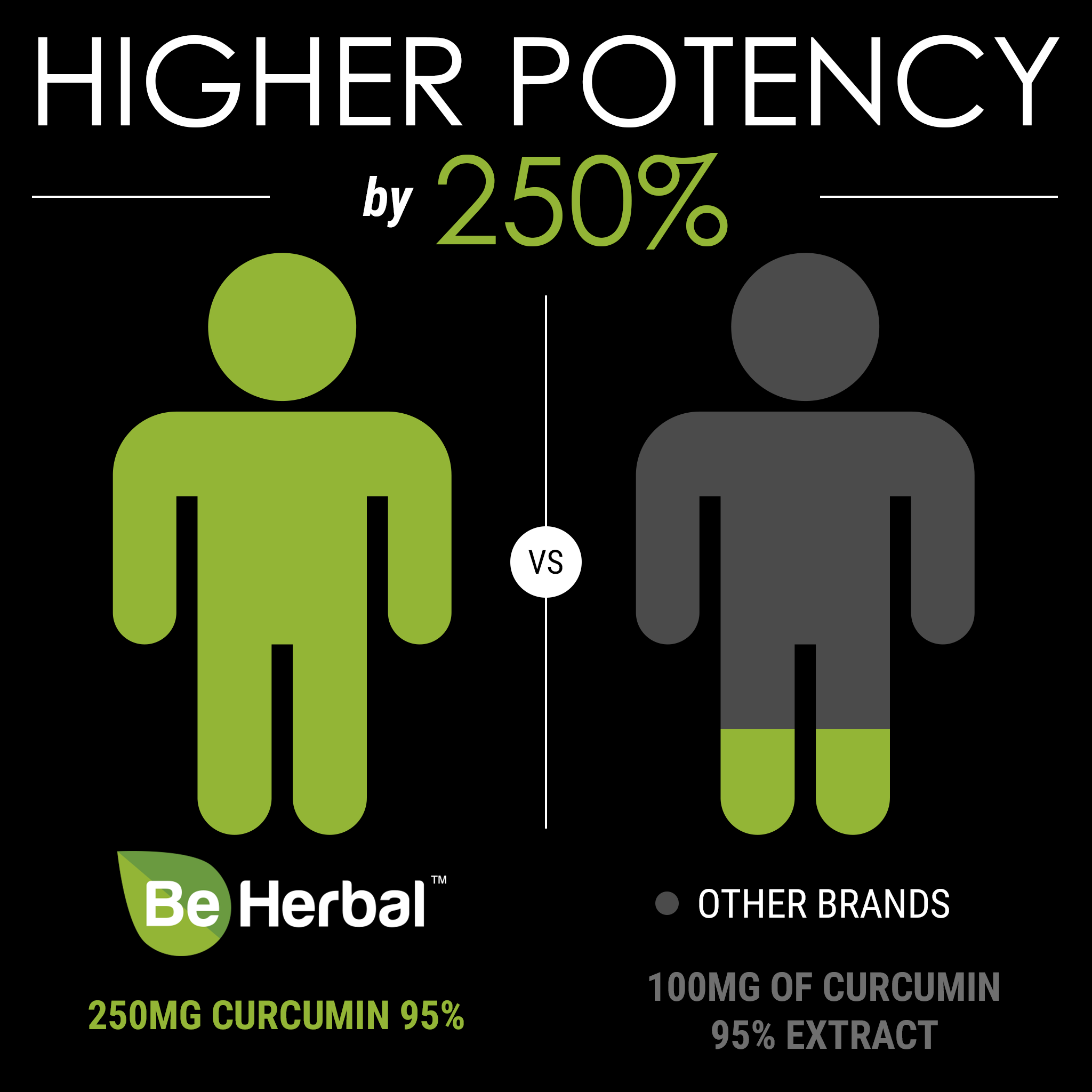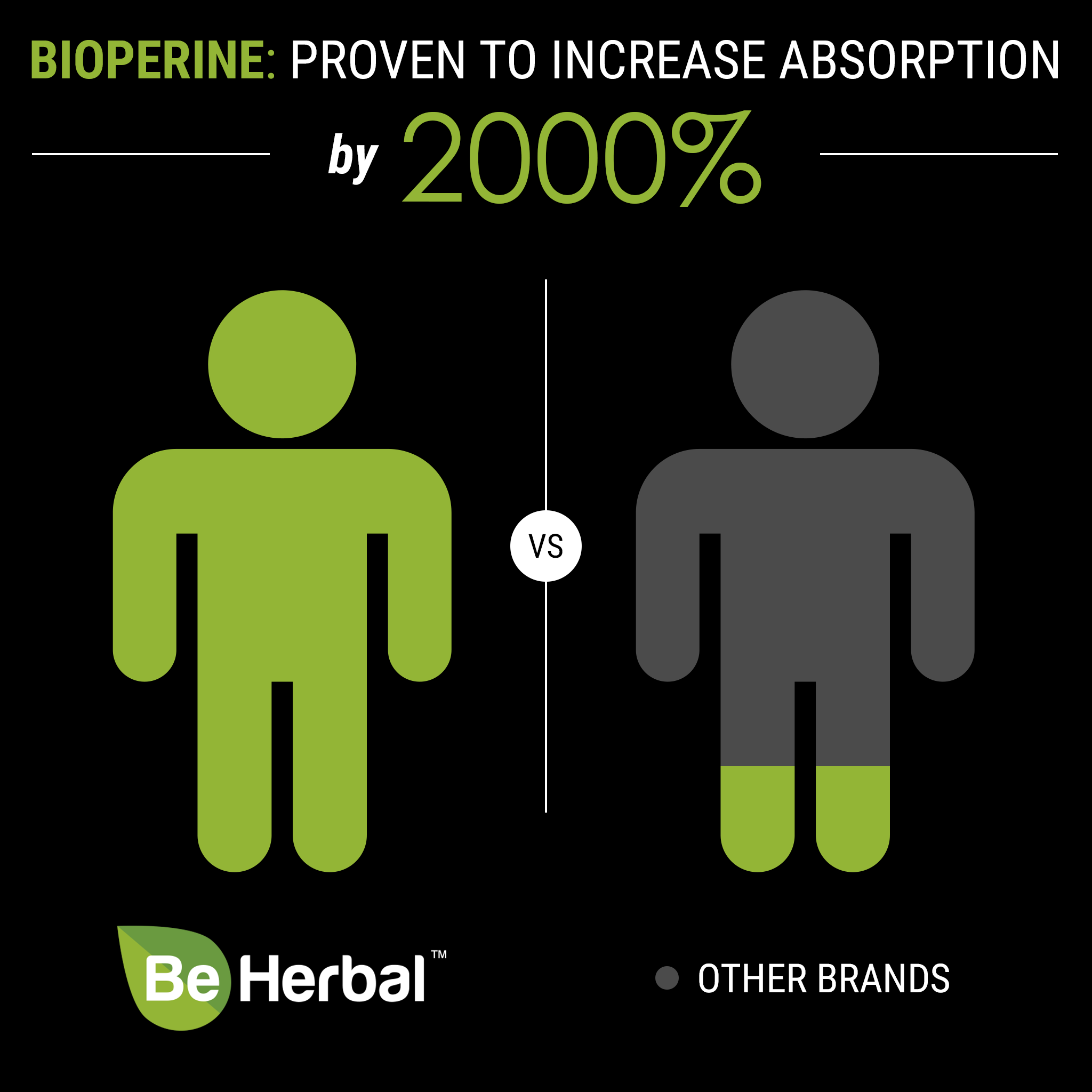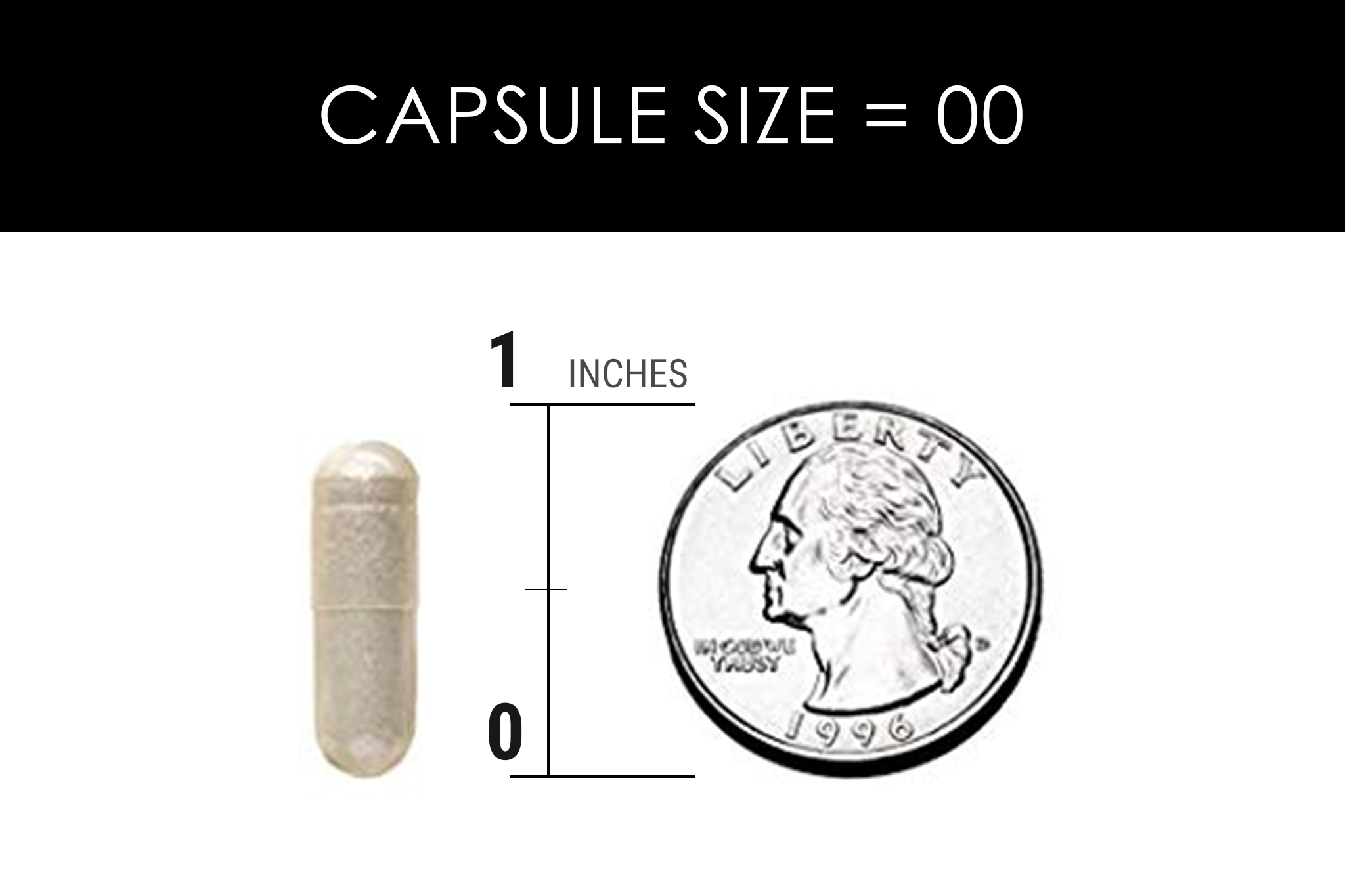 Send to Messenger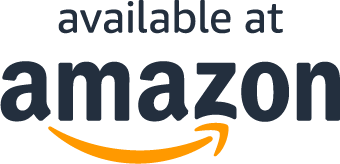 Read More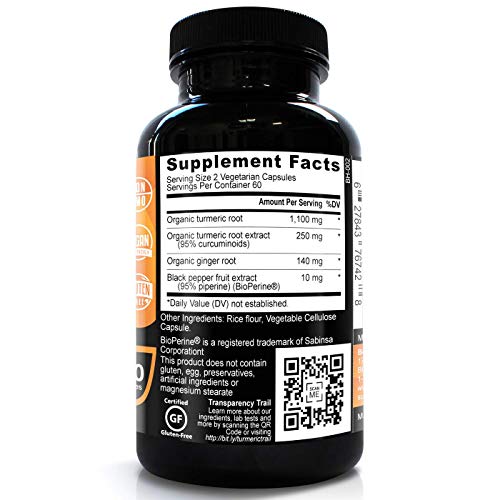 About the product
POWERFUL ORGANIC ANTI INFLAMMATORY - Regulates digestive function and gut health , supports immune response, joint and muscle health. Promotes cognitive function and memory.
MOST POTENT ORGANIC FORMULA ON THE MARKET - with 1500MG blend per serving containing 250MG of Organic 95% Curcuminoids. The only product using standardized Organic 95% Curcuminoids
SUPERIOR BIOAVAILIBILITY - With 10MG of BioPerine (Black Pepper / Piperine extract) per serving for up to 2000X higher absorption rates
ENHANCED BLEND - With Organic Ginger extract for synergistic effects. Ginger is known to reduce muscle pain, soreness and many additional properties that further enhances the effectiveness of our unique formula
PREMIUM GRADE GUARANTEE - All Our supplements are produced in a U.S Based GMP certified facility with 3rd party testing. Our capsules are Gluten Free Certified, Organic, Vegan and Non-GMO with No Fillers or Allergens. We stand behind our product with a full money back guarantee. Buy our Premium Organic Turmeric Curcumin with BioPerine & Ginger extract.
What Our Customers Are Saying
Growing old does not have to hurt!
I was certainly skeptical when my husband researched and strongly suggested we try this product for joint pain. However, after a week of using this I started to realize my chronic hip pain was beginning to fade. It's nice to know that growing old does not have to hurt!
This has been working for me!
I've been taking these for over a year. They work great for my fibromyalgia & arthritis. They definitely make my day smoother. They're organic, non GMO, gluten free & do not contain Silica. I no longer have to take prescriptions drugs that really didn't help me anyway.You should definitely read the description to make sure it doesn't interact with anything you're taking.Keep in mind, all herbal supplements should be used with caution. Always notify your health care provider of any supplements you're taking, including turmeric and curcumin.Anyone on warfarin (Coumadin) or other anticoagulants should steer clear of turmeric or curcumin. Although this spice has anti-inflammatory properties, it also can magnify the effect of these anti-clotting medications.Turmeric may interfere with the action of these drugs, increasing the production of stomach acid: Cimetidine (Tagamet) Famotidine (Pepcid)
Great
Works great, definitely feel better when I take these, doesn't have magnesium sulfate or silica in the capsules, which have been found to cause inflammation.
It Works
I have been most happy with this product. I only take one capsule a day and it has been enough. I don't think most people realize turmeric is a blood thinner.
Helps to alleviate osteoarthritis pain
My husband has had osteoarthritis for several years. When questioning his physician ( rheumatologist) about other alternatives besides harsh meds, he said that some of his patients were having results from Tumeric. We purchased from this company based on reviews and the fact that the composition of the capsules included a form of black pepper which is essential for the absorption of the Tumeric. This supplement has helped to alleviate most of the aching..not all...but enough that my husband is able to sleep at night.
Very high quality
I like this brand because the ingredients and the label of the supplement. This is my second time I ordered. The turmeric capsules are average size, deep orange turmeric color, when you open the bottle you can still smell strong fresh turmeric smell even after one year.
Questions?
Why are you running this promotion?
How can I use my coupon on Amazon?
Does this include free shipping?