Inflatable Wedge Pillow For Better Sleep


Circa Air Inflatable Wedge Pillow – Large 27 x 27 x 8 (in) Inflatable Bed Wedge for Acid Reflux and Sleeping. Now with BONUS Wedge Pillow Cover
$38.99
Go to Amazon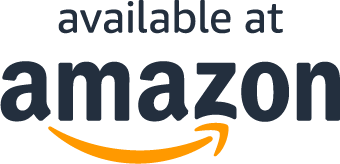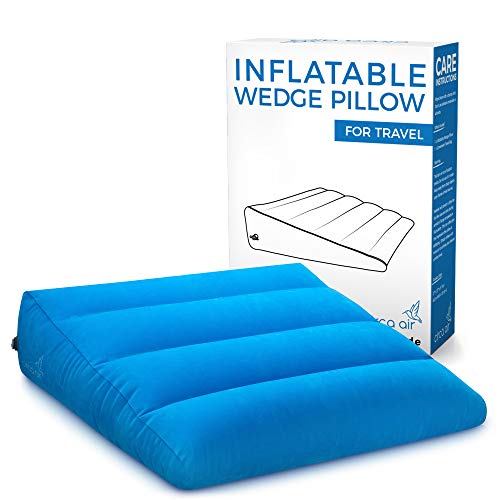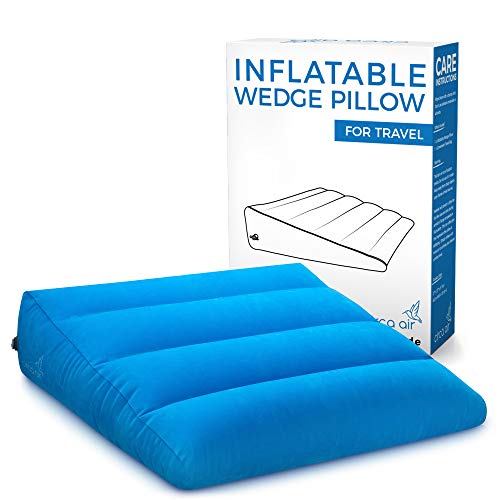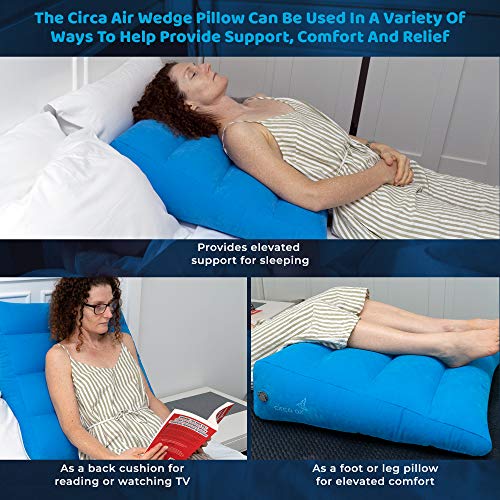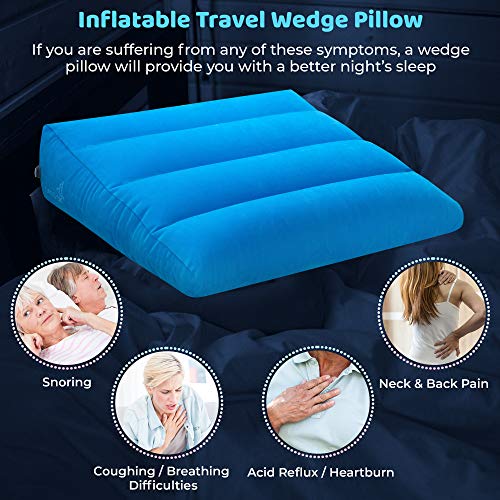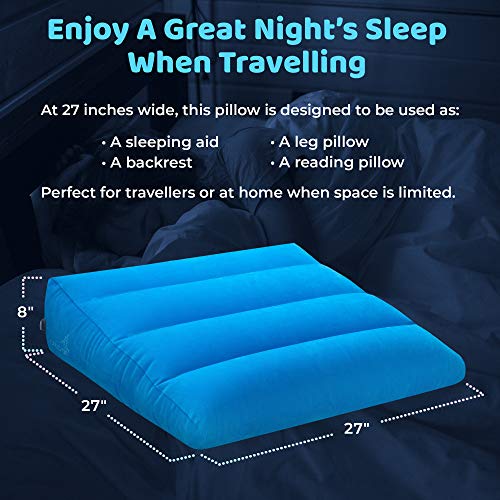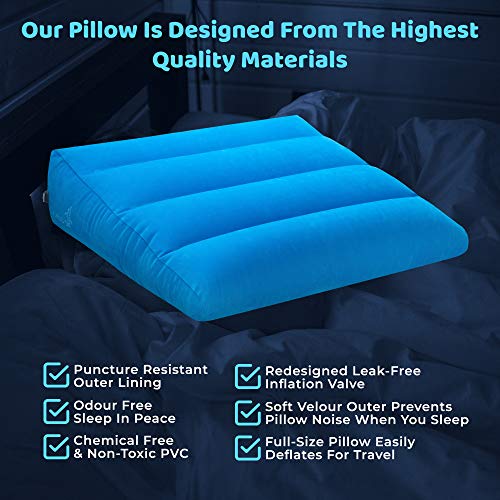 Go to Amazon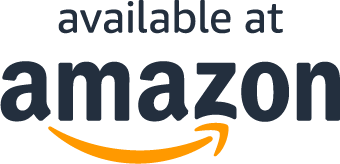 Read More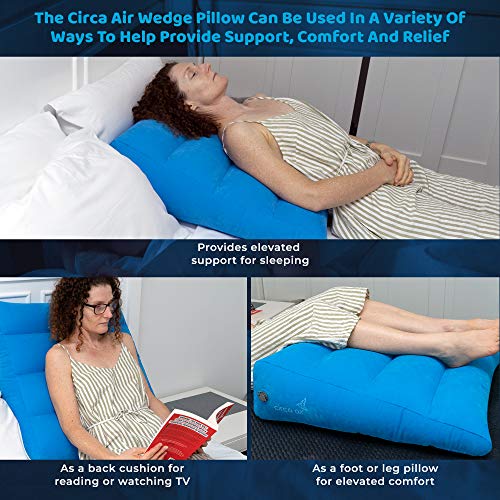 Get A Good Night's Sleep Now.
✔ ENJOY BETTER SLEEP ANYWHERE. Supporting your upper back and shoulders, our inflatable wedge pillows for travel provides an 8 inch gradual incline for a better sleep position. It helps to relieve acid reflux, neck and back pain, snoring, allergies, congestion and other sleeping issues.
✔ THE ONLY INFLATABLE TRAVEL WEDGE PILLOW YOU'LL NEED. Unlike a foam wedge, this lightweight, compact and portable design, folds flat and packs away in its' own convenient travel carry bag, making it easy to take with you wherever you go.
✔ EXTRA WIDE FOR SLEEPING COMFORT. Designed in Australia, this large inflatable bed wedge is outfitted with a soft velour covering to maximise your sleeping comfort. Measuring 27(w) x 27(l) x 8(h) inches, it's made of strong, puncture resistant PVC that's free from harmful chemicals.
✔ FAST INFLATION/DEFLATION. This inflatable wedge pillow has a unique push button valve, inflating it is a breeze. The portable bed wedge blows up easily by mouth within a few minutes and deflates quickly with just a push of a button. You don't need a pump! (You can choose to use an electric or hand pump to make inflation even easier, just make sure you select one that comes with the 3 inter-connecting nozzle attachment to fit a large diameter valve.)
✔ MULTI-PURPOSE AIR WEDGE PILLOW. Our ergonomically shaped pillow can be used as a reading or back pillow, or leg elevation pillow/ knee pillow too. Simply position the wedge upright while you watch TV or read in bed, or move it to the foot of the bed to elevate your legs and feet.
What Our Customers Are Saying
Worth it!
This travel wedge pillow met all my needs. It's wider than a lot of the other inflatable wedges I've tried which was great, as I tend to move around a bit. Adjusting the firmness of this wedge for my comfort level was easy. I just had to push the button on the valve to let some of the air out. I ended up only inflating mine to about 80% full and found that to be just right for me. Overall, I was pleased with my purchase. It's constructed well, comfortable and most importantly helped me sleep better!
Excellent product
This inflatable wedge pillow works great! I have a regular foam one and bought this to take on trips. It is the same dimensions as my foam wedge and felt similar, so it will be perfect for travels. In the past I had to stack 4-5 pillows to form a "wedge equivalent" on trips, but of course pillows moved during the night and didn't give the same lift as a wedge pillow. The seller was very responsive to questions I had. So pleased to have found this product.
wedge works and is portable too
I needed a wedge to elevate my upper torso while sleeping at night as I have been having breathing issues and other discomforts laying horizontally. It works as advertised and I do use a pillow on top of it for my head. You don't need a pump to inflate it, but obviously, a pump works much quicker. Also, being able to deflate it makes it very portable for traveling. The box it comes in is only 7" x 10" x 2 3/4". I should be able to put it in a suitcase without taking up to much room and comes with a travel bag too. Three thumbs up if I had a third thumb.
Stayed inflated for the five days I used it.
I liked that the pillow took very little space in my suitcase when I flew, is easy to inflate by mouth, and stayed inflated my entire cruise of five nights. I had read some reviews stating the pillow had to be reinflated in the middle of the night or lost a lot of air within a day or two. Not so with the one I received. No more dragging my preformed wedge pillow along with my luggage. I love this pillow.
Surprisingly, as comfortable as a memory foam pillow
This is an excellent wedge pillow for travelling. It is exactly as described. In addition, it is heavy duty, so will last forever. I am a back sleeper and use a memory foam pillow at home. This blow up pillow is just as comfortable.
Questions?
Does this include free shipping?