The Padded Duffel Tube
Dime Bags took the classic tube bag, lined it with shed proof velour, and made it stylish and functional. These tubes are highly padded and offer great protection.
$39.99
Go to Amazon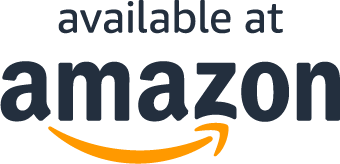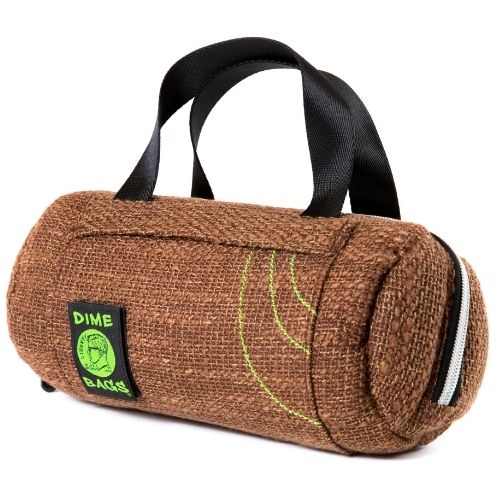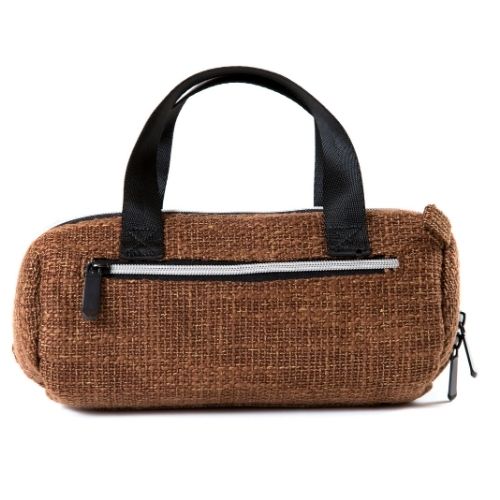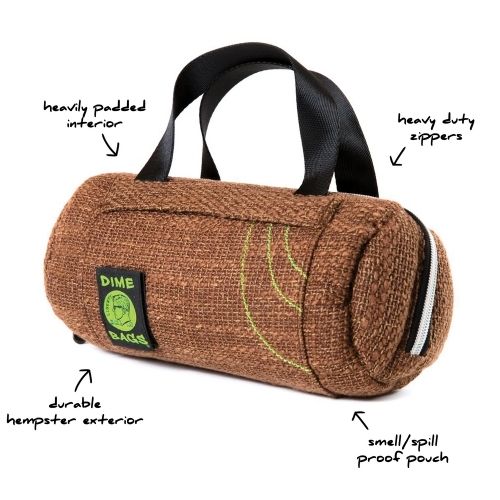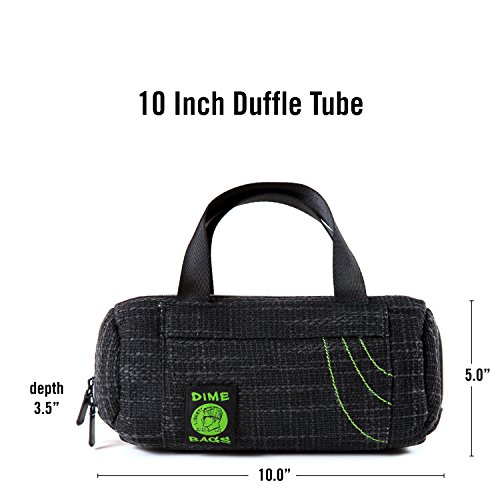 Go to Amazon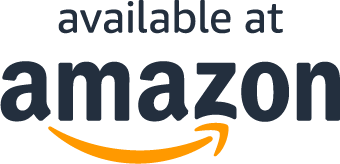 Read More
Duffel Tube Features:
ECO FRIENDLY HEMP FABRIC - Our Hempster blend of hemp and recycled polyester maintains all of the eco friendly and sustainable features of pure hemp with an improved smooth and soft feel. The hemp fabric is designed to resist fading, so colors last. This fabric also resists tearing, ripping and other physical damage.
PADDED GLASS PROTECTION - The Duffle Tube has a soft, shed-proof velour padded interior that is designed to keep glass pipes or bubblers safe and undamaged while you're on the go.
SMELL-PROOF STASH BAGGIE - The Duffel Tube comes with a clear stash baggie that is both removable and smell-proof for neat and discreet transportation. You can stash this in your bag and prevent unwanted odors from escaping.
HEAVY DUTY ZIPPER - The Duffel Tube's heavy-duty zipper keeps your things safe and secure. The durable zipper is designed to avoid binding, biting and separation.
What Our Customers Are Saying
Way nicer bag than local shops have to offer!
Really nice color, ( I got midnight blue ) and material. The out side gym-bag style carry handles, metal zippers and a side pouch. Inside you will find VERY nice velvet like material very plush very thick padding with extra little pockets to store and organize any accessories with your rig. I'm glad I waited much nicer than anything that my local shops have to offer. The 17" size case fits my 15" glass perfectly! VERY happy purchase!
Protective and high quality
A must by. To start off, I got the 15in case. Right upon opening the package I was impressed and it's packaging. It was all very professional and interesting. The bag comes with a catalog for other Dime Bags and I'm definitely keeping it handy. You also get an extra Velcro patch and a sticker for the bag, along with a smell proof bag. the bag is definitely drop proof and is constructed with high-quality material and padding. The bag feels very unique and premium. It fits my 8in bong perfectly. It is completely smell proof and no smell has leaked. It also come with extra small pockets in the inside to accompany the device you wish to store. Overall, this deserves the five-star rating because of its beautiful and protective smell proof features along with the bonuses that come with it. Dime Bags definitely accomplishes to make you feel special about your purchase. Will definitely cop some other bags soon.
Very padded, and durable! Best bag ever!
Great bag. No complaints. Love all the pockets and it keeps everything nice and tight so it doesn't move around too much or break. I could probably toss it off of my roof and not be worried about anything going wrong. Also love the stickers it came ith and the extra Velcro patch!! Gonna have to get the bigger one soon! Thank you DimeBags! Made my Christmas!!
Great product
I have owned this bag before but the smaller version. I love this size, inner pocket options, and the brand itself. Well made, perfect for my glass pieces on the go.
Great water pipe bag
Loved this item metal zipper 4 bowl or bag pockets an a pocket for carb large rectangle on inside as well as a outside pocket. I would buy another one that's how much I like it