An Exclusive Offer For You
Fansteck Anti Stress Ball 4 Pack, Cool Squeeze Ball, Colorful Squishy Ball, Silicone Sensory Ball Multiple Styles, Soft Spikes, Anxiety Relief Toy for Exercising and Strengthening Hand and Wrist
£12.99
Go to Amazon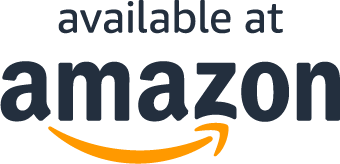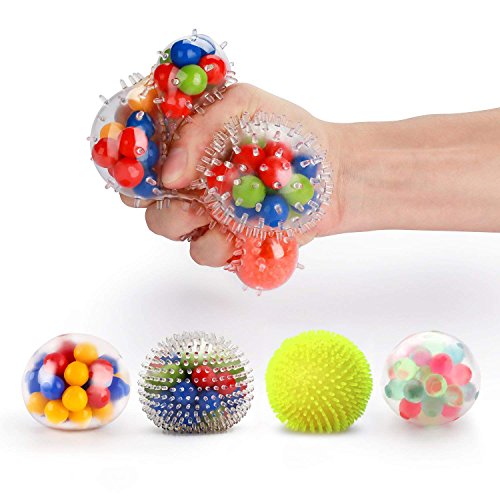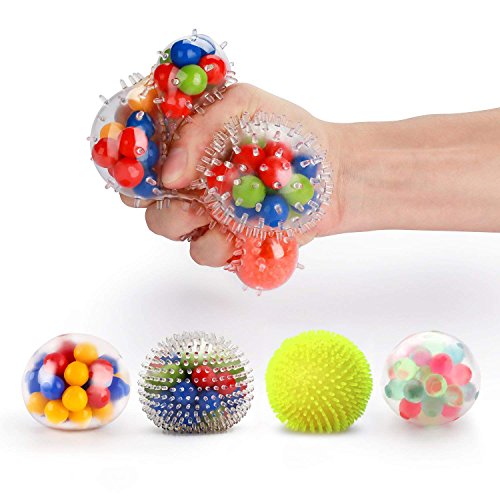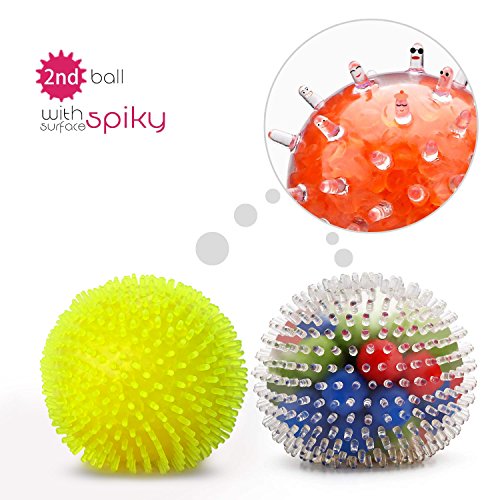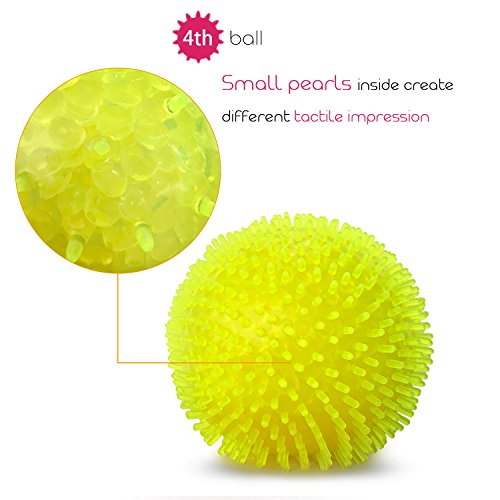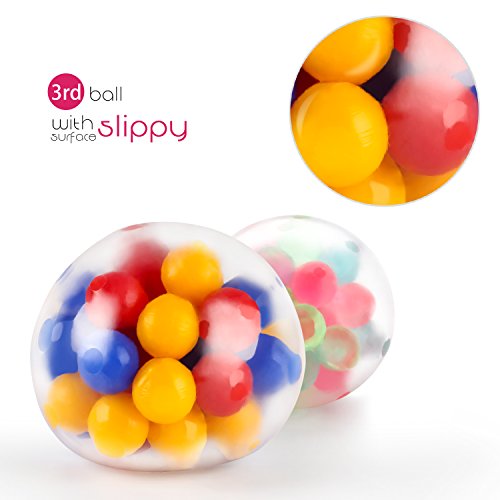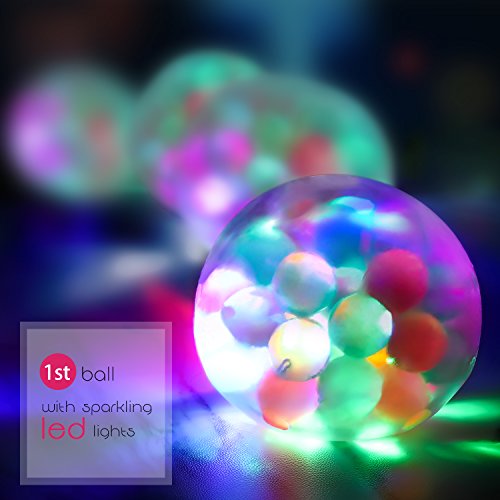 Go to Amazon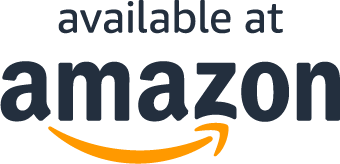 Read More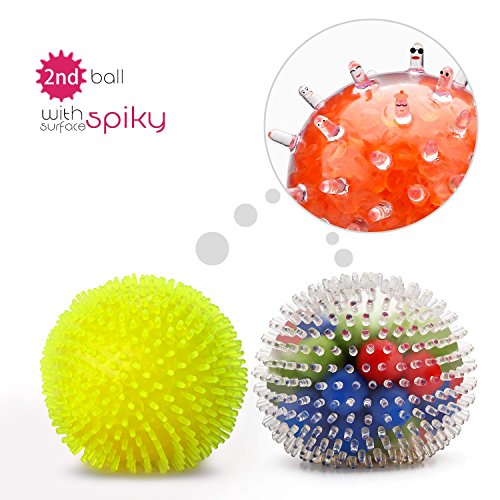 About the product
❤ COOL DESIGN --- 4 Different styles of colorful stress balls; attractive and interesting for kids and adults to squeeze; it is ideal for rehabilitation, exercising and physical therapy
❤ SAFE MATERIAL --- Made of natural silicone material, providing non-toxic and safe use experience [1. It is normal a little smelly when first use these balls because of the silicone material; 2. Please understand it that we refuse to use the chemical flavor agent to cover the original silicone smell; 3. Put them in the airy places and the smell will fade away]
❤ FLEXIBLE & ELASTIC --- Silicone texture makes these balls feel soft, flexible and elastic (1. Do NOT rub them on the rough surface and stab them by fingernails or other sharp objects; 2. The surface of the balls will be naturally oxidized and looks a little older after using for a period of time]
❤ EXERCISING WITH FUN --- Good for strengthening hand, wrist, forearm muscles, and ideal for rehabilition and physical therapy; the balls can also help to distract from stress and anxiety by squeezing them repeatedly
❤ WHAT YOU GET --- It comes with 4 Different Styles of Squishy Balls, 1 User Manual, 18-month warranty and friendly customer service. We'd like to give you a 100% Money Back Guarantee if you find the balls are defective | ✉ Our E-mail: eu-support@fansteck.com
What Our Customers Are Saying
Great product and more importantly GREAT SELLER!!
The stress balls were bought as a Christmas present for our daughter. One of the balls in the pack of four was faulty. FunCombo were brilliant, absolutely brilliant with their after sales and getting a replacement out to us. They were very helpful, clear and detailed regarding delivery. I can't thank them enough and I would heartily recommend!!!
Fun and squishy
Purchased these for my kids who loved them. Good quality and packaged well. Really fun and easy to squish. Thank you!
Great for anxiety
I struggle with anxiety and tend to "wrong" my hands when I'm anxious. This often leaves me with red, sore knuckles, which hurts and looks awful. I bought these to use as a distraction when I'm anxious, so that I don't rub my knuckles raw. The 4 balls have slightly different textures. One of them lights up, which I find a bit too much of a sensory overload, so that one has been passed to my kids. The yellow one is my favourite. It's filled with tiny little balls that give it a kind of crunchy texture and the bobbly bits on the outside are quite relaxing too. The product info did say not to puncture with long nails, so I was a bit worried about how durable they'd be, but they've survived my nails so far - the rubber casing seems quite thick, so I think it would be difficult to break through it accidentally.
Quite nice toys for children
The stress balls are very soft to grab and squeeze they are look fascinating,although they have a bit smell in the beginning,but it is gone afterwards.Quite nice toys for children.
Suaves y divertidas
Me ha gustado más de lo que pensaba. Son muy agradables al tacto. Parecen muy resistentes vienen envueltas por individual. Son cuatro modelos, uno con luz. Al niño le han gustado mucho y entretienen un montón.
Muy chulas
4 pelotas súper divertidas y al tacto cada una diferente. Unas con pinchos de silicona y bolitas por dentro, otra con una especie de piedrecitas en el interior y otra con bolitas y luces. Mucy chulas. A mis hijos les ha encantado, aunque las compre para mi. Mientras veo la tv muevo la mano con las bolitas. Las recomiendo, están geniales
Questions?
Does this include free shipping?