An Exclusive Offer For You
Fansteck Samsung Galaxy Note 9 Waterproof Case, IP68 Waterproof/Snowproof/Shockproof/Dirtproof, Fully Sealed Underwater Protective Cover for Samsung Galaxy Note 9 (6.4-inch) (Black/Purple)
$16.99
Go to Amazon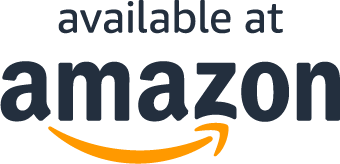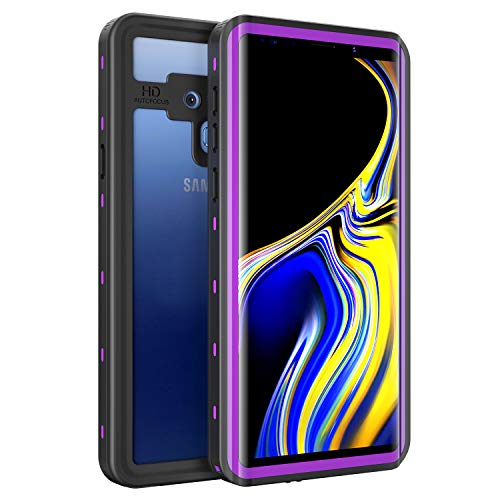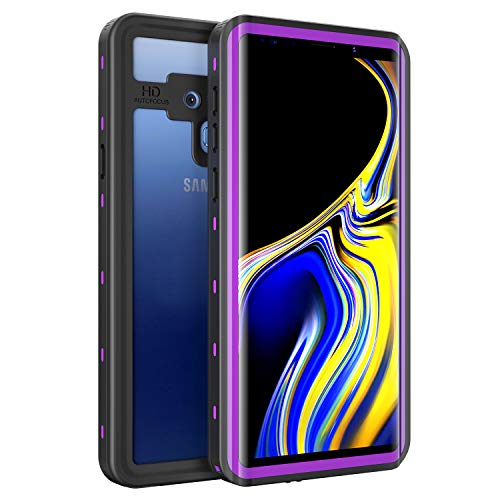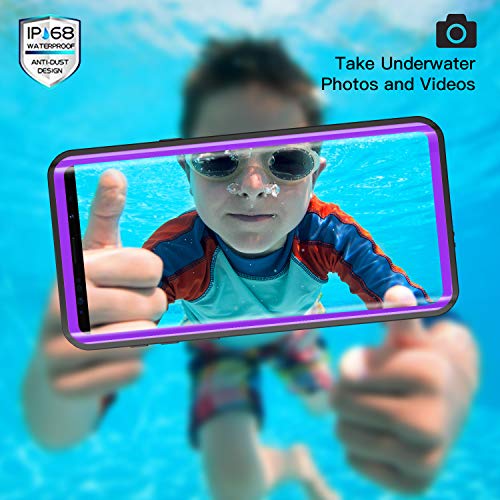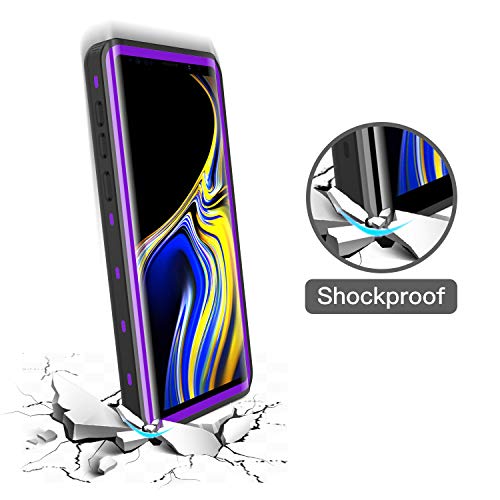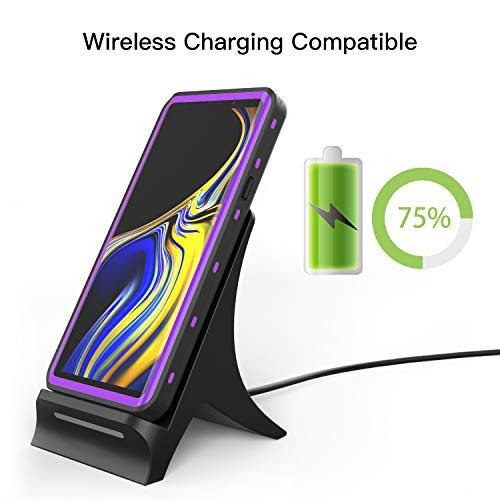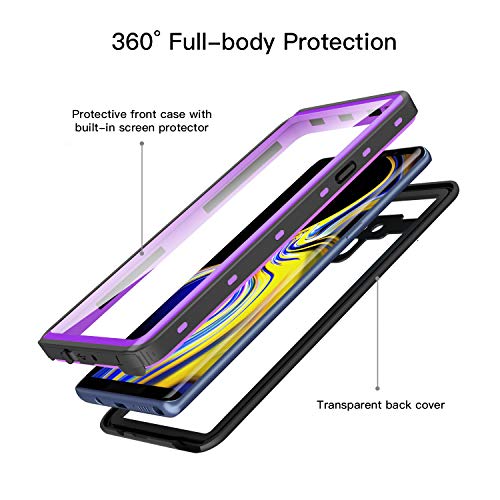 Go to Amazon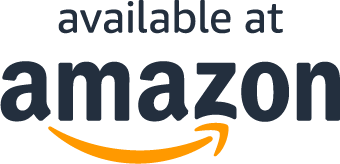 Read More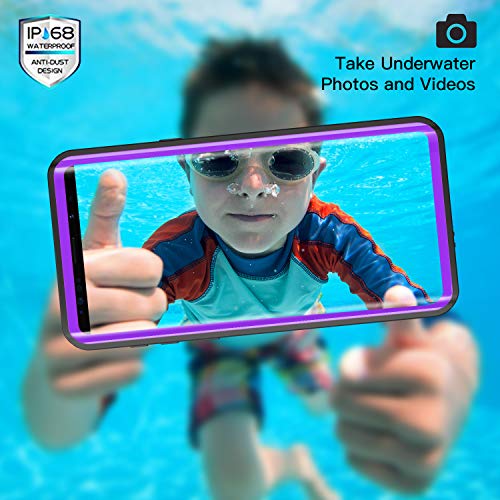 About the product
IP68 Waterproof & HD Photos: After around 1000 tests, no leakage or water damage during 2 hours 6.6ft/2m deep underwater. The transparent front and the cover of back camera lens is perfect for taking high-quality & high-definition photos or videos even underwater.
Multi-Protection: Full body protection designed to protect your phone. Comprehensively against being crashed. The IP68 Waterproof case is also Snowproof / Shockproof / Dirtproof, so it is a necessity for outdoor activities.
High Sensitivity: Anti-scratch sensitive touch screen protector ensures perfect clarity touch experience and complete touch screen protection; TPU membrane enables touch ID to work more sensitively; Clear built-in screen protector makes S Pen works smoothly.
Wireless Charging Support:Special transparent and slim back cover will not block the wireless signal when wireless charging, you do not need to take off the case which provides great convenience to your daily use, it supports most kinds wireless chargers.
What You Get: IP68 Waterproof case for Samsung Galaxy Note 9, 3.5mm adapter cable for earphone, lanyard, cleaning cloth and instruction, our 18-month worry-free and lifetime friendly customer service.
What Our Customers Are Saying
Sound Quality Very Poor (but the company and customer service reps are truly amazing).
Easy to hold but that's about it... the waterproof feature does work but if you want to make a call or listen to music then forget it. Even with all the ports open on the phone the sound quality sucks really bad. I put this on my phone and loved it, then the poor quality of the sound made me remove it immediately.***the above paragraph was my first initial review, some things have changed since then, my initial review was a 1 star review, and I have now changed my review to a 5 star review due to the following:So after my rating and review I received an email from the company asking what problems I had with their product and why my review was so poor. I mentioned everything to them and they immediately wanted to make it right. I'm now giving this company a 5 star rating because they truly care about their customers. Not only was I refunded the purchase price, but was also told to keep the products. The refund took a couple days to get back into my acct. But the people I spoke with via email, truly wanted my overall opinion and honest thoughts on their products. So they excepted all of the criticism, refunded the money, and I'm able to keep the cases (I'll end up using them as a back up case if I need it). Kudos for caring about the customer (me) and making this overall experience so much better.I highly recommend this company (maybe not this particular case, but definitely the company) they do have some really great products and even better prices and they make sure the customer is truly 100% satisfied with their purchase or they will make it right.
Note 9 case
The case makes my phone look huge and protects it from every aspect. I like how everything is covered. The only thing that can get a little annoying is that the mic and phone mic are covered so sometimes the call may sound lower than normal.
GREAT CASE. DON'T expect perfection for the waterproof rating.
As SHOULD BE expected.Fingerprint reader...not perfect...Differentmuffled sound....WTF do you expect for 16 bux? A miracle?! My Effing Jesus.....It is IP68....Basic science...Want an IP68 rated case that keeps all your original feature untouched?....Go find a case that is of OtterBox quality and engineering...and pricing...I LOVE THIS CASE!I have have waterproof cases for ALL my phones. All have the same common issues that have to do with basic science and how sound travels.Also, basic biology could explain the shitty review about the side wearing out and not being waterproof.If you're going through acidosis, you (your sweat) could be eating away at everything you touch... and a LOT of us are already highly acidic in today's food society.... Especially if you're unhealthy, drink alcohol or caffeine, eat ANY processed foods...
Definitely WATERPROOF
Absolutely fantastic value you get exactly what is stated WATERPROOF. I couldn't justify spending $90 on a lifeproof case so I took my chances with this one. My phone ended up in the river. Was completely submerged in a heavy current for nearly 45 minutes before it was found. Not a single bit of water got in. A few scuffs of the front case from bouncing off the rocks. By far my best investment!
Questions?
Does this include free shipping?