An Exclusive Offer For You
Cloth Books for Babies, Fansteck Baby First Book 4 Pack Early Learning Educational Toy, Peek-a-boo 3D Design with Crinkly Sound, Nontoxic Fabric Materials, Safe and Washable with a Bag Easy to Storage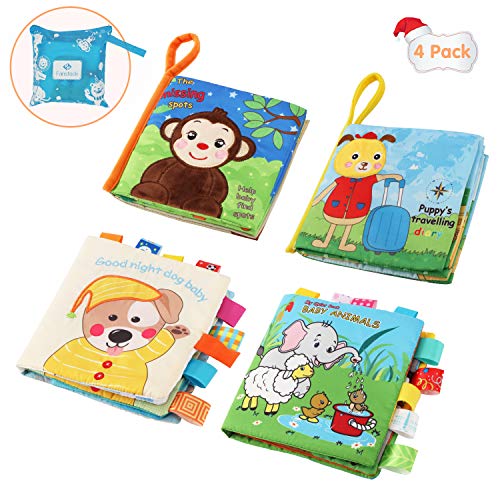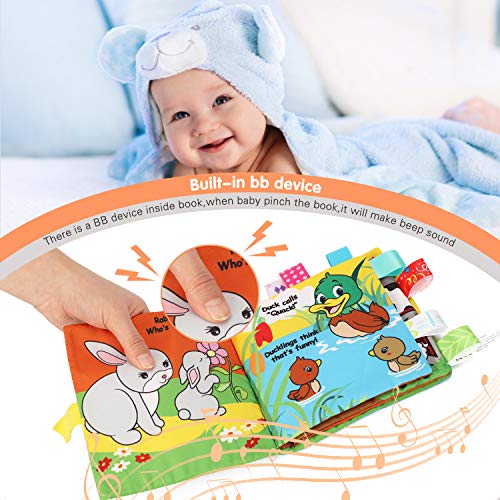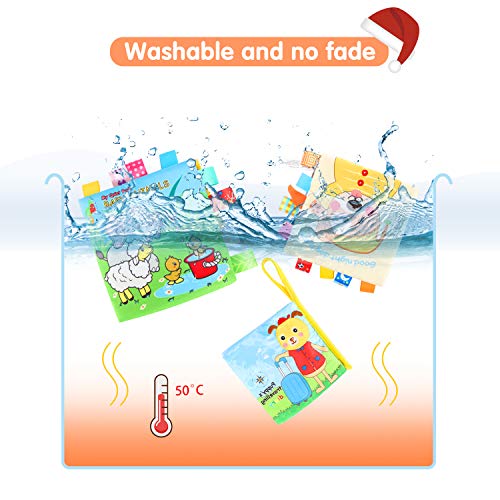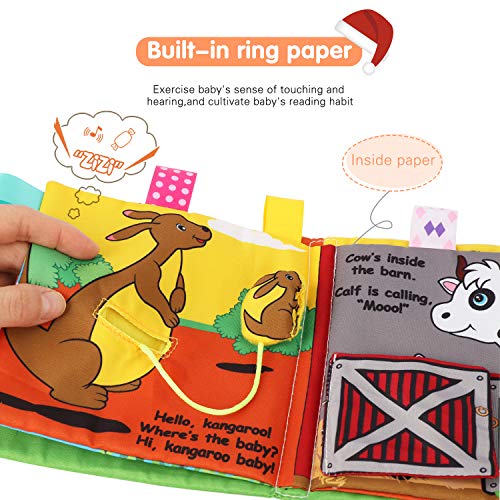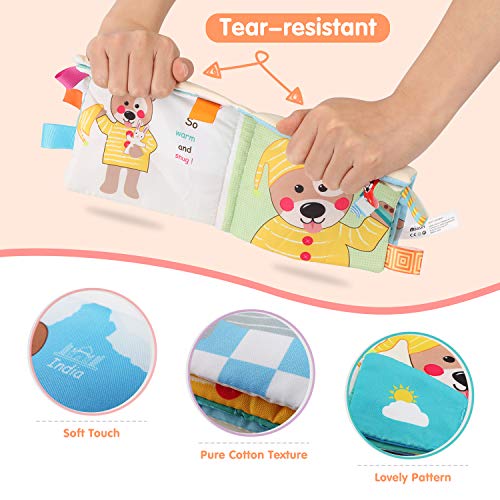 Go to Amazon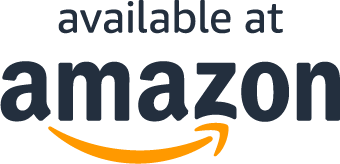 About the product
Make sure this fits by entering your model number.
👶 Lovely Baby Books: Bright colors, peek-a-boo 3D design, adorable illustrations, BB devices, the bell ring, more interesting than other toys, baby will love these books!
📚 Educational Toy: Our baby cloth books contain a series of stories and cover a variety of topics, it will attract baby's attention, inspire their curiosity, imagination and improve reading skills.
✅ Safe, Durable&Washable: Fansteck soft books were made specially for babies, It's made of nontoxic, fabric, washable materials, and parents no need to worry about sharp things will hurt baby's soft skin, the high quality books that won't be apart even if baby tears hard.
🎁 Perfect Gift: Most popular gift for baby shower, newborns, birthday or Christmas day, it will bring a colorful world to your kids with much fun and creativity.
💖Why Choose Us: Your satisfaction is the most motivation to pursue higher quality of our products. Any problem you encounter please contact with our customer service, and our service team is always ready to offer help!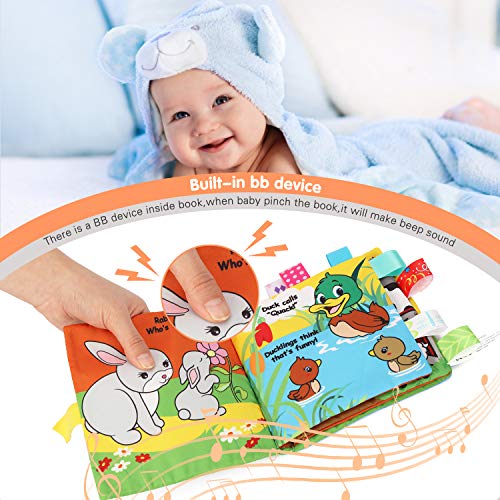 What Our Customers Are Saying
Story books for toddler with activities
* These are first storybooks for my little one. My little one is already bored of color and animal books so I want to start with storybooks but most are hard paper so these cloth books are great in that sense. Kids can play and nothing will happen to books.* All 4 books are different stories with some play activities in each book.* Comes with zip bag so great for gift or to carry with you in the car.* Soft and washable(not machine wash)* Colors are bright so little one like these.* I use these on bathtub also not soaked in water but for play and learn. easily get dry after that.
Colorful cloth books for babies or kids
This is a great gift for babies who love to put everything in their mouths and tear/break everything given to them. The cloth books are a great replacement of traditional paper books. Babies can play with the books to their hearts content. The books are colorful and come with squeaky toys. Great way to keep kids entertained. Great buy.
LOTS of flaps and pieces to grab for baby
These are just precious! I got them to read to my four month and she loves grabbing all the flaps and pages. She's teething so the harder teething toys in the book are a nice touch. It's been a great book for my toddler as well as she loves the interaction in the book and likes to "read" it to baby!
Perfect babies first book!
These books are absolutely adorable! This is a great gift for a babies first book. The cloth books have pop ups and made with crinkly inside material. This is a good feel for kids to enjoy. The books are cute and fun, and you get a nice little storage bag for them.
Very cute set
The books are a good set for young children. I gave them to my cousin and he loved them. It is soft and pretty durable. This is perfect for children who are super messy or tends to break things. The books won't break down easily and can take hard punishment. Comes in a bag.
My 8 months old loved it
It great entertaining small cloth book with great little stories and entertaining clips. My baby giggles everything I pull out baby kangaroo from mommy Kangaroo's pouch. Love it. When I received it, I washed it in washing machine, nothing was broken. Easy to clean
Questions?
Does this include free shipping?