An Exclusive Offer For You
Fansteck Flying Ball, Kids Remote Control Helicopter Ball, Mini Drone With Goggles, Infrared Induction Flashing Led Toys with Flashing Light for Children Boys Girls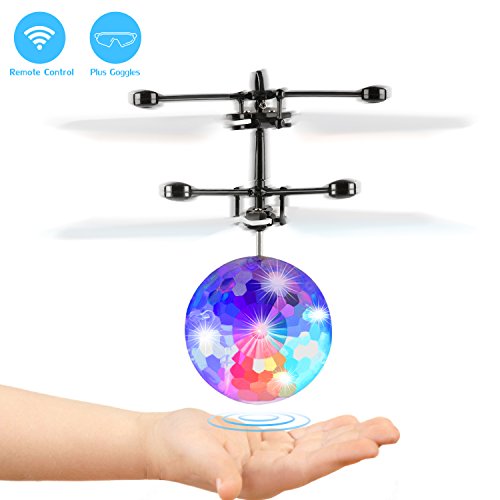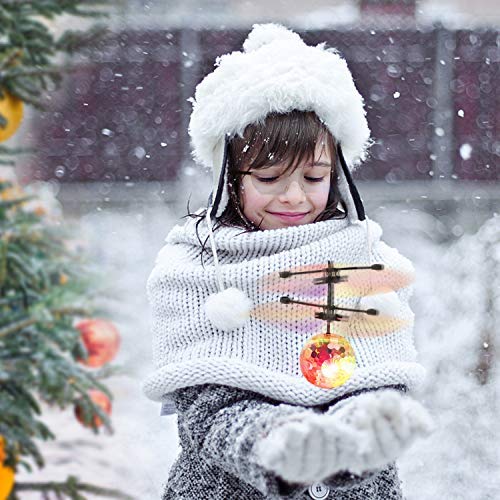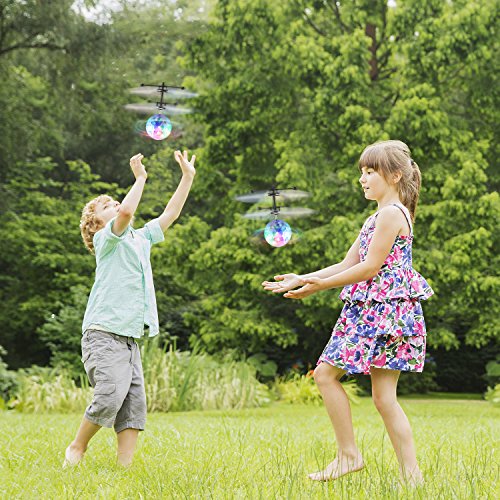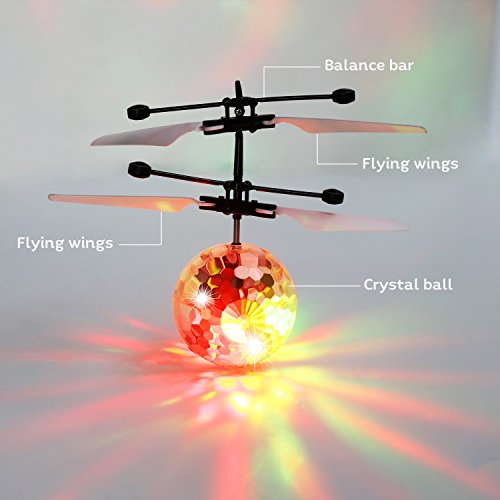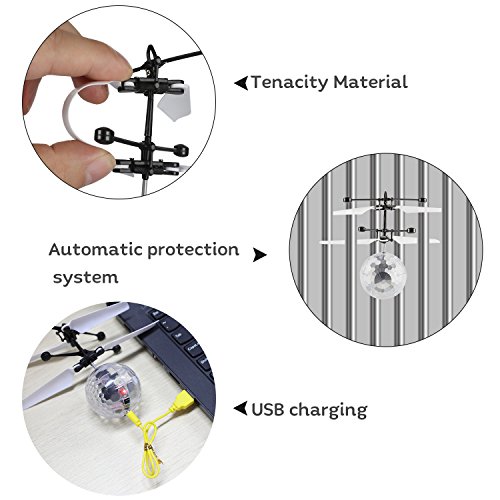 Go to Amazon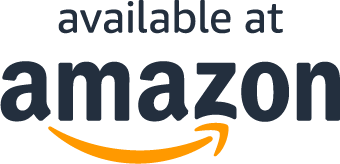 About the product
How to Fly ✈--- After child turns on the switch, it will automatically strat to fly within 3 seconds, an inductive trasmitter and receiver on the buttom of the ball, the flying ball moves as the child's hands 👋after motion was detected.
Glowing Light🎇 --- flying balls contains flashing LED lights and crystal ball, 🌈colourful lights appears while it flying, attractive and dreaming, ideal for plying indoors and outdoors ,such as living room, park, garden.
Mutilpul Protection ---1.Made of non-toxic materials means no harmful to kids for touching; 2.👓Goggles provided ,to protect kids eyes while playing,worry free for flying ball suddenly fallen down; 3.Flying ball will autimatically fly after detactive objects under the button; 4.It will autimatically turn off to avoid damage when hiting somthing; 5.Flying ball will dealy flight for 3 seconds after turned on.
After Sale Service📦 --- Any quality problem or damage could contact us to get replacement, you could get :RC Flying Ball×1, Remote Control×1, USB Cable×1.
Note🔖: 1)We recommend adults company while playing this toy, 2)please do not play the toy near dangerous place,3)please put the goggle on before using it ,4)suitable for kids aged 3 4 5 6 7years old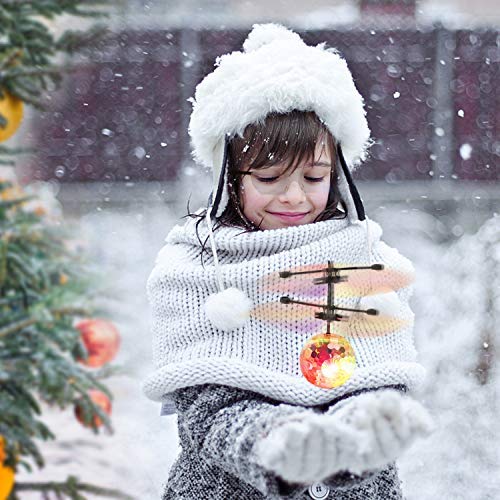 What Our Customers Are Saying
flying ball
This is so fast was surprised how good it was for the money its so goodwe have had hours of fun with it you get googles wiwth it so its quietsafe for the kids to usethe remote control is easy to use its great quality and very strong materialuse its great quality and definitely get value for the price
Amazing toy and really fun
Really cool and fun toy for the kids, they absolutely love it and battery lasts quiet long time!
Great gadget for everyone to try
Lots of fun with this, it's quite fast so had lots of fun watching everyone trying to dodge it but great toy for everyone to try
Great fun
Brilliant bit of kit! So powerful for such a small ball! Didn't expect it to be as small (snooker ball size) but works fantastically!
Came with eye protective goggles .
Pleased with the purchase. it's quite fun to play with. It came with eye protective goggles and the small remote control, it will work without remote control as well. After playing couple days I suggest playing with it outside or in more open space.
Juguete entretenido.
La compré para regalársela al hijo de unos amigos y le gustó mucho. Es muy sencilla de usar y, por el momento, parece que está entretenido con ella. Es más divertida por la noche o en ambiente con poca luz, ya que se ve muy iluminada. Parece una pequeña bola de discoteca. Se puede usar sin problema en interior, siempre y cuando se guarden un poco las distancias.
Questions?
Does this include free shipping?