ICEBREAKER POP!
THE NEW WAY OF MAKING HYGIENIC ICE CUBES!

POP is the ice cube tray re-invented. 'Pop' the ice cubes by pulling the straps and serve the ice cubes easily and without spillage or difficulty.

Easy, fun and hygienic to use, it also prevents odor absorption.

POP is phthalate and BPA free and it can fit 18 big ice cubes per refill.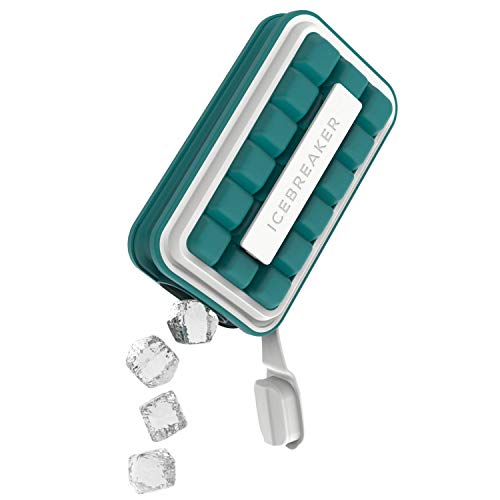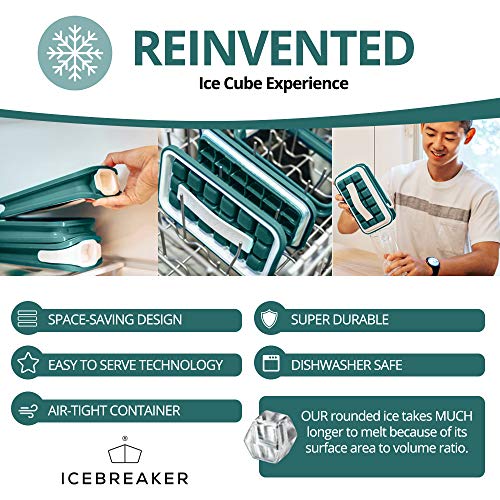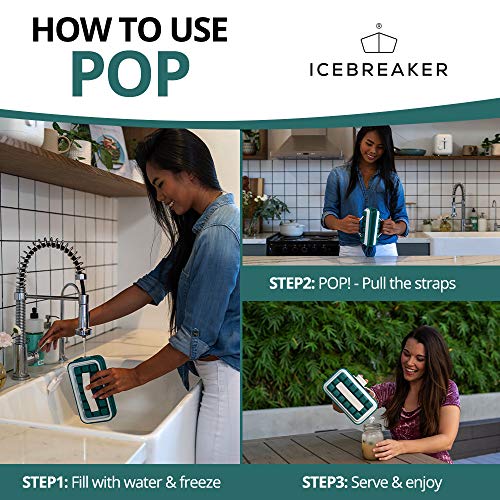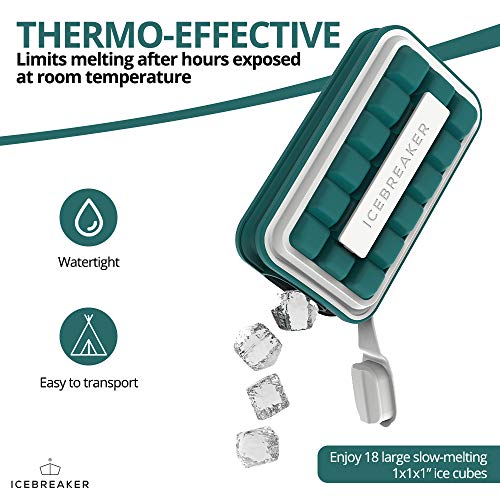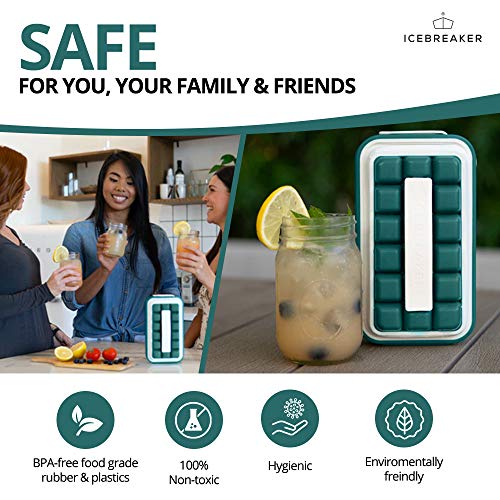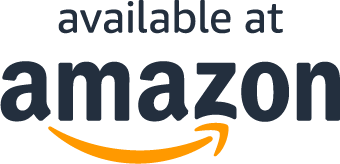 Patented Technology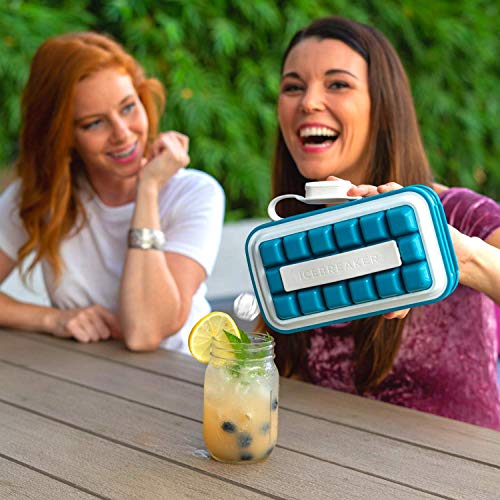 INNOVATIVE & REVOLUTIONARY DESIGN - Our ice cube tray box is easy to use. Simply fill it as you would a bottle, pull the straps, and serve the ice with ease. You get 18 big cubes per refill.
DOES NOT ABSORB ODOUR - 100% watertight, our closed ice cube mould won't absorb any smells. It does not contain phthalates or BPA that can harm your health. Reuse it over a thousand times!
LIMITS MELTING - This large ice cube tray is thermo-effective, minimising melting even after several hours of being at room temp. Pour out melted water to ensure only the ice mixes in your drink.
TAKE IT EVERYWHERE! - Enjoy clean, fresh ice on demand. It's perfect for picnics, outings, and road trips. You can also use this mould while chilling out on the terrace or in your garden.
SPACE-SAVER - Designed for stacking, our ice trays for freezer are space-optimal. Buy a couple of these moulds to ensure you'll never run out of ice for your cocktails, coffee, or tea!
What Our Customers Are Saying
IT TAKES UP VERY LITTLE SPACE IN THE FREEZER
I am very excited about my ICEBREAKER – I find it easy to use, the design is simple and it's super practical. The ice cubes are ready after just 8 hours and it takes up very little space in the freezer. I would definitely recommend it!
I WOULD BUY IT AS A GIFT FOR A FRIEND
The ICEBREAKER is not only practical to fill and freeze it also has a beautiful design that looks great on the dining table. I find the quality of the product and the materials commendable, and I would, anytime, recommend it and buy it as a gift for a friend
IT'S A GREAT SUCCESS AT HOME
Brilliant invention. I'm really a fan of my ICEBREAKER. Super nice design, easy to use and doesn't take up much space in the freezer. It's a great success at home – both for everyday occasions and for parties.
Questions?
Does this include free shipping?