An Exclusive Offer For You
OMOTON [4 Pack Screen Protectors for Samsung Galaxy A51, Premium Tempered Glass with [High Sensitivity][Crystal Clear][Scratch Resistance][Bubble Free][Easy Installation]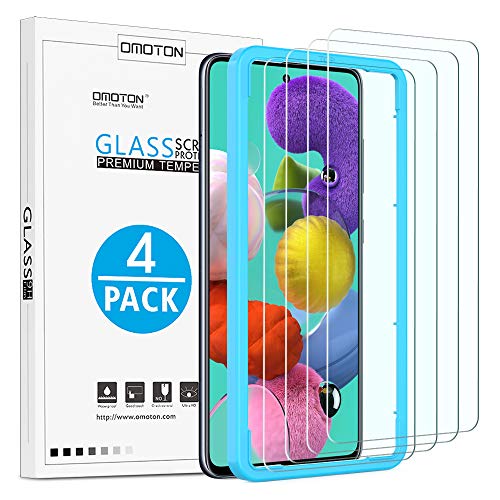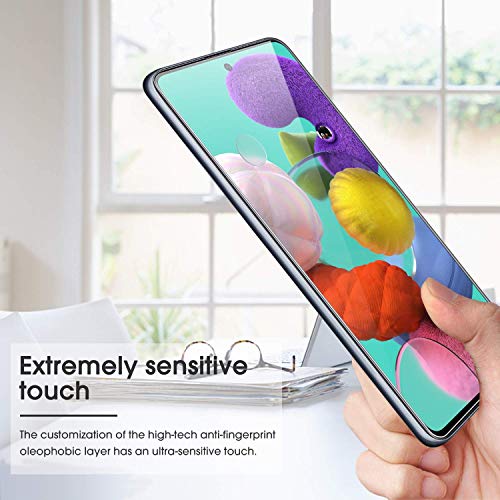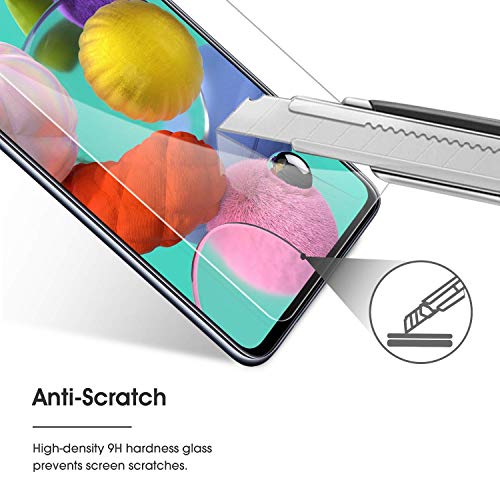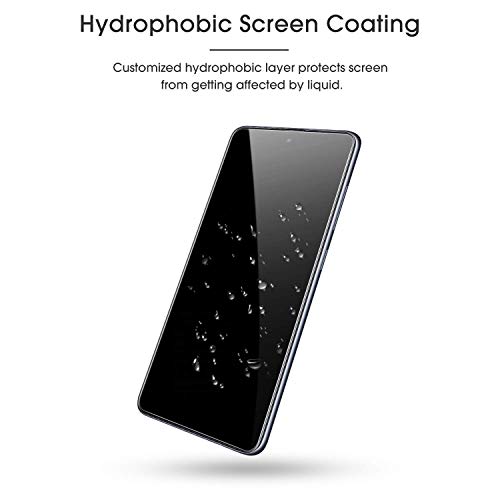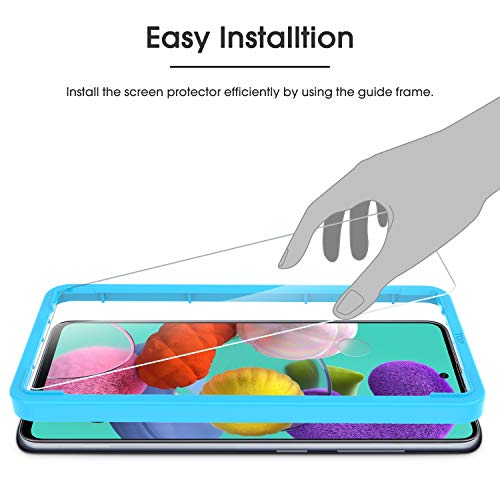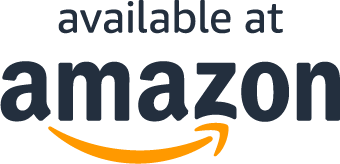 About the product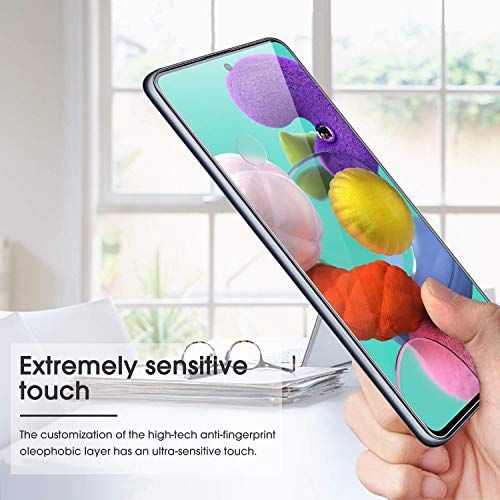 Make sure this fits by entering your model number.
Particular Design: Laser-cut dimensions provide maximum protection for the screen of your device. Only fits for Samsung Galaxy A51, will not fit for any other smart phone.
Scratch Resistant: This 9H Hardness screen protector can effectively protect your phone from unwanted scuffs and scratches by knife, keys and some other hard substances.
Crystal Clarity: High-Transparency provide you high-definition clear viewing. Hydrophobic Oleophobic screen coating protects against sweat and oil residue from fingerprints and keeps high-sensitivity touch response.
Easy Installation: Bubble-Free Adhesive makes it easy to install this Samsung Galaxy A51 screen protector.
Perfect Sensitivity: Highly Responsive and sensitive with HD Clarity and Transparency ensures maximum resolution for Super Amoled Displays.
What Our Customers Are Saying
The Best Fitting Screen Protector Ever
These glass screen protectors are the correct size for your phone. They are a perfect fit. The glass comes with a guide for perfect stress free positioning, alcohol wipes, cleaning cloth, sticky sheets dust removal and a mini applicator to remove any air bubbles. This is amazing value for money and is the best fitting screen protector for the Galaxy A51 out there.
perfect screen protector
this screen protector works perfect for my phone,4 protectors can last me very long time. the quaility is really good,i always accidently drop my phone, compared with the screen replace fee,that is really a good deal to have the protector,the touch feeling is really good.
Sehr gute Panzerglas für Galaxy A51
Meine Brüder hat für letzte Woche eine neue Handy Galaxy A51 gekauft und er brauchte für seine Handy Dringend eine Panzerglas und ich hab diese Panzerglas für ihn bei Amazon bestellt und er sagt das Aufbringen des Displayschutzes ist kinderleicht und wirkt magisch durch das völlig selbstständige "Festsaugen" am Smartphone. Einzelne Lufteinschlüsse lassen sich durch einfaches Neuausrichten des Displayschutzes mittels Anheben gut vermeiden. Letzte Luftbläschen verschwinden nach ca. einem Tag.Eine Einschränkung der Bedienbarkeit - seinem Hauptbefürchtung - gibt es glücklicherweise nicht, selbst der Fingerabdrucksensor im Display funktioniert sehr gut. Und er ist damit sehr zufrieden
Instalación perfecta y sencilla
Nunca había colocado un protector con este método y he descubierto que es mucho más fácil y queda perfecto casi sin esfuerzo. A partir de ahora solo voy a buscar protectores para los teléfonos de mi casa que incluyan el marco, ya que quedan mucho mejor sin ninguna dificultad. Respecto al propio protector ninguna pega, siempre antes de ponerlos hago un pequeño test arañándolo para ver si aguanta bien la convivencia en mi bolsillo con llaves y mi otro teléfono y la superó con creces. Ahora toca ver si con el tiempo aguanta bien pegado, pero ya se ve que no es de los malos, así que no me caben muchas dudas.
Kaufempfehlung :)
ich bin mit der Folie sehr zufrieden und kann sie bedenkenlos weiterempfehlen. Nun gut, habe sie jetzt gerade mal ein paar Tage auf dem Display, aber in der Handhabung gibt es keine Beeinträchtigung. Lässt sich blasenfrei und sehr einfach aufbringen. Passt perfekt, Handy reagiert zu 100% auf jede Berührung. Also die Folie passt perfekt auf das Display.Das Glas ist sehr kratzest. Display sieht immer noch wie neu aus. werde ich immer gerne empfehlen.
Genug Displayschutz. 📴
POSITIV ➕Wunderschön ist es zu Beginn auf jeden Fall schon einmal, dass 4 Panzerfolien mitgeliefert werden. Diese sind extrem stabil und lassen sich nur sehr schwer zerkratzen. Das Aufbringen der Folien gelingt sehr leicht. Um die Folien zu installieren, liegen noch einige Hilfsmittel in der Packung.NEGATIV ➖Die Folie scheint sehr gut zu halten, deswegen gibt es erst einmal nichts Negatives.
Questions?
Does this include free shipping?