Thank you for you purchase!
Please leave us a review so that we can improve our products and services.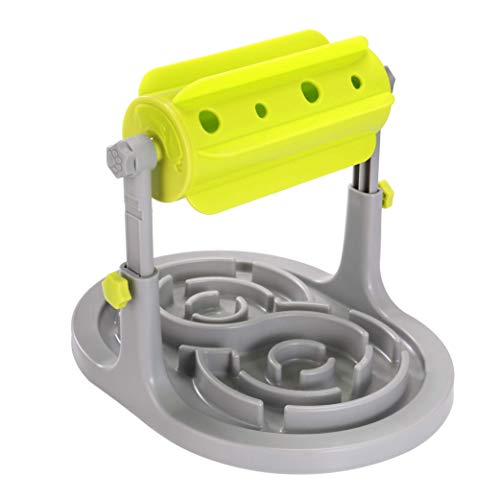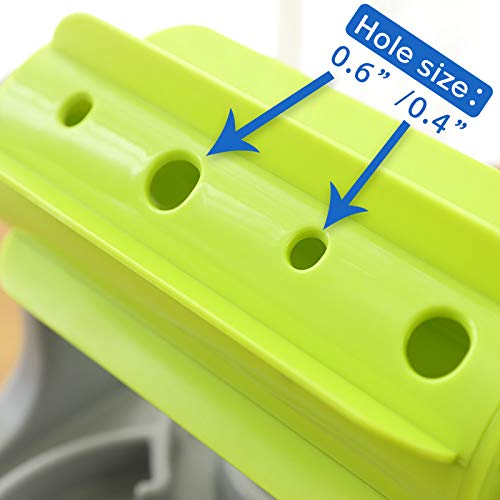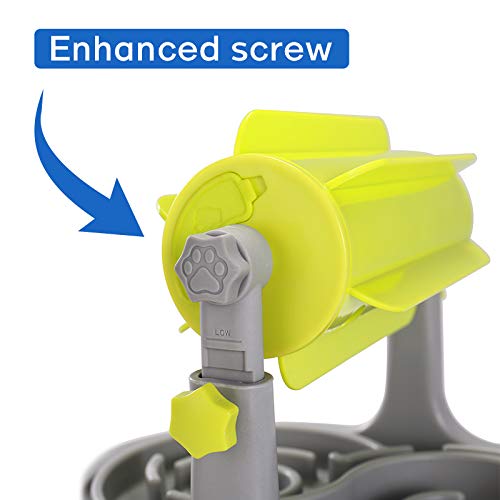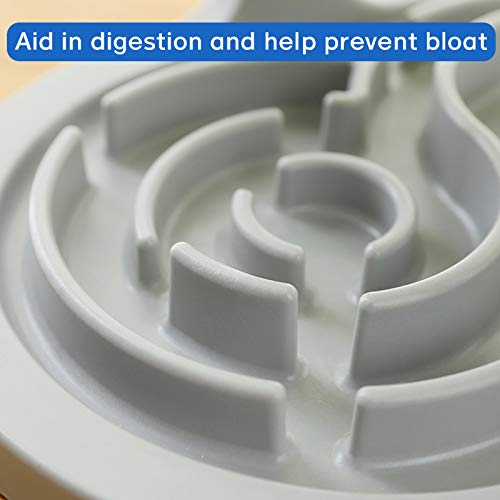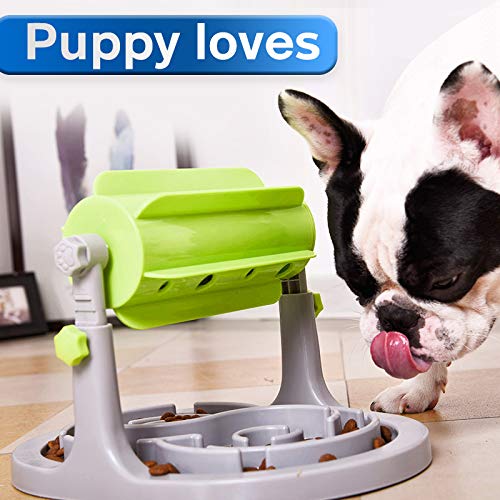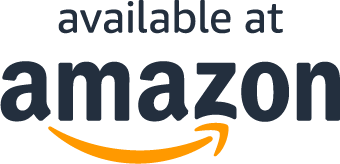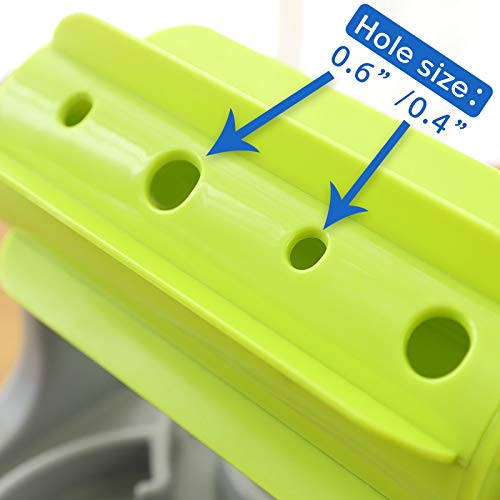 About the product
PUZZLES DEVELOP YOUR DOG'S BRAIN: Interactive dog toys, dog puzzles or games are a great way to stimulate your dogs brain. Whether training a puppy or looking for dog toys for boredom for an older pet the Tavros Interactive Dog Toy will mentally stimulate your dog for hours.
PROMOTES HEALTHY DIET: Dog puzzle toys and dog interactive toys with food promote slower eating which is healthier for your pet. The mental stimulation is great brain exercise and helps them to slow down their eating.
GREAT FOR SMALL OR MEDIUM DOGS: If you are looking for dog games for small or medium size dogs ,this dog treat dispensing toy is the perfect choice. It is easily adjustable in height to accommodate either size.
TOP QUALITY: This dog puzzle toy was created with only the best quality in mind. Highly durable and non-toxic helps, ensure your dogs stays healthy while having fun.
HOW THIS DOG TREAT DISPENSER GAME WORKS: First the food is placed in the top round feeder. The dog must turn the slow feeder to get the food through the leakholes, then continue to search for food on bottom plate maze.
What Our Customers Are Saying
Does exactly what you expect, stimulates the mind a bit to go with the appetite
Works well as a slow feeder. The maze is a bit of a plus, buys a little more time and collects the kibble. Fairly sturdy at all heights. The action on the spinner is light enough that most dogs shouldn't have any problem with it nor get frustrated. Eventually they might tip it over of course — see video — so it's still best used under supervision or adjacent room because otherwise the rubber opening which stows the kibble will be history in a flash. I don't recommend more than a cup of kibble max.
Good clean fun
This item is pretty amazing. I'm still trying to figure out what to do about the one major flaw...We use this every day for meals. My dogs meals no longer disappear by the time her food container has been put away. I receive entertainment watching this awkward 2.5 year old Pitt bull terrier use her paw to whack the wheel like a Neanderthal and dispense food to herself. Luckily she also enjoys the challenge. We both have fun as the major flaw of this item makes me get interactive with her.Now we get to talk about the flaw...This thing moves across the floor. It moves off the food mat and the "Neanderthalic whack" my dog gives the wheel doesn't help much. This food puzzle has non stick feet and I thought paired with a non stick mat it would be fine. It's not. I have to act as border patrol and push it back towards the area of the lower floor it came from.No matter how much I wrack my brain to come up with a method to keep this thing immobile nothing comes to me. I place at one spot in the room and it moves all over the room as my dog eats. This is the flaw. We both love this thing though... But I would buy an upgraded model if the company can create a design that doesn't migrate so easily.
Great for old and young dogs!
My teenage cattle dog loves this. I unhooked the green roller, and she gently nudges it, eats the kibbles, and repeats. She can use it connected like normal, but this way tires her out a bit (her energy is still relentless).Yes, she smashes is into things and gets it stuck under the couch, but I don't mind helping her out. It's rather entertaining watching her problem solve.I bought one for my mom's 1yr old cattle dog too. Both young and old dogs were able to easily figure it out ;) Assembly was easy, and I don't notice any strong smell.
The best pet food puzzle feeder ever !
My dog just love it! This is a really good puzzle toys for dogs to keep them busy. My dog really likes it, he figure out how to use it easily. My dog usually eats really fast however with this slow feeder he starts eating slowly. I am happy to see that. Also this dog food puzzle is easy to assemble , I put it together with 2 min. it's easy to clean. I have to say this is the best puzzle feeders for dogs in the market . My puppy loves it! My cat also plays it !
Really slows our speedy eater down.
Our 5 month old 20 pound puppy was polishing off a cup of food in the morning and again in the evening in under a minute. After receiving this feeder/puzzle it took him about a day to figure out how to get his food out of this contraption, but now he's spinning this thing like crazy! It takes him a good 15 to 20 minutes to get a cup of food out of the tumbler and he loves playing the game. The only downside is that the tumbler spins so fast sometimes that it can send his kibble flying 3' to 4' feet away from the feeder tray. For us that isn't a deal breaker since he is very good about picking up any pieces that end up on the floor. All and all super happy with this buy and highly recommend it for curious/intelligent speed eaters.