An Exclusive Offer For You
OMOTON Screen Protector for iPhone 11 Pro, iPhone Xs and iPhone X 5.8-Inch, Tempered Glass iPhone 11 Pro/ Xs /X Screen Protector [2 Pack] [Easy Installation Frame] [Case Friendly] [9H Hardness]
£5.99
Go to Amazon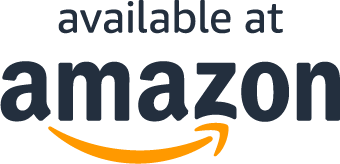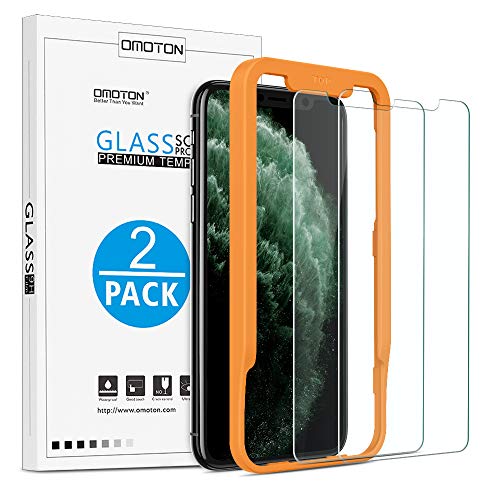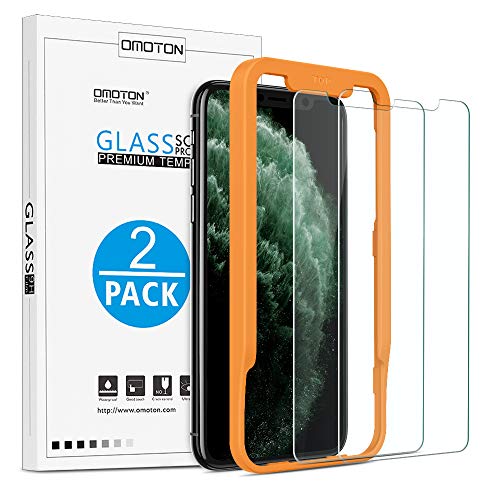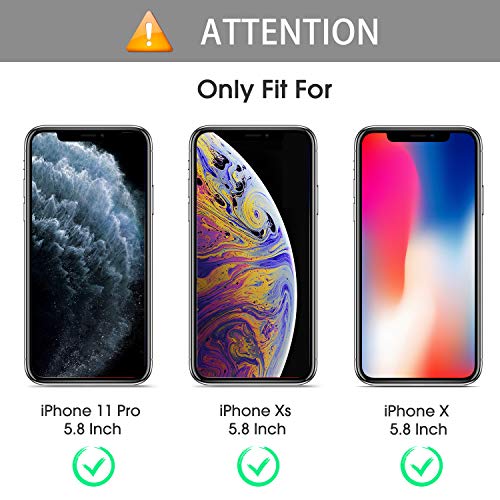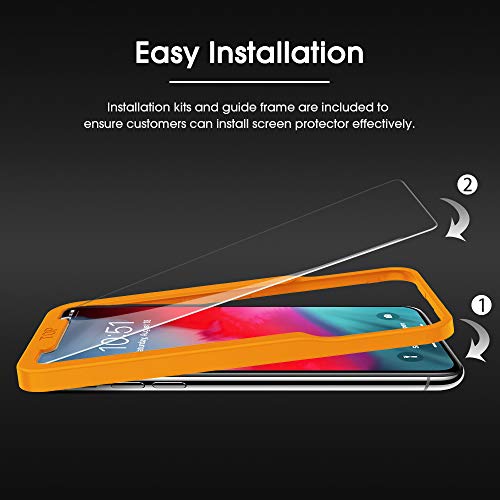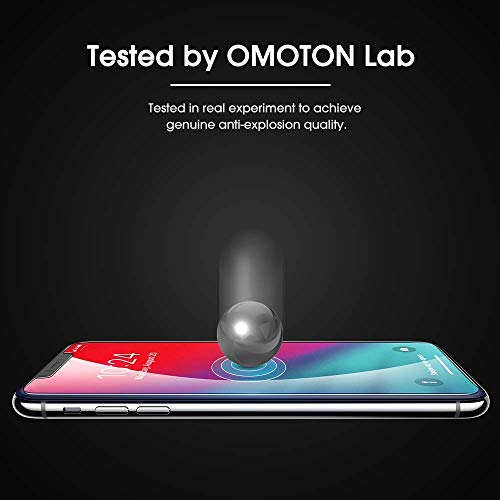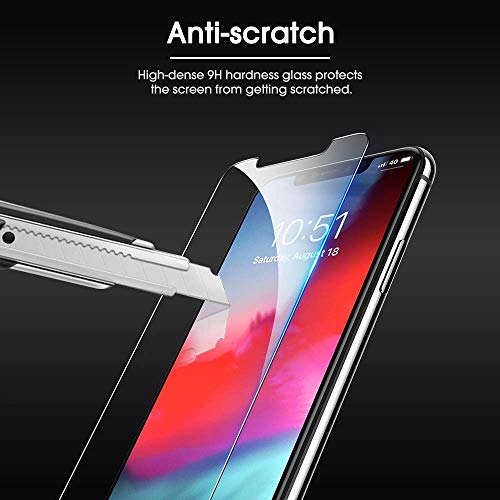 Go to Amazon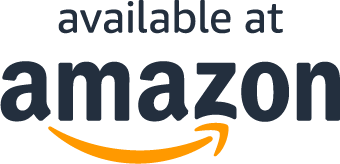 Read More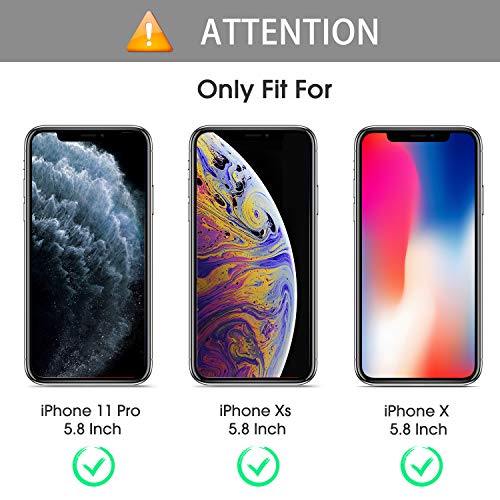 About the product
Make sure this fits by entering your model number.
Special Design: The laser-cut dimension provides maximum protection for the display area. Only fit iPhone 11 Pro, iPhone XS and iPhone X 5.8 inch. (The curved edges cannot be covered but case friendly)
Easy Installation: Our guide frame and bubble-free adhesive make it easy to install this iPhone X / iPhone XS/ iPhone 11 Pro screen protector.
Scratch Resistant: This 9H tempered glass screen protector can effectively protect your iPhone 11 Pro/ iPhone XS / iPhone X from unwanted scuffs and scratches.
SmoothArmor: OMOTON developed TCD technology to achieve good anti-fingerprint properties. And the high-transparency provides you with clear HD viewing.
High Response: Only 0.25mm thickness maintains original response sensitivity.
What Our Customers Are Saying
Great Screen Protector
I have had my screen protector for 6 months. I had trouble getting the bubbles out when installing the first one, and reapplied it about 3 times. I finally really looked at the directions which made it much easier. It had, and maintained a glassy smooth surface until last night. I dropped my phone getting out of the car. (I've dropped it several times in the last 6 months with no damage.) The screen hit the door frame and landed on the back of the case. My Omotion screen had a chip out of it inside the curve at the top of the protector and a few spider cracks. I removed the screen protector and saw no damage to my iPhone screen. I pulled out the box with the spare screen, read the instructions carefully, and applied the new glass screen protector. When using the guide, it positions so easily. Once I removed the guide, the screen basically applied itself with only a couple bubbles at the bottom. I removed them easily by slightly lifting the screen protector at the corner. It basically sealed itself. I used the card to make sure it was sealed. I do have one tiny 1 mm bubble at the bottom but it won't cause a problem so not worrying about it.Now for use of the screen protector, I've had no problems with using the touch screen function. The only problem with this screen protector is that it is glassy smooth. Because of that, it slides off things if I place my phone face down to protect it. If I set anything on top of the phone and it is not level, things slide around on the surface of the screen protector. I learned to live with this so don't count it as a something to deduct a star on my review.
The alignment tool included is genius!
These are great screen protectors. My last iPhone had a lifeproof fre case and I forgot how much I appreciated the tempered glass screen protectors vs. that plastic. Ugh. But this one in interesting because it had an alignment tool included. It's a simple piece of plastic that snaps on to your phone, with an opening on it the exact size of the screen protector. This way, when you place the screen protector in, it is perfectly aligned with the notch and bezel all the way around. I think this is the first screen protector I've had that was this straight, in fact the alignment tool is worth going with this screen protector. I put this on on a brand new iPhone Xs and right after installing the screen protector, I put it in an Otterbox Defender case. It works perfect. There's a small gap between the screen protector and the case which seems to be perfect so they don't interfere with each other. And since everything is aligned perfectly, I don't even notice the screen protector. So far it's been easy to keep clean and is very comfortable to the touch. It's crystal clear like other glass protectors so the display looks awesome. I ran in to a question on mine and the Omoton customer service was prompt and very courteous. I will definitely be sticking with this brand for my family's future screen protectors. Highly recommended!
Why is this not standard issue for iPhones????
I've had 1000 different screen protectors over the last ten years for all iPhones going back to the original. They were all just sticky film that would wear, scratch, haze, and generally take away from the value of the touchscreen. This protector is so much better- it's thick, comes with a very good set of prep and tools, and most of all, does not reduce any sensitivity in the touchscreen. Even comes with a little plastic frame to perfectly center the protector when you apply it. The just watch the air get moved to the sides all by itself. I did not need to push out bubbles on two different iPhone X's. And it's $7 (at the moment) for two covers- honestly knowing how good this is, I would have paid a bit more. I definitely know I've paid more for far worse screen protectors in the past.
Affordable & Durable
Fantastic screen protector at an affordable price! I've used OMOTON screen protectors in the past on my iPhones and they've held up very well. These hold up even if they scrape up against your keys in a handbag or pocket. The only time I develop minor scratches is when my young niece gets ahold of my phone and flings it on the pavement outside. Even when dropped from a height of about five feet, face down on concrete, they don't shatter. In general, these screen protectors are very resilient. Application is very easy and all the necessary tools come with the set. Alcohol wipes, a microfiber cloth, dust removing stickers, a holding tray, and a little card are included with the two screen protectors. I especially love the tray included in this set as the iPhone 10 is all black in front, making it a little hard to see the notch when you are lining up the screen protector. The application card for smoothing out potential air bubbles is a godsend too. In terms of design, the screen protector is beautifully clear, never warping the color or clarity of the phone screen. Even with the screen protector, the touch screen is as responsive as it would be with a "naked" phone. An additional design aesthetic I appreciate is the edges of the screen, which gradually taper. A lot of cheaper screen protectors can be bluntly cut, but this one seems pretty well made and feels good in the hand. If you prefer not to splurge on a RhinoShield or Zagg and are looking for an inexpensive alternative, look no further. I do warn potential consumers that if you are specifically in the market for a screen protector with a lifetime warranty, you may want to look elsewhere. Otherwise, give this pack of screen protectors a try!
Best of 5 brands tested
Outstanding. No halo effect, no bubbles. The placement guide works perfectly. This is the quickest and most accurate screen protector application I've done so far. Will definitely buy again as necessary. I have used it for a week at the time of this review without any significant problems.I've tested Zagg, Gadget Guardz, and three random brands I found on Amazon. This one blows them away with fit and ease of application.
Questions?
Does this include free shipping?