An Exclusive Offer For You
Cabinet Locks Child Safety Latches - 30 Pcs Baby Proofing Kit, 10 Furniture Straps Wall Anchors for Dresser, Bookshelf, 10 Drawer Locks with 10 Extra 3M Adhesives, Multi-Purpose for Kitchen, Toilet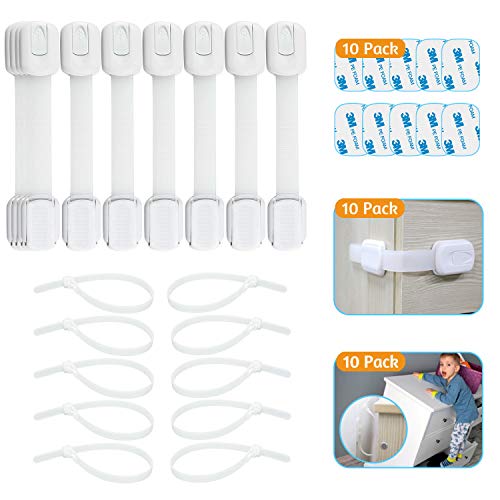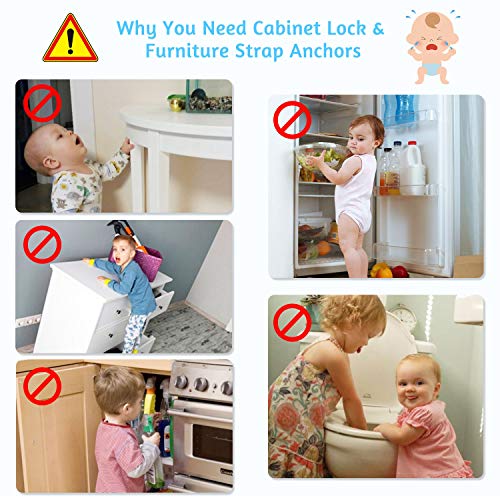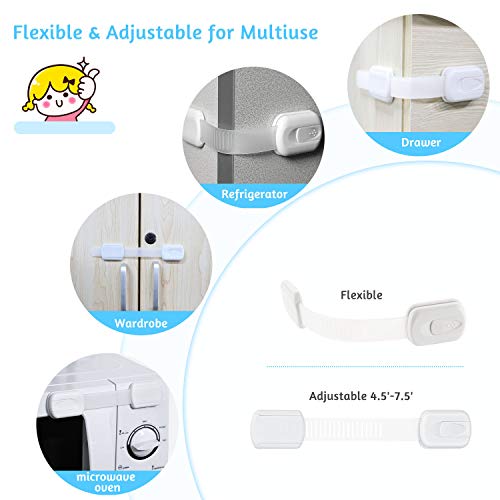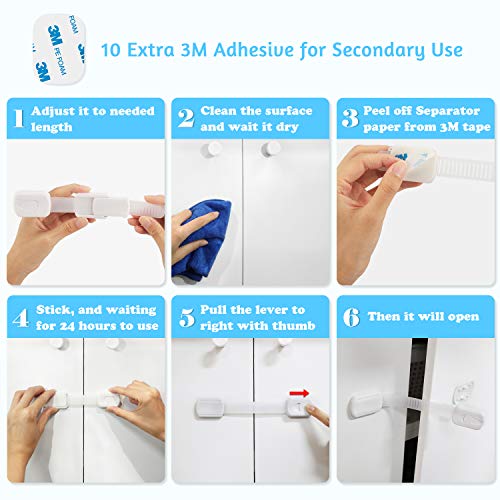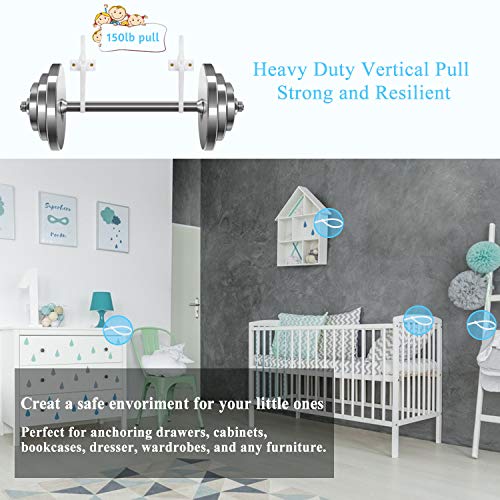 Go to Amazon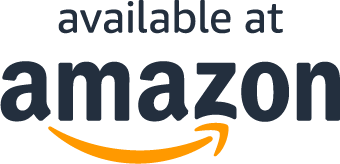 About the product
NON-TOXIC AND BABY SAFE: This baby safety kit include 10pcs cabinet latches with 3M tapes + 10pcs 3M adhesive replacement pads + 10pcs furniture anchors. Made of premium ABS and PE material, ensuring more flexibility and durability to protect your kids or your lovely pets.
ADJUSTABLE FOR MULTI-PURPOSES: The length of cabinet locks can be adjusted from 7 to 4.4 inches and bended to be used on other different objects, such as refrigerator, toilet seat, trash can, washing machine and etc, keeping curious little ones out of trouble. Mealwhile, its smart design allows adults to open and close it easily, but hard for kids to open it.
STRONG 3M ADHESIVE, NO DRILLING: It's so easy to install these child safety locks for cabinets. Adjust the strap length, peel off the stickers, fix the latches on the pre-cleaned surface and then waitting for 24 hours to use. Additionally, there are 10 EXTRA 3M pads for you to reuse it.
HEAVY DUTY FURNITURE ANCHORS: Our wall anchor endures 150lb vertical pull, perfect for anchoring cabinets, dresser, TV stand, wardrobes, bookshelf and other bulky furnitures. Keep your curious child safe even a 5.5 magnitude earthquake occurs.
EASY TO INSTALL AND RELEASE: Maliton furniture wall anchors are comprised of two brackets tethered by a strap. It's easy to be mounted according to the instruction. And our baby safety strap can be quickly released by the smart pressable lock.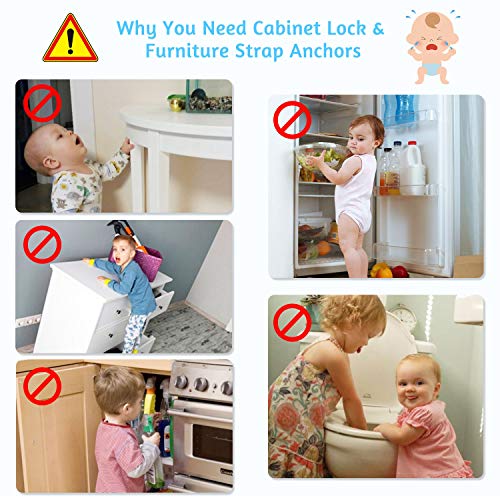 Questions?
Does this include free shipping?