Lightning Deal Now Live! Scratch Off Map of the World!

Maps International - 50 Years of Map Making - Most Detailed Map Available - 84 x 59 cm -

Deal time - 6:50 AM - 12:50 PM 8th March

£11.99
Go to Amazon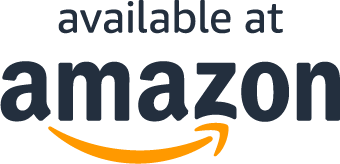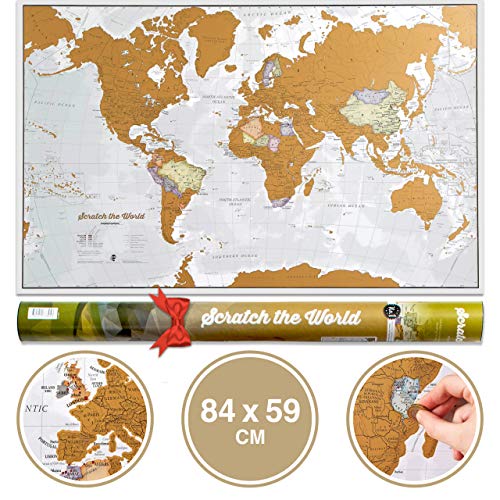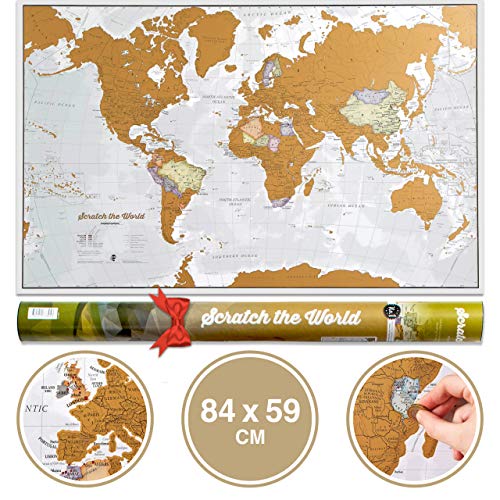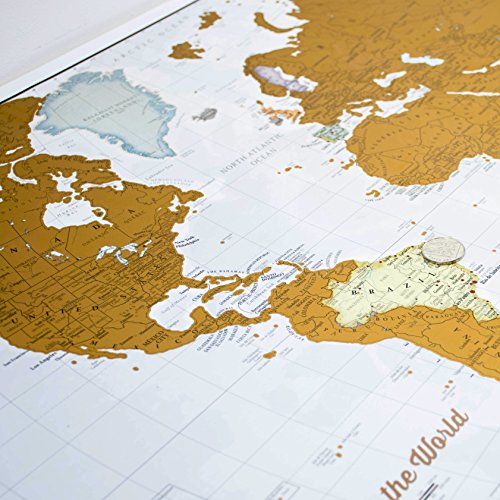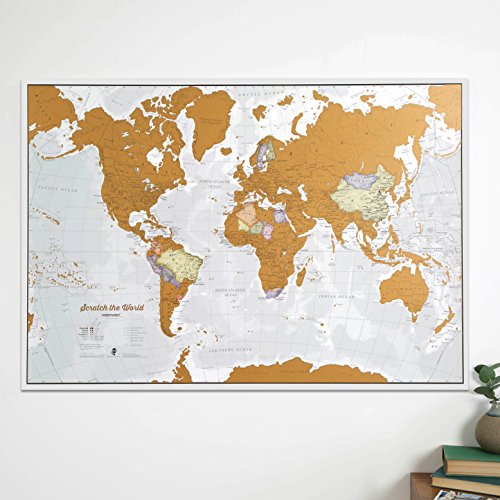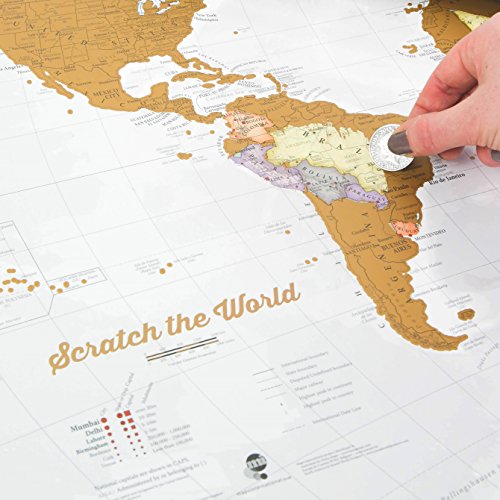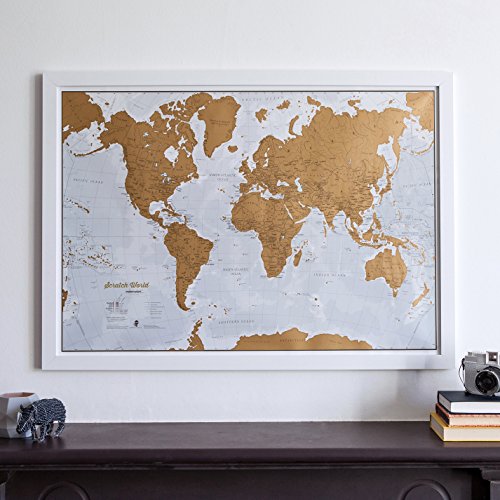 Go to Amazon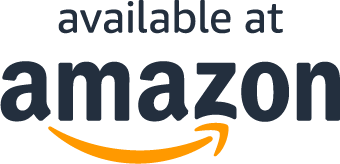 Read More
Most Detailed Scratch Map

LIMITED TIME DEAL - 6:50 AM - 12:50 PM, Sunday 8th March

WORLD MAP WITH CARTOGRAPHIC DETAIL: Scratch off your travel destinations and reveal a colourful, detailed political world map underneath. With over 50 years experience of making maps, our Oxford-based cartographers have created the best mapping detail you will ever find on any world map poster.
EXTRA LARGE WALL MAP: Poster measures 84 (w) x 59 (h) centimeters - the huge world map has outlines on the gold coating and details on the map underneath. Updated in 2019, it features countries, cities, hill shading and state outlines on both scratch coating and on mapping underneath.
WORLD SCRATCH OFF MAP TRAVELLER GIFT: Manufactured in the UK, this scratch off map of the world is a great gift for your favourite adventurer to plan a trip on the world map wall poster then record their journey! Also the perfect gift to educate young explorers.
DAMAGE-FREE DELIVERY: Your travel scratch off world map is rolled by our specialist map team in Oxford, into a gift tube for delivery, so it arrives safely and ready to display.
MAPS INTERNATIONAL: Oxford based company with more than 50 years experience of making maps, our philosophy of 'cartographic excellence' combines detail, design and high-quality finishes in a range of stunning wall maps.
What Our Customers Are Saying
We love it
Its fun and looks great
Bought it twice!
I have purchased this map twice. Once last year for my partner and I, and again this year as a gift for my Mum. It is a beautiful map, very well made. The foil scratches off easily, even months later. We keep ours in a frame so curious hands can't scratch it as they please!
Great Map
A present for my husband as he wanted a map to mark off all the places that we have visited. I spotted this one whilst trawling Amazon and thought it would be a good idea. I was right he loved it. I bought a cork board to mount it and some map pins so that he could scratch off all the places and then pop in a map pin. It was easy to scratch but becareful with the size of the coin used, we used a 5p piece for the smaller places so as not to slip into another country. It kept him amused for hours and looks really good mounted on the cork board.
Perfecto!
Después de mucho mirar me decanté por este porque tenía ciertos detalles físicos que me quería tener en mi mapa. Es precioso y de buena calidad. Viene embalado en un rollo y protegido con un papel de seda para que no se arañe la capa dorada y quede algún rascado. Lo volvería a comprar sin duda.
Perfetta! La mappa della vita!
Perfetta! Cercavo una mappa da grattare che fosse più dettagliata delle altre in commercio, per grattare anche solo città o piccole zone. E che potesse avere anche la funzione di planisfero. Pienamente appagata!Ho scoperto anche nomi di isole minuscole di cui non conoscevo l'esistenza!
Cadeau original pour des voyageurs
Carte du monde à gratter que j'ai acheté pour un ami voyageur. Le produit est de qualité, les couleurs sobres permettent de l'installer dans n'importe quelle pièce.Le grattage se fait facilement, préférez un objet assez fin pour gratter précisément au niveau des frontières.Autre avantage, le prix. En effet, en boutique pour une qualité identique ce produit est compris entre 30 et 50€, c'est un aspect non négligeable.Je recommande ce produit, qui est d'un excellent rapport qualité/prix.Si mon commentaire vous a été utile, n'hésitez pas à le mentionner :)
Questions?
Does this include free shipping?