Luxurious French Linen Bedding - On Sale!

Wooflinen 100% Stone Washed French Linen 6 Piece Bed Duvet Set + Sheet Set

Amazon Prime Members
No Coupon Needed!

$230.00
Go to Amazon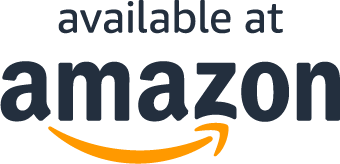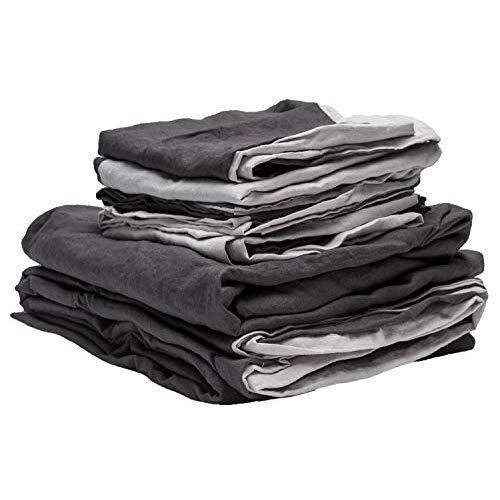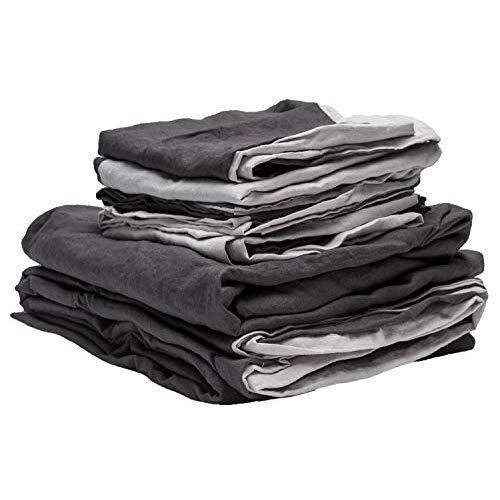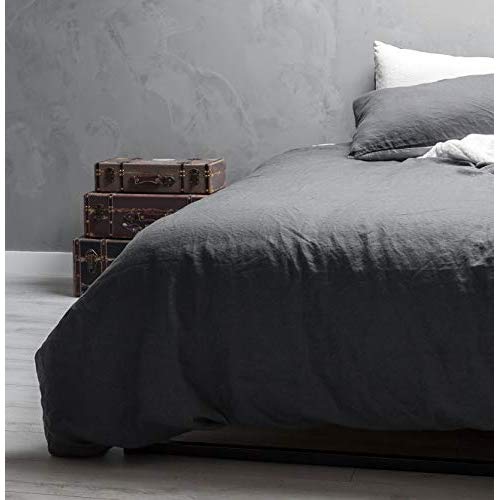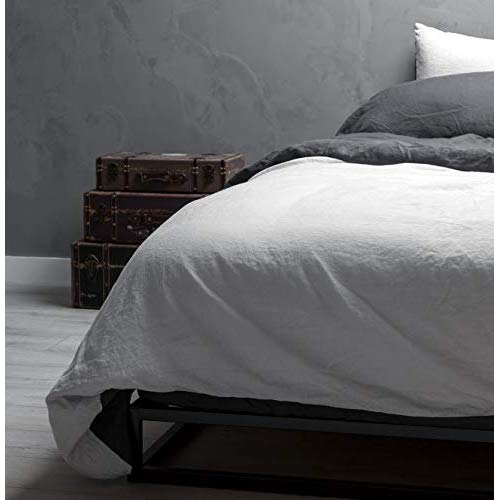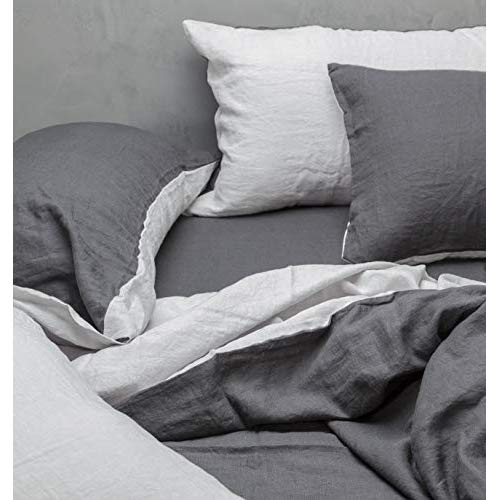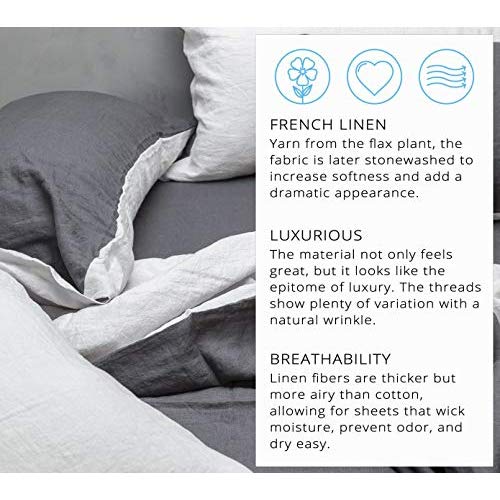 Go to Amazon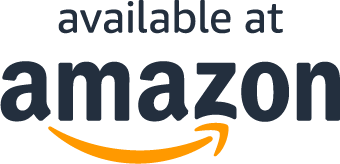 Read More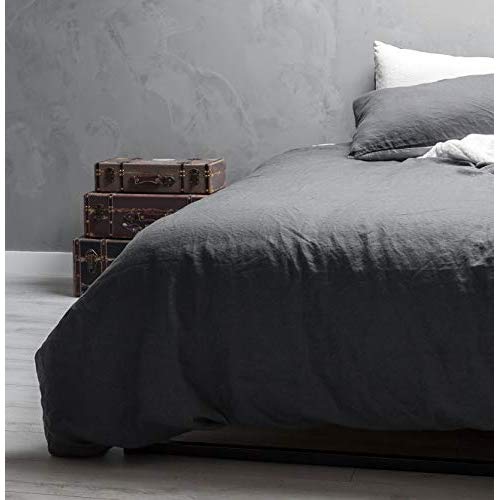 French Linen Bedding

Quality Guaranteed! Love your sheets, or send them back. 😍

100% French Linen Bedding

PURE: Wooflinen's 100% Stonewashed French Linen bed sheets are the epitome of luxury. But to live like a king or queen, the sheets must be incredibly comfortable.
UNIQUE TWO-TONE DESIGN: With a single flip, find the best color-neutral look that matches your room or your mood.
NATURALLY SUPERIOR: Our stonewashed French Linen sheet sets are OEKO-TEX Standard 100, and not only does the material have health advantages over cotton, but is far better for the planet. French Linen comes from the flax plant, which grows naturally on limited water. Not only can the material be recycled, but it takes very little energy to process the plant. The fabric's natural breathability and moisture-wicking technology make it hypo-allergenic and anti-bacterial.
BREATH OF FRESH AIR: French Linen's natural breathability also ensures incredible climate control while sleeping. Whether you are a still sleeper or a thrasher, it's never too hot or too cold.
MODERN SET: What is included in this 6pc sheet set? Because there is nothing more comfortable than sleeping directly under a French Linen duvet cover, we have come up with the Modern Set. A combination of a Sheet Set and a Duvet Set, each Modern Set comes with 1 fitted sheet, 4 pillow cases and 1 duvet cover.
What Our Customers Are Saying
Glad i bought them!
I heard about these sheets at a design event and decided I had to try them. So glad I did! Not only do they look perfect but are wonderful to sleep in. I've only washed them once so far, where I followed their instructions to de-lint the set, and they are already more more comfortable than my other set of French Linen. I own a dog, so knowing they give back to canines was an added bonus.
Must Have!
I wasn't entirely sure how much I'd like this set until they were washed and on my bed. My last set of French linen sheets were much more expensive, and I figured these would have a cheaper vibe. Nope! They were just as good as my other set and the two tone was a perfect fit for my bedroom. I highly recommend and just bought 2 additional sets as gifts!
Lovely!
Took a chance on these with no reviews and they are not exactly cheap for me. But I just loved the reversible color option and I was looking for a linen set to hold up to three dogs. Bonus it came with four shams and a flat sheet! Lovely Chic but Relaxed look, getting softer with every wash as linen does, holding up well and I love that this company donates to dogs in need with purchase/review.
Amazing Sheets!
Bought these sheets after seeing them on IG. I actually bought both this and their bamboo sheets. I was expecting to send one set back, but I love them both so much, I'm keeping both sets. Can't beat amazing and comfy sheets! Love that it came with 6 pieces too! Very happy with my purchase.
Wonderful
I am so happy with these sheets. They look great and came out of the dryer comfortable. Every piece in the set is large and the fitted sheet easily fit the depth of my mattress. Amazing sleep too!
Great purchase! Great quality!
My last set of French linen from another brand tore thanks to my dryer. Devastating when I account for how much I spent. This set is not only much better in terms of quality than my old set, but the sale price made it waaaay cheaper. I'm only a week into using them, but great purchase so far.
Questions?
Does this include free shipping?