An Exclusive Offer For You
OMOTON Bluetooth Keyboard Compatible with iPad 10.2, iPad Pro 11/12.9 Inch(2020/2019), iPad Air 3, iPad Pro 10.5, iPad 9.7-inch, iPad Mini 5/4, iPhone and More Devices with iPadOS/iOS System, Black
£18.99
Go to Amazon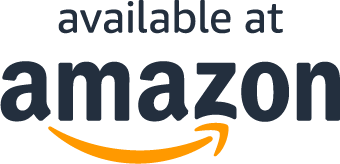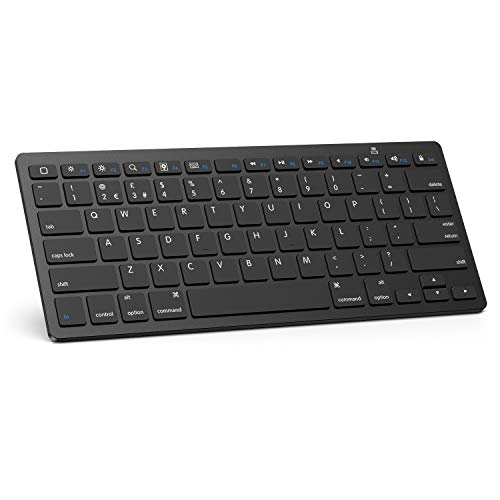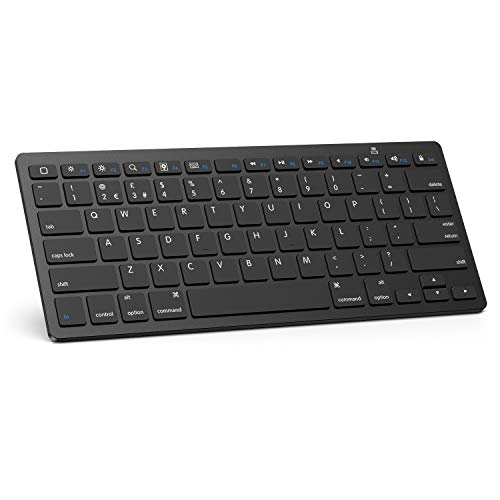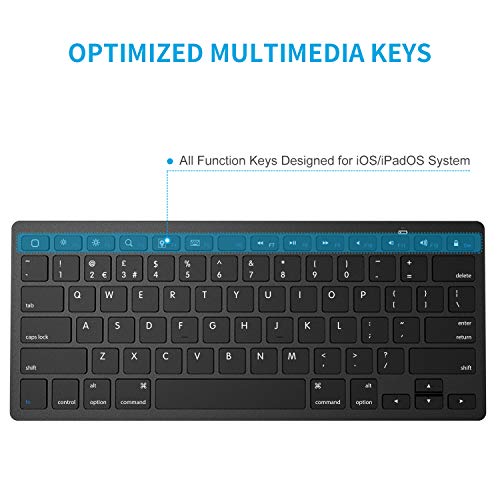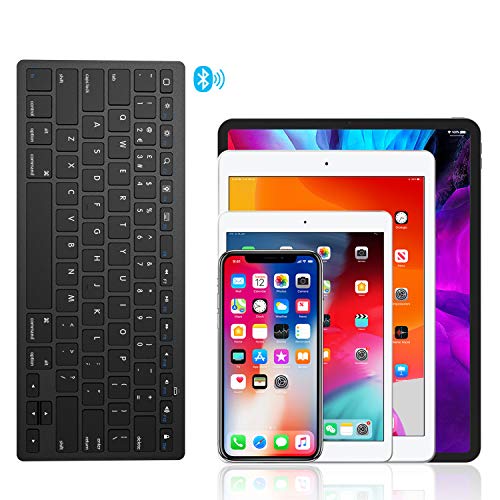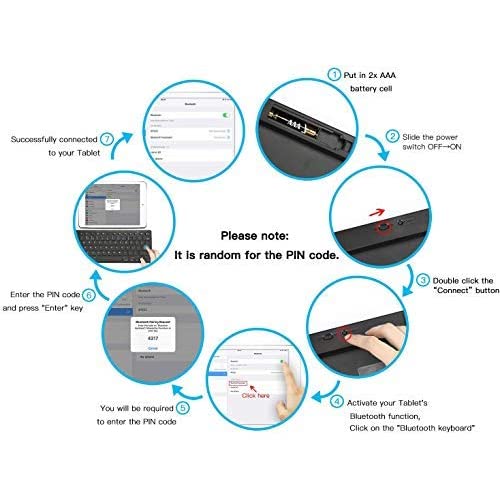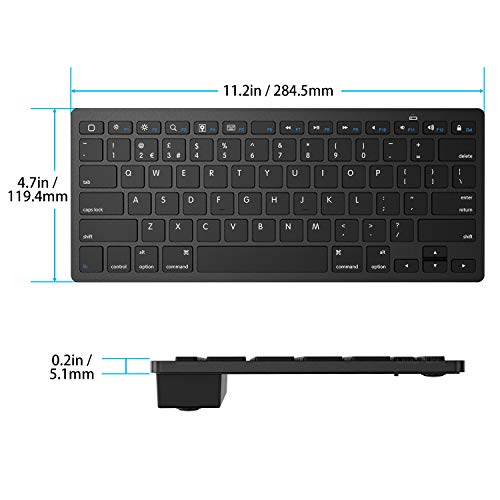 Go to Amazon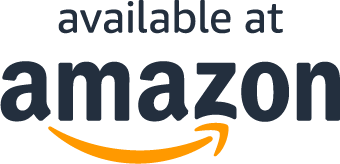 Read More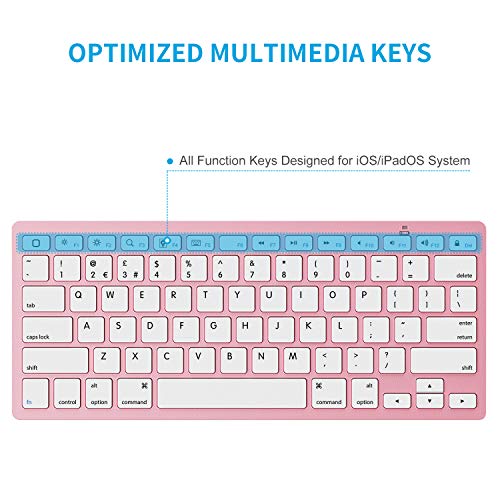 About the product
Make sure this fits by entering your model number.
1. Cable-Free. Bluetooth Connection with your Mobile Devices such as Tablets and mobile phones, Bring you more convenience when you need to type, Operating Distance up to 10 meters
2. Super Compatibility. Compatible with iPad and iPhone, such as iPad Pro 12.9/11 Inch(2020 / 2018 Released), iPad 10.2 2019, iPad air 3 10.5 2019, iPad mini 5 2019, iPhone 11/11 Pro/11 Pro Max, iPhone Xs Max /XS/X/XR/7 8 Plus/ 6 6s 7 8 etc.
3. Reasonable Layout. QWERTY Layout with Hot keys Customized for iPads, Including Volume, Music Control, Brightness etc
4. Long Battery Life. 30-days continuous use and automatic sleep mode allow up to half a year between battery changes. (2 X AAA battery not included)
5. Perfect Size. Just Big Enough for your fingers to enjoy a wonderful typing, and small enough to put it into your suitcase/handbag
What Our Customers Are Saying
Useful product
A great product for iPad and other IOS devices. Portable and long time working. Very useful tool for tablets.
A must have.
I really like this keyboard. I also bought a stand off the same seller to go with it and it has made my iPad look and feel like an iMac. I didn't need to read the instructions. I simply popped 2 AAA batteries in the back of the keyboard, switched it on, pressed the connect button, went onto my iPad and connected through Bluetooth. Highly recommended. My wife was impressed and so I've got another set on the way for her. For my this set has changed the way that I use my iPad. I can now do my course work at ease and easily shut it all back down again when I've done with a simple off switch.
So convenient, easy to use on the go, amazing quality!
So slim and light, I use this for mostly all my school work it's better than having a keyboard case because it's full-size and therefore easy to use.
Great Alternative to Apple Keyboards
Small and clean keyboard that has a surprisingly premium metallic feel. Key presses feel tactile and responsive... I can type quite fast with it.Great for use with iPad Pros... We bought a second keyboard it was so good!
Easy to set up and a real time saver
I love this product. It's been great for using my iPad to write up observations (I'm a teacher). Whilst I can use the keyboard on the iPad itself it makes it so much quicker!
Nice!
Looks nice, very similar to an Apple Bluetooth keyboard. Types nicely, connected instantly with my iPad Pro and works really well. Requires 2 AAA batteries before using. I'd recommend it :)
Questions?
Does this include free shipping?