An Exclusive Offer For You
OMOTON Keyboard Case for iPad 7th Generation 10.2 Inch/iPad Air 3 2019 10.5 Inch/iPad Pro 10.5 inch, Ultra-Thin Bluetooth Keyboard Case with Built-in Stand and Pencil Holder, Black
$36.99
Go to Amazon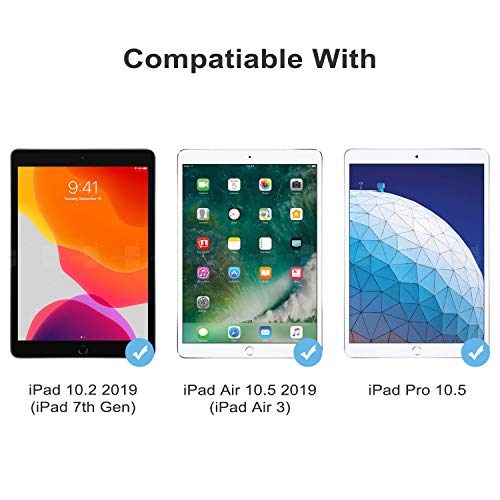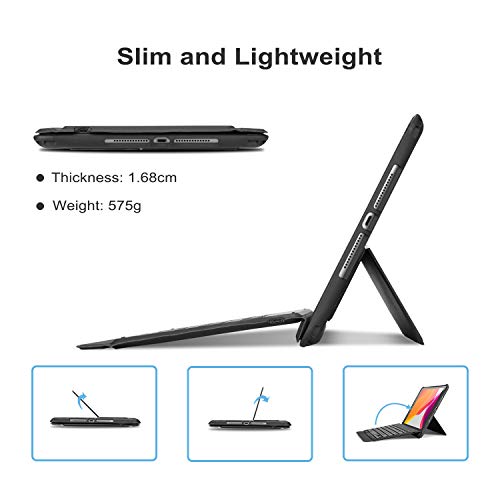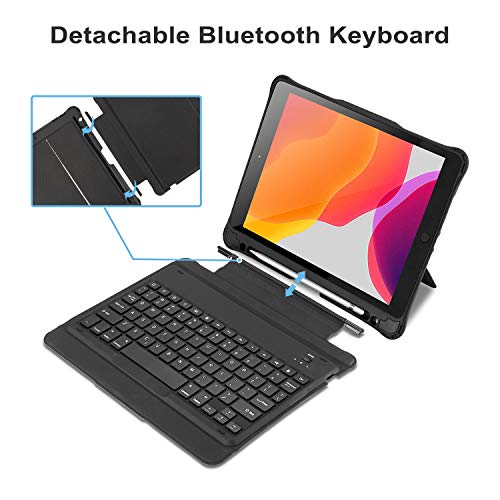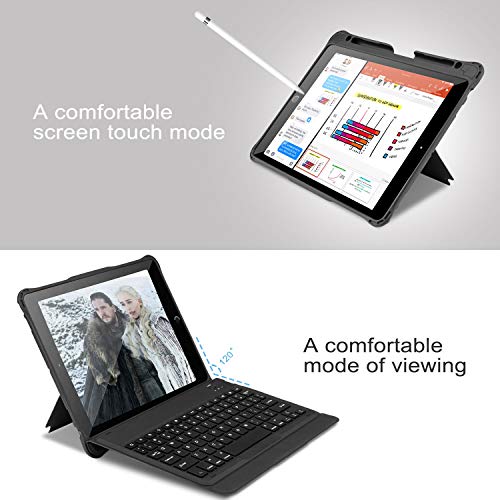 Go to Amazon

Read More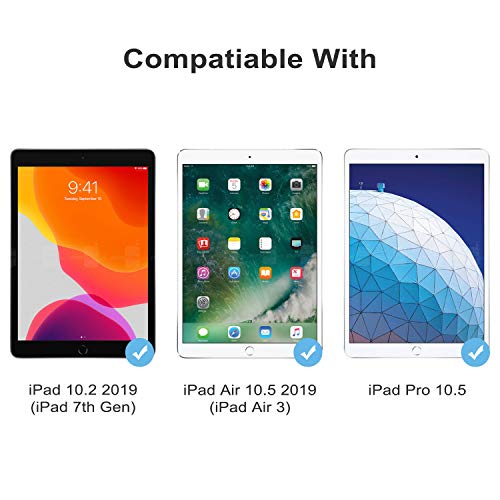 About the product
Compatibility: Designed for New iPad 7th Generation 10.2 inch 2019 release(Model Number:A2197/A2198/A2200), iPad Air 3 10.5" 2019(Model Number:A2152/A2123/A2153) and iPad Pro 10.5 inch 2017 released (Model Number: A1701/A1709).
Maximum Protection: High quality PU leather cover, soft, microfiber-lined interior and secure magnetic closure to well protect your tablet from drops, bumps, dust, scratches and other damages.
3 In-1 Functionality: Bluetooth V3.0 keyboard + Stand + Premium Carrying Case, it is extremely convenient to carry your tablet and perfect for working, writing, or watching videos at work, school, travel, and home.
Fantastic Design: Built-in apple pencil slot protects your pen well enough, and it automatically wakes or puts your iPad to sleep when it is opened or closed,save much power for your iPad.
What You Get: 1x OMOTON Ultra-thin Detachable Keyboard Case, 1x Micro-USB Charging Cable, 1x User Manual, with exclusive OMOTON Mall customer service
What Our Customers Are Saying
Best Quality 100% Worth MY Money
By looking at the price I thought1 It would be cheap quality2 BulkyBut even though I went forward & bought it because it was least expensive among all others & wanted to try how wireless keyboard would feel on my IPad 7th Gen( Already spent too much for Apple Case)**So it arrived, I would honestly admit that1 Material feels damm good quality way above my expectations2 Work Perfect (Keyboard adjustment, Sleep & Wake, Back stand)3 Just a bit thick( as compared to my apple case) but due to its perfect design I don't feel much difference, stays perfectly flat once closed!4 Cut outs are perfect & surface gives leather type*** feeling.I don't how other felt about this product but it was 100% worth my money!
Sturdy and easy to set up. Nice finish.
Really impressed so far with this case. Received recently, so haven't had it for long but at this point I would definitely get this again.
AMAZING!
this case came earlier than expected and it's such a good case. A cheaper case compared to the magic keyboard case from Apple and more affordable and sturdy too. 10/10!
The quality of the product
Very nice and cheap. I couldn't afford apple case but this can be compared to apple case. I will buy this thousand times.
Great seller
Fast shipping. Exactly as described.
Great case and keyboard
I'm super impressed with how sturdy this case is! It holds my iPad security when open and it covers it completely when not in use.The clicks on the keyboard are nice. Fast Bluetooth connection.I would absolutely buy and recommend this!!!
Questions?
Does this include free shipping?