An Exclusive Offer For You
Power Meter Energy Monitor, Maxcio LCD Display Power Consumption Meter Plug with 7 Monitoring Mode, Overload Warning, Watt Volt Amp Energy Plug Monitor Analyzer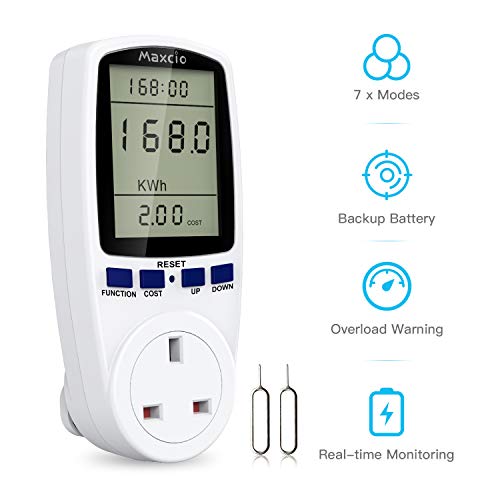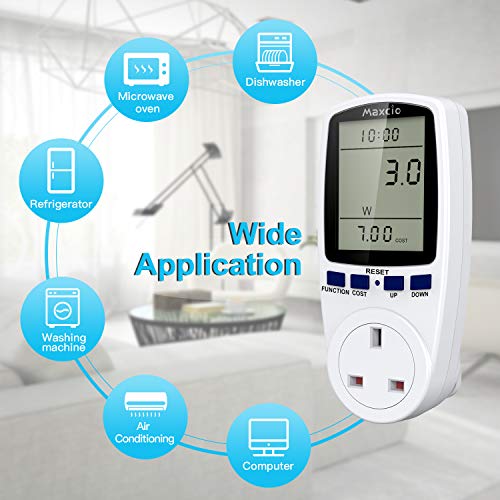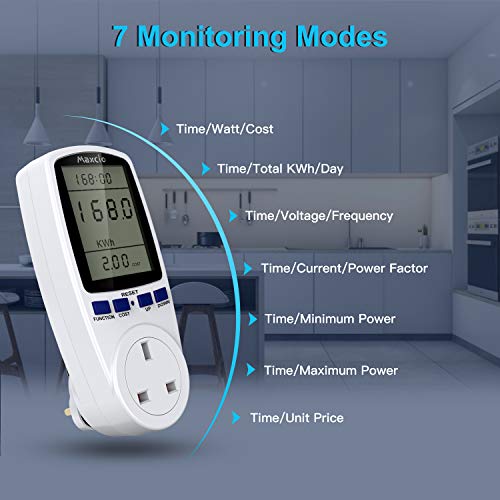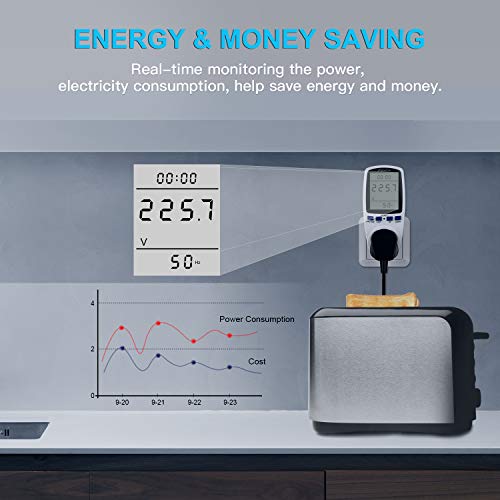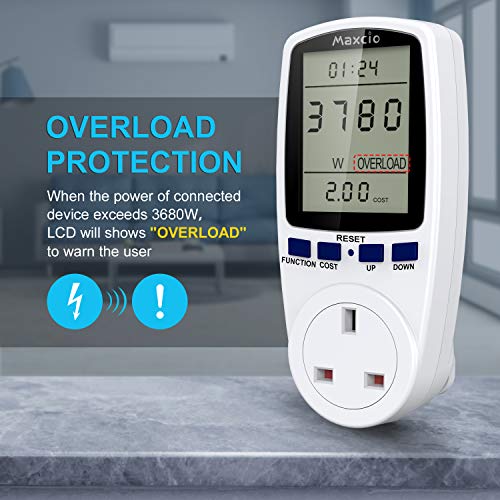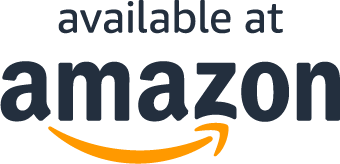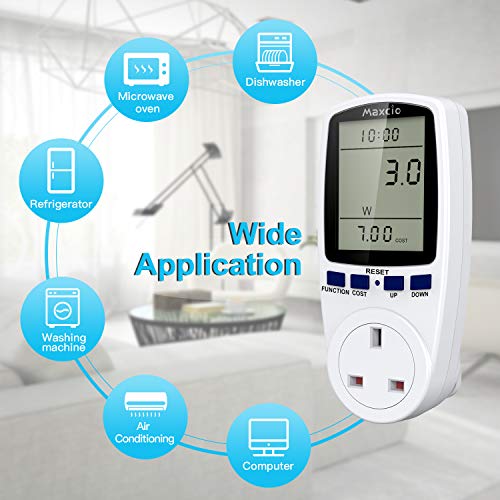 About the product
⏲️Energy & Money Saving – Use this power meter to monitor the real-time power consumption, current and electricity cost of your electrical appliance, help you save energy and money.
⏲️7 Monitoring Modes - The energy monitor plug supports display time, wattage, cost, cumulative power consumption, voltage, frequency, current, power factor, minimum power, maximum power, electricity price.
⏲️Overload Warning - The LCD keep blinking "OVERLOD" when the current load of connected device beyond 3680W, help protect device from damage.
⏲️Easy To Operate - Just press the "FUNCTION" button to choose the monitoring mode. Press the "COST" button to set the unit electricity price from 00.00 COST/KWh~99.99 COST/KWh. the "UP" and "DOWN" button to adjust the price. "RESET" button to clear all settings.
⏲️Backup Battery - Built-in battery to retain the memory setting and store electricity even in a power outage. Large LCD screen, easy to read even at a long distant. WARM TIPS: we are improving the paper manual, thus please contact us via your order page or via email: eu-support@maxcio.com to get the detailed pdf user manual or get help on anything you concern.
Questions?
Does this include free shipping?