Looking for a Creative Outlet? Try Glamsockets !
Glamsockets Decorative Wall Mount Surge Protector with 3 Outlets, Dual USB Charging Ports and Phone Holder - USB Charging Center/Multi Function Wall Tap (Carrara Marble)
$25.46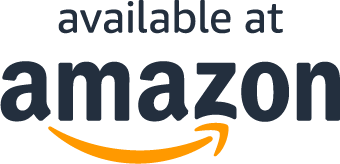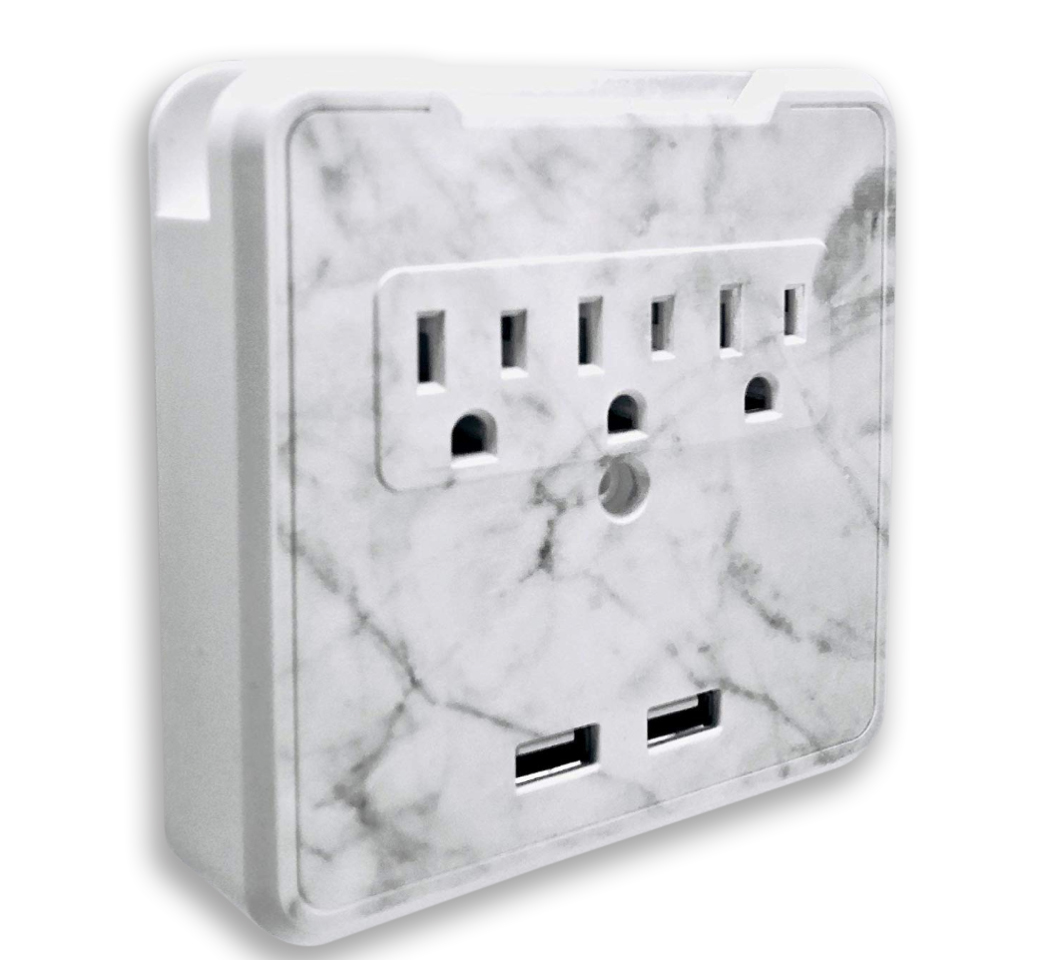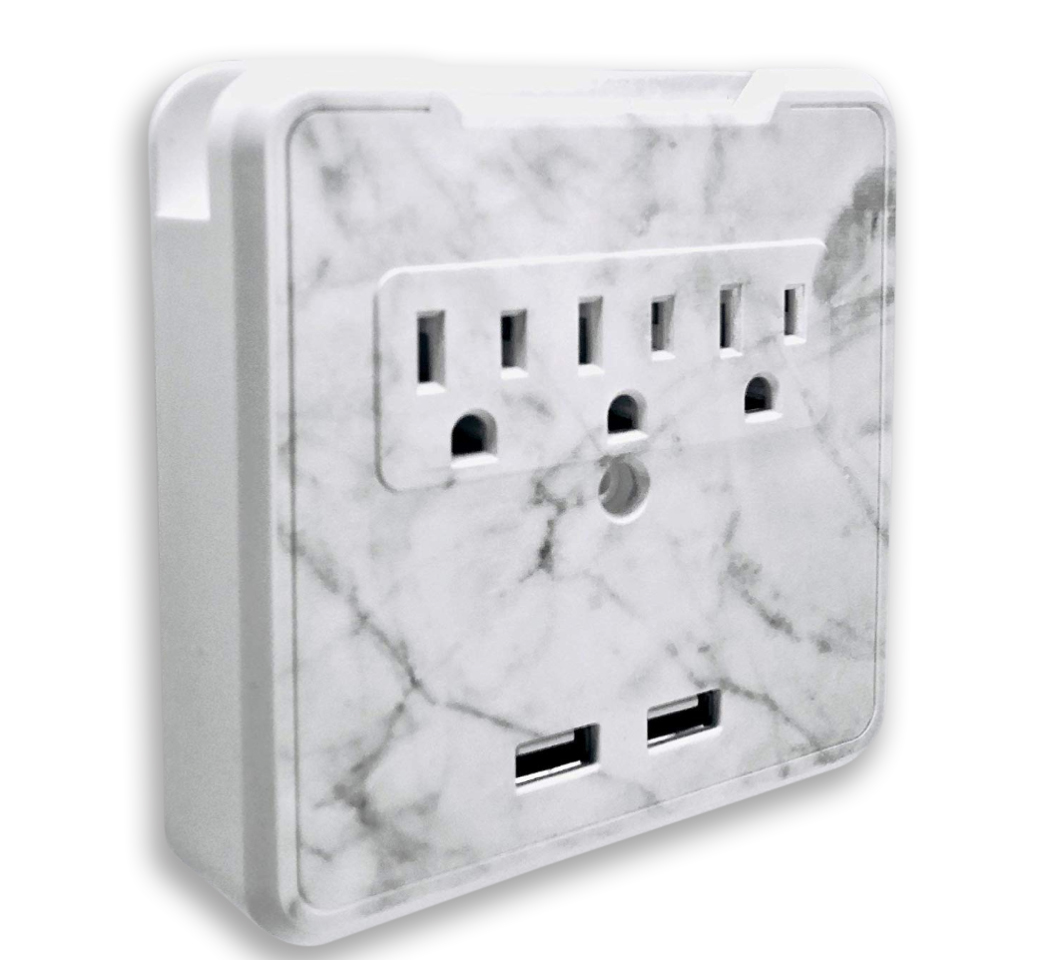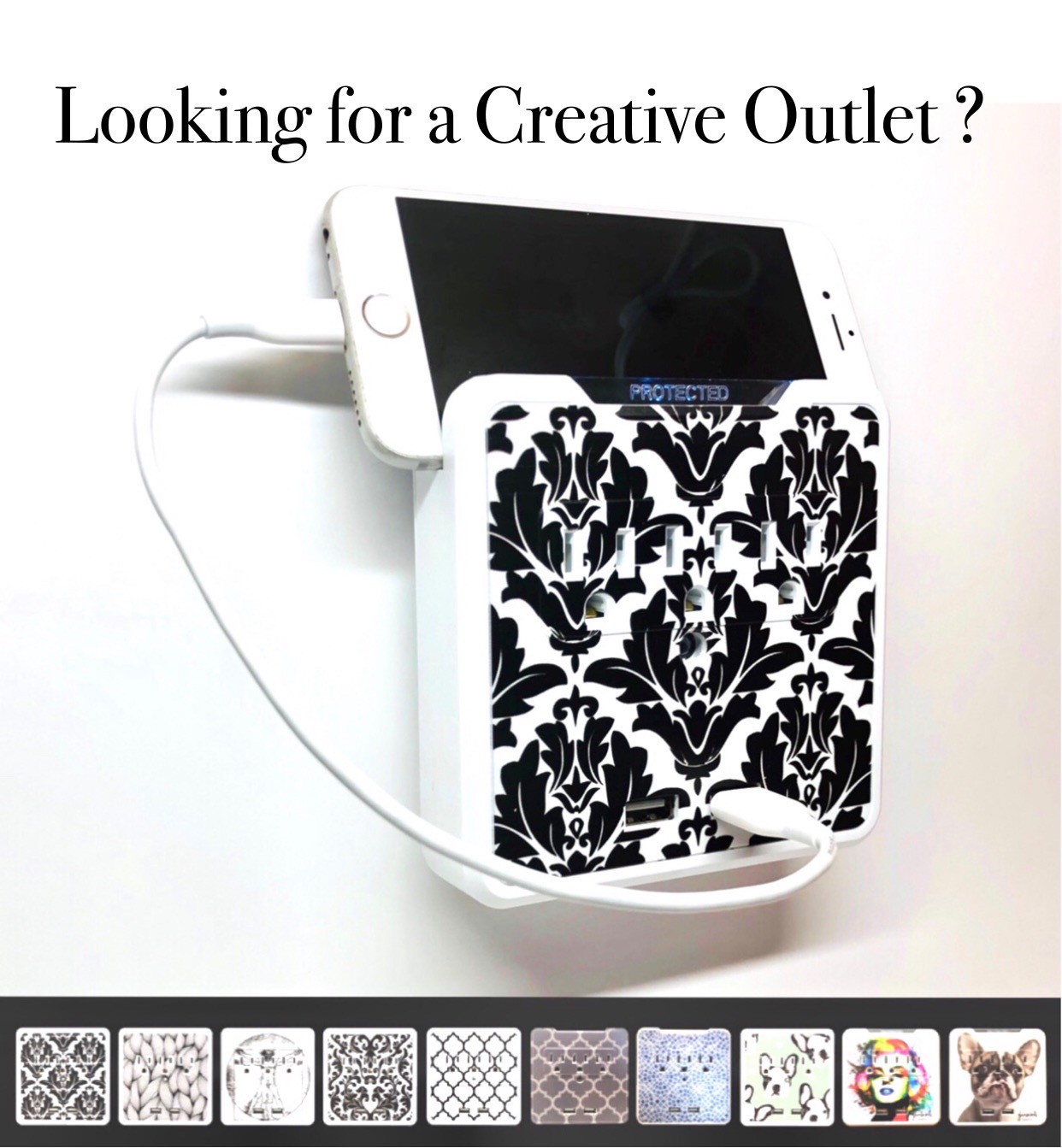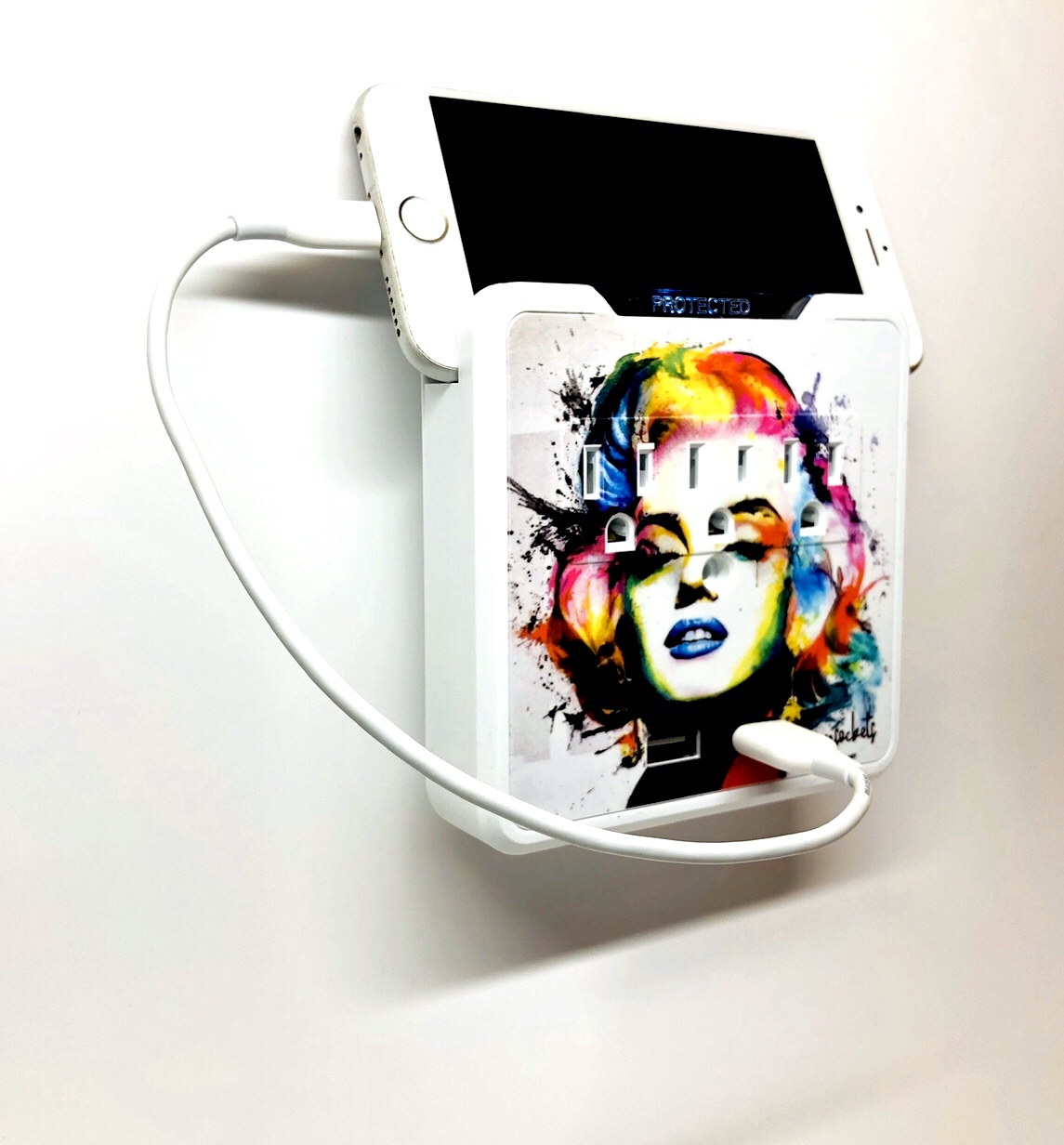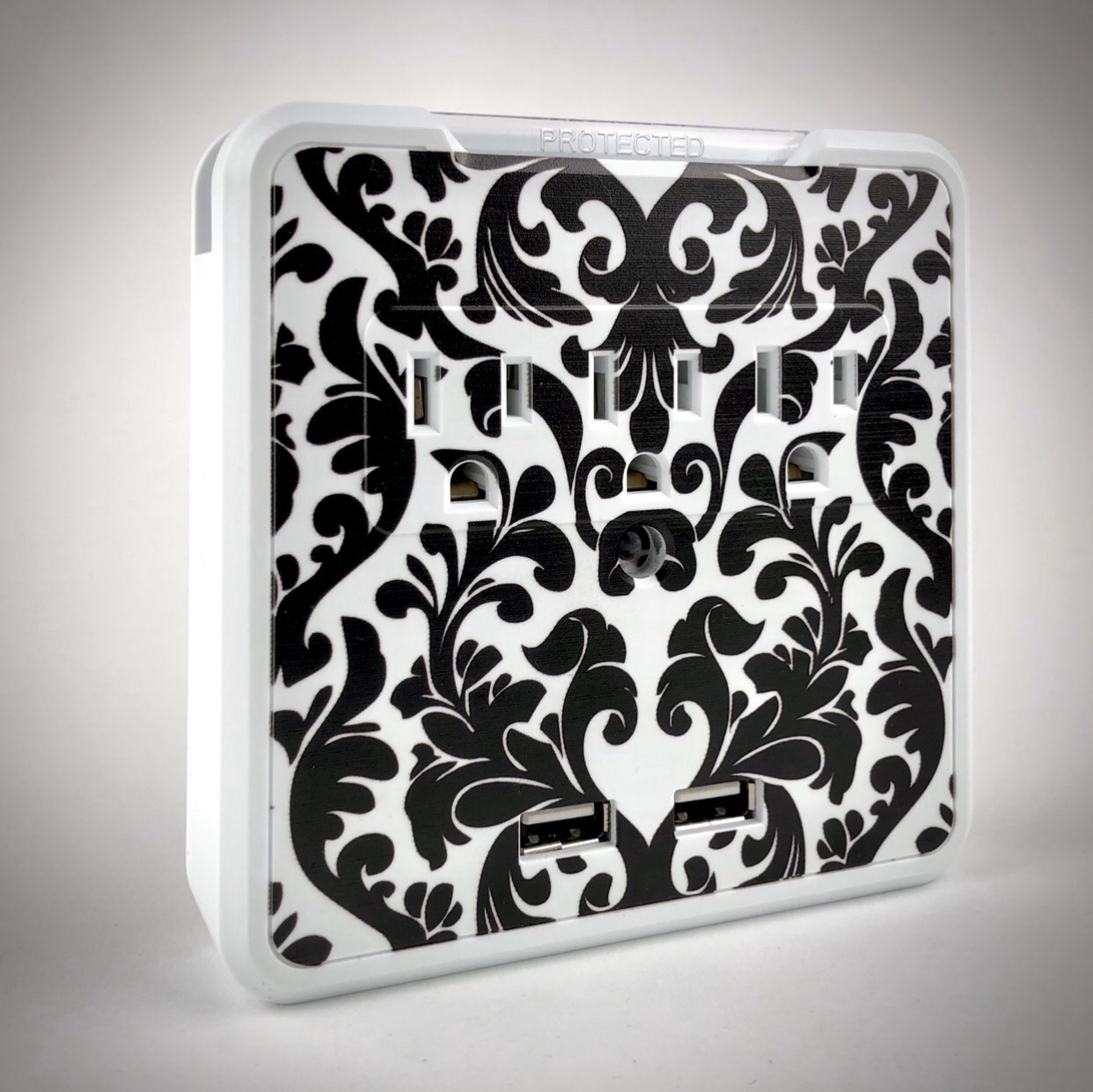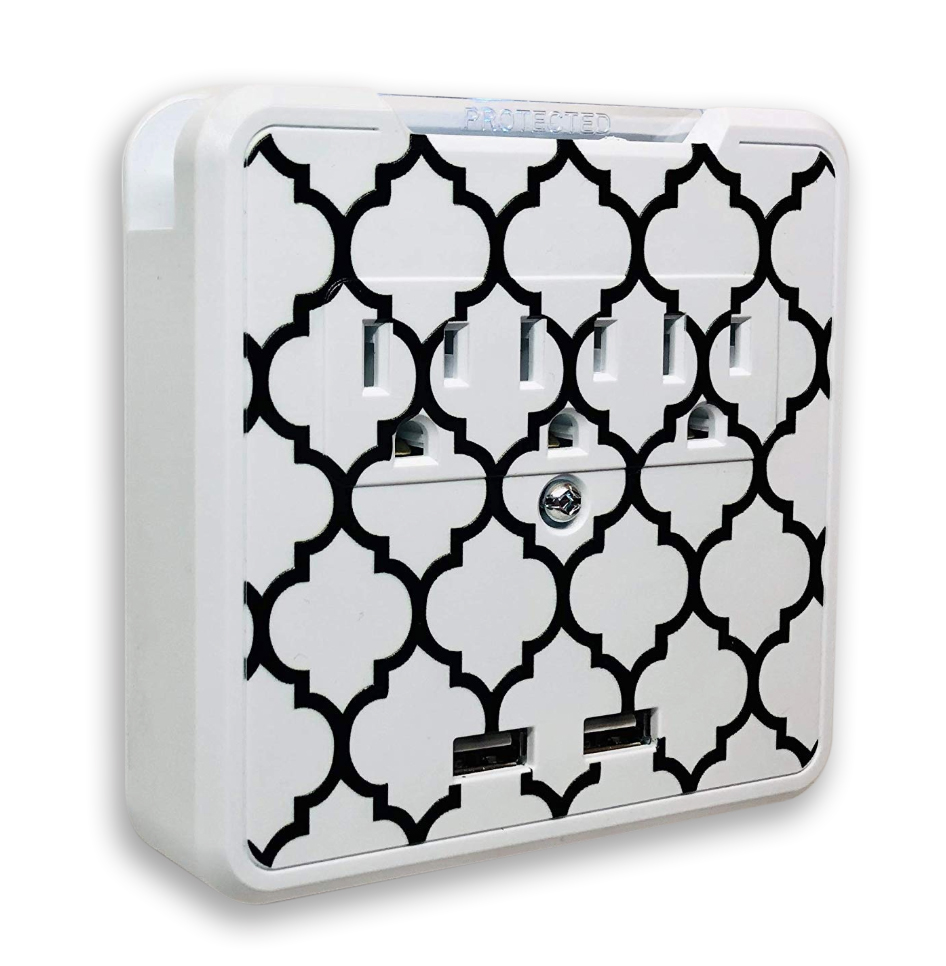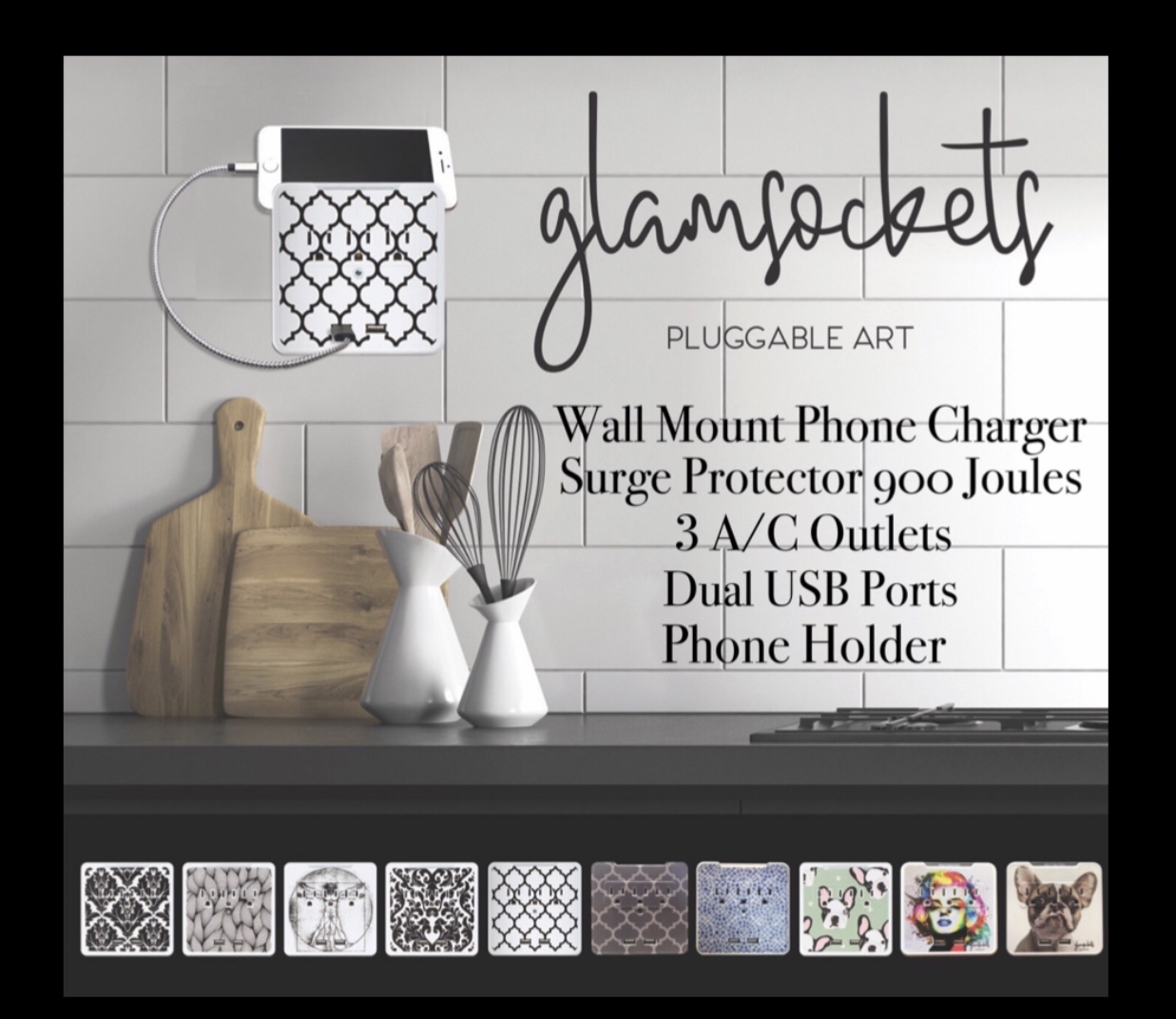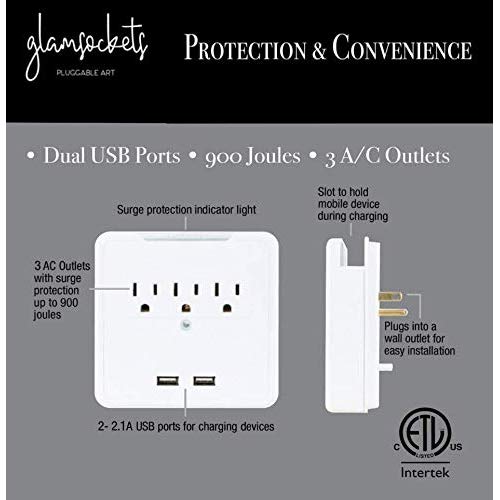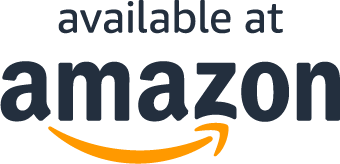 Read More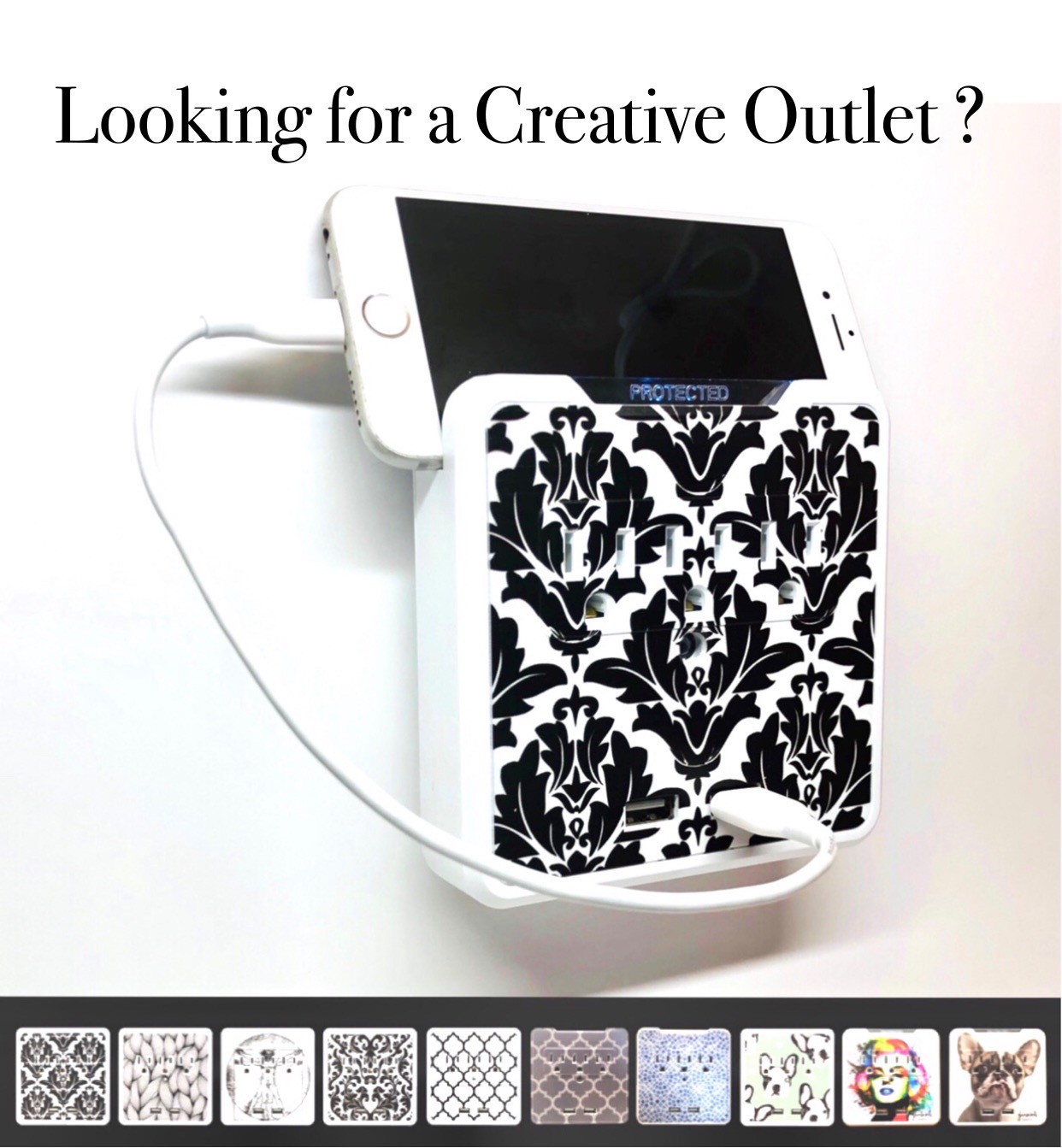 Pluggable Art - Add some Glam to your Charging Areas
ART MEETS FUNCTION:  Glamsockets transform the look of your plain outlets with a range of creative designs and patterns from the elegant white carrara marble to our intricate damask patterns. Elevate the design of any room with pluggable art.
ULTIMATE FUNCTIONALITY: Add key features to your regular wall outlets with this USB outlet multiplier with phone holder. ETL Certified, this wall tap has 900 Joules of surge protection. It includes three A/C outlets and two universal 2.1A USB ports.
CERTIFIED SURGE PROTECTOR: This electrical outlet adapter features a surge protection indicator light that easily lets you know your surge protector wall mount is working properly. The light also functions as a nightlight in darker rooms.
CLEAN AND TIDY: Save space with this USB outlet adapter. Charge your phone, tablet, computer, camera and other mobile devices all from the convenience of one extender. Take it on the go for convenient charging power.
MOBILE-FRIENDLY: This decorative surge protector was built with phones in mind. With two universal USB ports for easy charging, this electrical outlet extender also features a convenient holder at the top that fits your mobile phone alone or in its case.
What Are You Waiting For?
What Our Customers Are Saying
Really love this product
I am so happy with this product and will be ordering another couple in the near future for gifts. I placed mine on the mirrored backsplash in the kitchen and it looks great.
Beautiful wall outlet and charger
I bought the Versailles design and it looks really great in my kitchen. It adds some flair to my counter and I like that it doesn't even look like a charger.What I also like is that's it's big enough to plug securely on my backsplash wall outlet without it coming out when I unplug my small appliances like my last charger.the phone holder is really convenient and the extra outlet and USB charging ports are a BIG PLUS.Overall It's a great product and I am happy with my purchase that I ended up buying more than one!
Love it!
I'm very happy with my Glamsocket. It adds a nice piece of decor to the room and it also allows me to plug in more than 2 things in my outlet at a time. I use to have to switch out my wall chargers, laptop charger plugs and cubes and now they can all share the same socket. I need one for every room!
ABSOLUTELY 💘 THIS🎇
I ABSOLUTELY LOVE 💘 💘 💘 THIS...I have them all through my house 💘 💘 💘...Will be ordering more & THANKS TO DEZINEFUNE WITH MICHELE🎇  I 💘 💘 💘 IT🎇
Design is perfect
Came quickly and was packaged great. Love the design just like the picture
Outlet that combines design and functionality
great product high quality i like the fact that it has a long screw to secure it to wall (optional)looking forward to see more day to day products getting a face lift   Thank you
What Are You Waiting For?
Questions?
Why are you running this promotion?
How can I use my coupon on Amazon?
Does this include free shipping?
What Are You Waiting For?