An Exclusive Offer For You
Pet Hair Remover - Horse Dog Cat Bunny Grooming Gloves - Cat Brush Glove - Deshedding Glove Grooming - Dog Bathing Glove Massage Brush -Long & Short Fur - Dog Gifts - 1 Silicone Toothbrush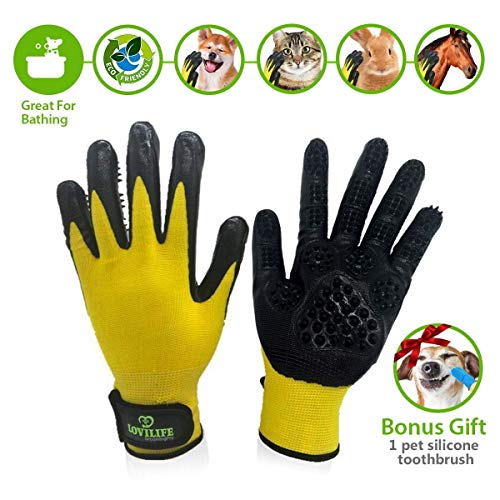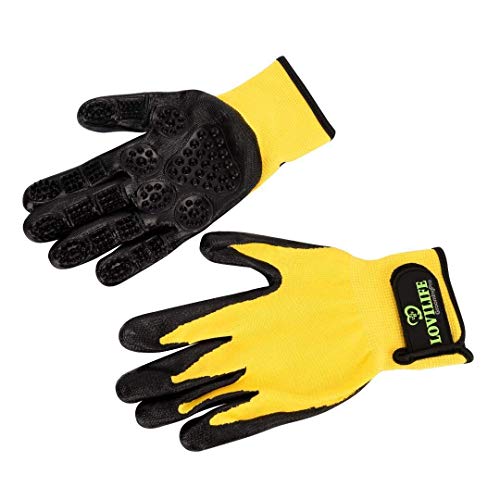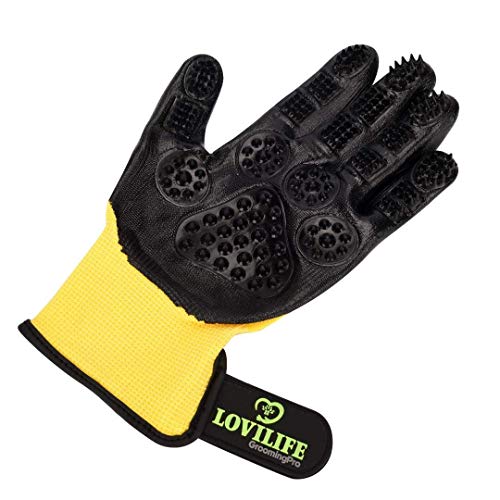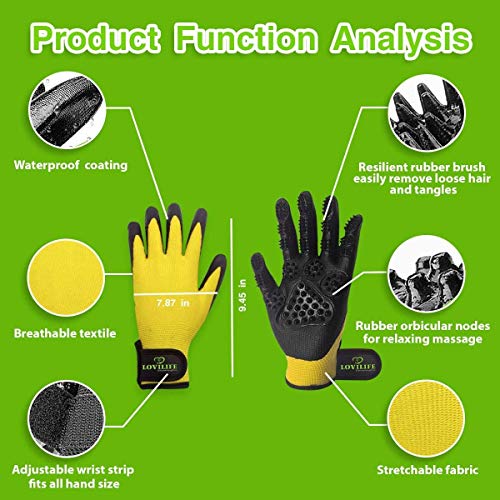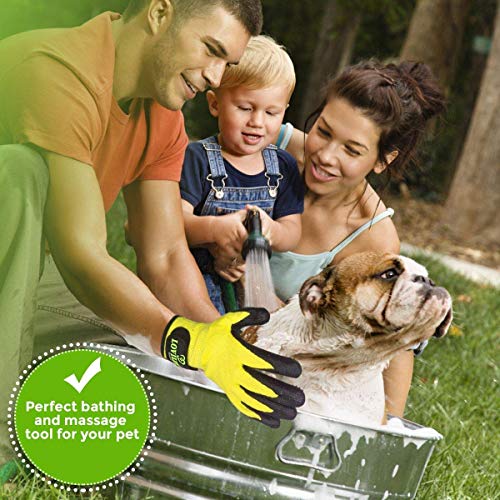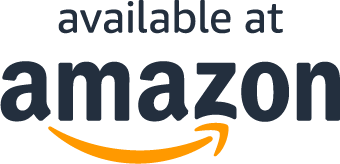 About the product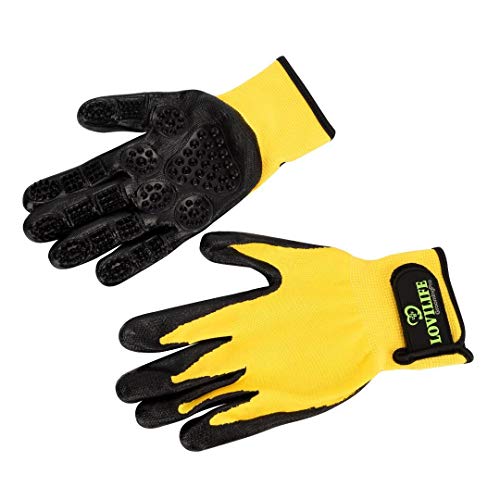 【YOUR BEST CHOICE IN GLOVE GROOMING FOR YOUR PETS】- Each pair of the LOVILIFE GroomingPro Gloves can be used as a cat shedding gloves, dog grooming gloves, horse grooming gloves and bunny hair brush gloves.
【WORK ON ALL TYPES OF COAT FOR LONG AND SHORT FURRY PETS】- This pair of deshedding glove is made of premium grade silicone with the new improved design texture at the palm and finger part of the gloves is 3x more long lasting even for daily use to groom both long and short furry pets.
【CLEAN AND SOFTEN COAT】- The cat fur remover glove lets you give your cat regular brushing that provides a gentle relaxing massage, stimulates blood circulation, distributes natural oils for a healthy skin and coat.
【ECO-FRIENDLY MATERIALS】 - LOVILIFE GroomingPro Gloves are FREE from any materials which could cause skin damage. The palm and back are composed of polyester, TPR, and nitrile with adjustable velcro strips. The soft silicone massage numbs on the glove palm allows your pet to enjoy a gentle massage and grooming without painful removing of fur or scratching the skin.
【30 DAYS MONEY BACK GUARANTEE】 - Each pair of the LOVILIFE GroomingPro gloves is backed up with a 30 days money back guarantee, as well as a replacement warranty. If you're not happy with your purchase, you can either get a refund or replace the defective pet gloves with a new pair.
What Our Customers Are Saying
These gloves fit my hands.
My dog gets excited when i am putting the gloves on. She loves both hands on approach to getting rid of her loose hair.
Questions?
Why are you running this promotion?
How can I use my coupon on Amazon?
Does this include free shipping?
What Are You Waiting For?