An Exclusive Offer For You
HYDE 9160 Sponge Dust-Free Sander
$11.74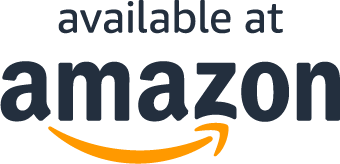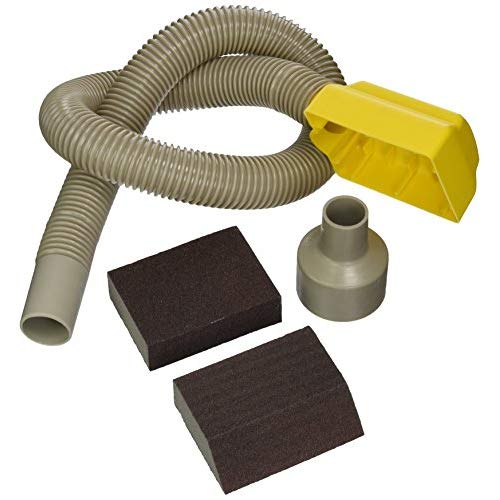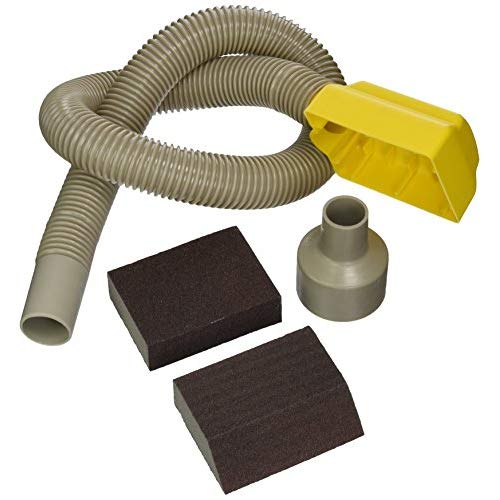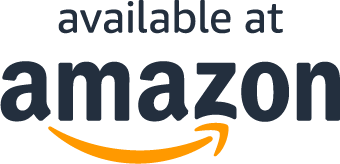 Read More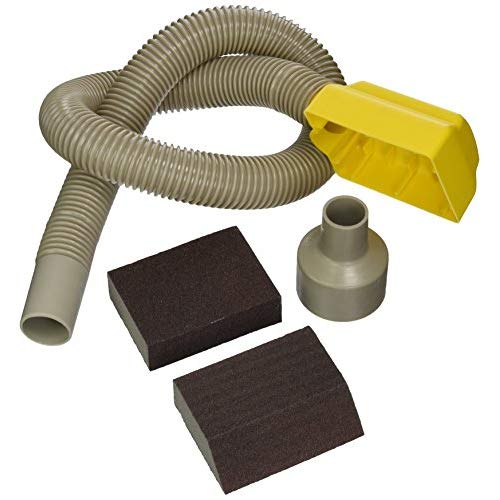 About the product
Dust-free vacuum sanders aren't just for drywall anymore! This patented new sander attaches to a wet-dry vac and uses a sanding sponge that works on any type of surface. In addition to drywall, this compact sander is perfect for woodworking, sanding windows and trim and much more.
It comes with a medium grit sponge that's angled for getting tight into corners without damaging the abutting surface.
Sanding sponges not only last longer, they're washable, reusable and replaceable quickly and easily.
What Are You Waiting For?
What Our Customers Are Saying
Huge time saver
I don't know what other people are doing to say this doesn't work, but this worked great for me. I attached the hose to my shop vac hose, and it vacuumed great. I have a similar one that uses the grated sheets, and I don't like that one because it leaves long scratches in the dry wall patching.I have to say this is absolutely a great buy, because it works awesome, and the price is right. It also comes with 2 sanding sponges, but the one won't fit in the apparatus because it's a slanted corner sponge sander. It kept me from having to take everything out of my dining room and put up plastic sheeting. If you have ever done dry wall work before you know exactly what I mean, and you're looking at this because you're trying to do exactly what I was trying to do. This does it! If I were to redesign it, my only recommendation would be to keep one side of the plastic sanding sponge holder open so you can get right in the corner, but this thing is an awesome time saver, no doubt about it!
The grooved sponge does a much better job of catching all the dust and sucking it ...
I should have bought one of these years ago. No more face masks, no more gigantic messes. Do yourself a favor and throw away the sponge that comes with it though, it clogs too quickly. I bought a sanding sponge from the hardware store that had dust grooves cut in it, and cut it down to fit in this sander. The grooved sponge does a much better job of catching all the dust and sucking it into the housing.
I love this thingy!!!
I love this nifty little tool. We are remodeling our home which is including drywall patching and sanding. If you have ever sanded your walls after patching them, the sanding dust makes a horrible mess. Our friend works in construction and he brought us his shopvac with this tool attached. Holy smokes I was happy little camper! You simply hook up your shop vac to the hose and turn on your vac and sand away. Side note- when you stand you must go at a slow steady pace bc if you go faster it wont catch all the dust. This tool saved us from the horrid drywall dust!! I would definitely recommend this product to anyone!!!
Works fantastic
I connected the hose directly to the end of the hose on my 4 gallon Vacmaster shop vac. It really sucks in most of the drywall dust and I haven't even tried using the sponge with the dust control grooves yet.My only complaint is that the item description says any 3"x5" sponge will work. This is only true if you were to cut said sponge down to 4". Description should state 2.5"x4". Overall this is just a clerical error.
Works
Such a simple idea but it works! I paint for other for my second income and winter season is my biggest problem. This is where all my works stops due to cold (can't work on garage). This winter, I decided to do smaller stuff in my basement but I still had the problem polluting my basement and eventually home with dust. This is a big NO NO for me. I decided to give it a try and purchased this. Used yeasterday with my shop vac and it picked up dust beautifully, no duct clouds from hand sanding. The hose could be more flexible and a bit longer to make this a better quality item but for the price it works very well!
What Are You Waiting For?
Questions?
Why are you running this promotion?
How can I use my coupon on Amazon?
Does this include free shipping?
What Are You Waiting For?