Maternity Shapewear: Look and Feel Great!
Our Gift: Mesh Laundry Bag
Maternity Shapewear for Dresses - Pregnancy Shapewear Our Gift: Mesh Laundry Bag
$19.12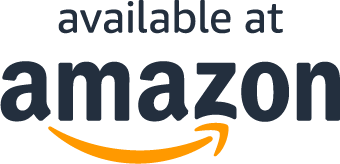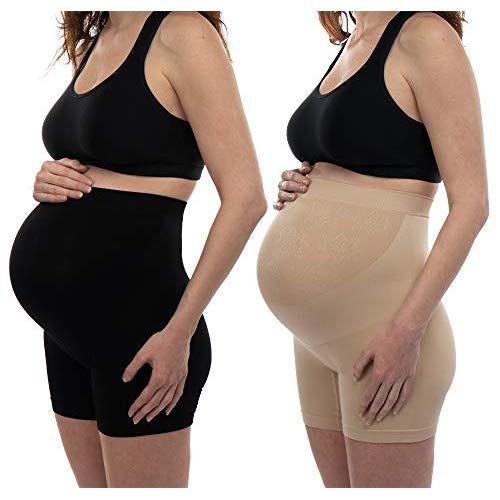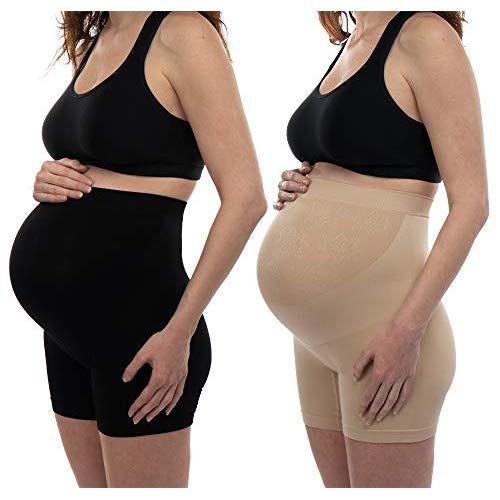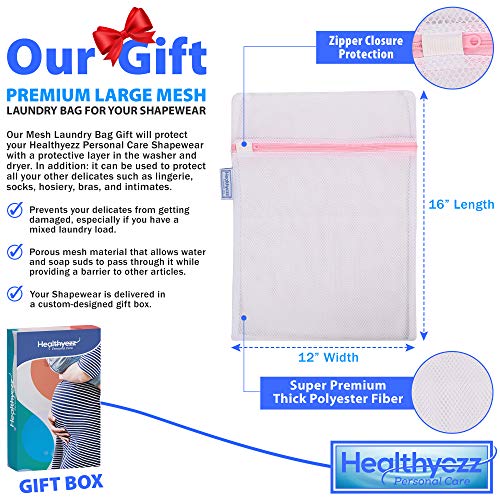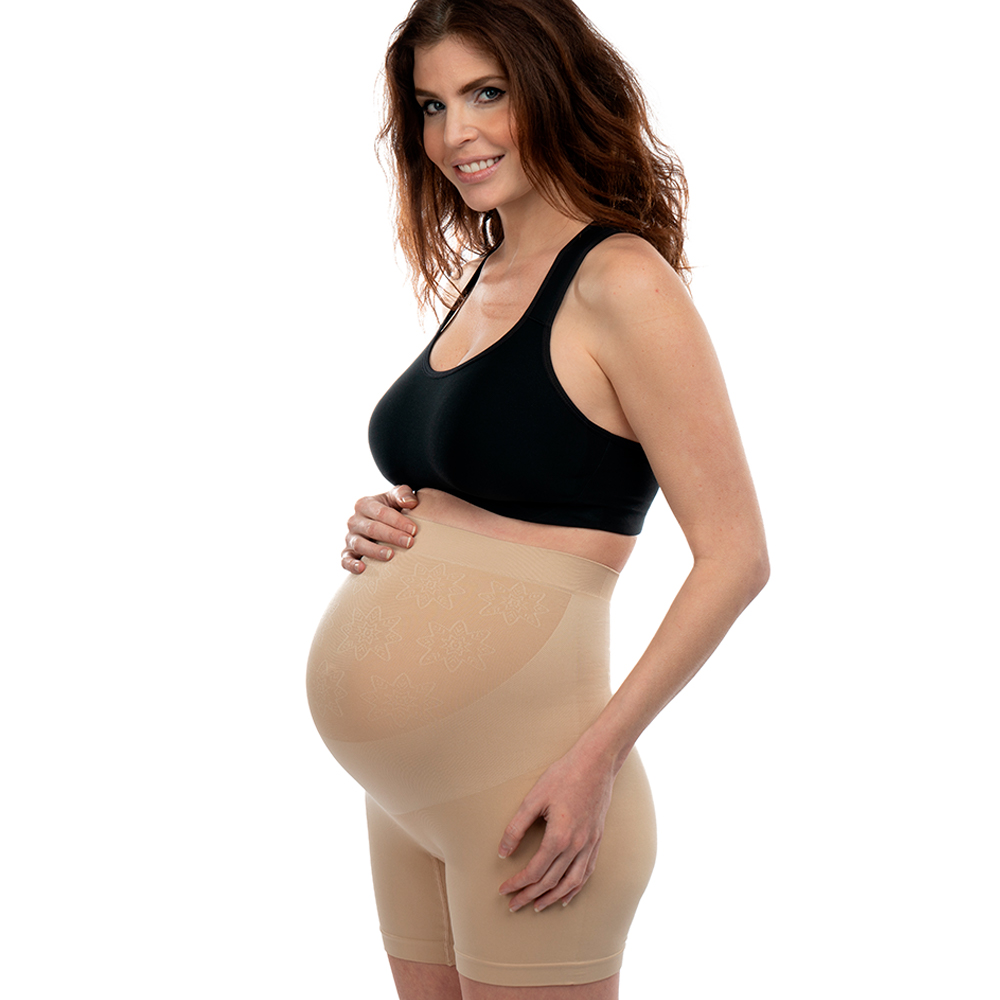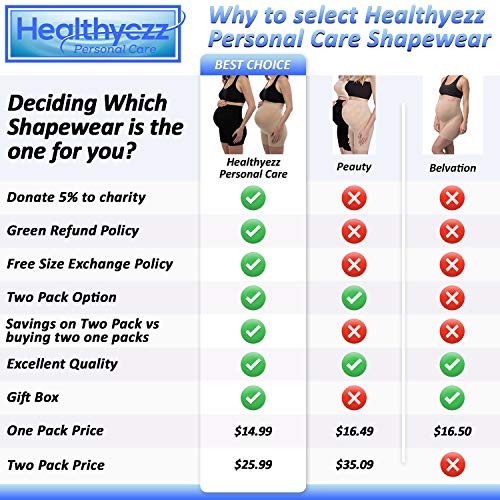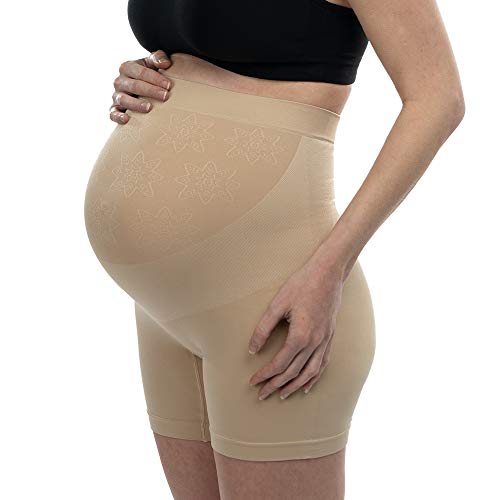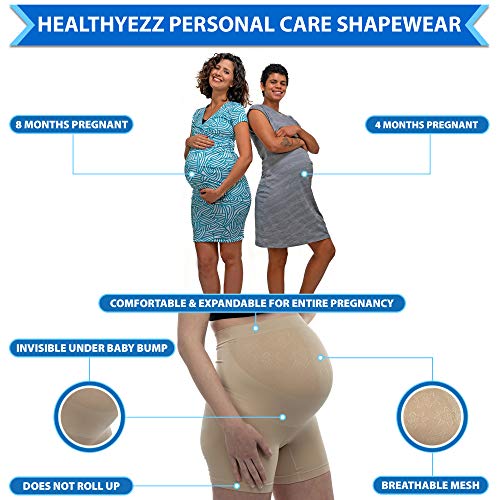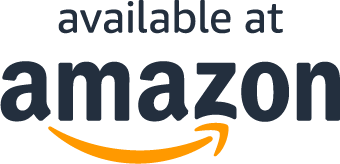 Read More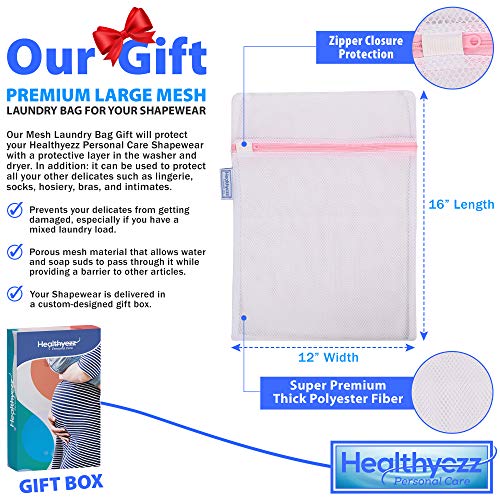 Look and Feel Great
PICTURE PERFECT BUMPS: When it's time to take those adorable baby bump pics, you naturally want to look your best, because those heart-melting keepsakes are for life. Now you can, smooth and disguise other bumps with Healthyezz Pregnancy Shapewear so your li'l boy or girl bump looks THEIR best, too! Our maternity under dress shorts come in a one pack (nude or black), or two pack with both colors.
NOW, CHOOSE YOUR SIZE: Whether you're in your first trimester or third, imagine back to before you were pregnant, because that's how to choose the correct size maternity underwear with us. (SM, MED, L, or XL). And if for some reason the sizing isn't right, send us a discrete message and we'll send you a new pair at no cost. You can even keep the other one to gift to a friend, or keep for next time!
SUPER COMFORTABLE: Just like all customers, when you open the pack you'll be surprised at how small it looks, but slip into this soft 92% cotton/ 8% spandex maternity shaper for dress and you'll also be surprised at how stretchy they are, supportive and super comfy to fit. With sheer belly support, breathability, and light/medium under belly pregnancy belt you'll love the gentle relief from gravity.
ROOM TO GROW AND MOVE: The opaque, CHAFE-PROOF leg lets you walk freely in flowing dresses and head out on windy days. With a seamless butt and thigh, and barely-there waist band; your fitted maternity dresses are a cinch! Your belly support is stretchy and made to grow with you, but of course if you're growing twins or having a unique pregnancy, Healthyezz are affordable enough to size up later.
COMES WITH MESH LAUNDRY BAG: To help your mid-thigh maternity pantyhose last even longer we're sending a 12" x 16" mesh delicate laundry wash bag with your order. It's our small baby shower gift to you! Your fitted pettipant also comes with a Lifetime Guarantee and that free size exchange we mentioned. So why not try Healthyezz Pregnancy Support now, because your bump isn't getting any smaller!

What Are You Waiting For?
What Our Customers Are Saying
Absolutely everything I needed
Everything I was looking for. Fits great with room to grow. I ordered s/m and it arrived fast. I am 5'3" and 150lb at 5 months pregnant it fits great not to tight at all and I can continue to wear during my pregnancy under my dress.
Must
I ordered this to wear for my baby shower under my dress, 5'3, 185 lb 36 weeks pregnant. I was a med pre pregnancy, but went with a large. Fit great, super stretchy and very comfortable, did not roll down or up.
Comfortable, smoothing, and affordable
I ordered a sz Medium and it fits perfect! I'm petite, 35 weeks, normally a sz 4-6 but currently weigh 137. Definitely go off of the sz chart bc it's accurate. They're not really supportive underwear but more of like a slimming/smoothing slip-like undergarment that are perfect for the tighter dresses.Worth the affordable price and good material.
Last minute wedding
My daughter was the Matron of Honor in a friends wedding. When she ordered the brides maid dress she was not pregnant but the day of the wedding she was 7 months. When the dress came in it would not fit. The alternations helped but it still fit tight around the stomach and had wrinkles. She used the shapewear and it smoothed the lines and even hid her belly button. It was a last minute purchase and we were not sure it would work but we were so pleased and it felt good on. She highly recommends the Maternity Shapewear. And the laundry bag was a plus.
What Are You Waiting For?
Questions?
Why are you running this promotion?
How can I use my coupon on Amazon?
Does this include free shipping?
What Are You Waiting For?