Double Your Shoe Storage
Organize Joy Shoe Slots, 18 Piece Set Plastic Shoe Holders, Closet Space Saver (Black)
$26.79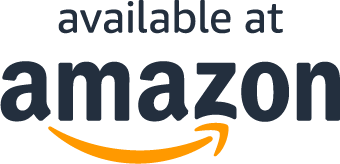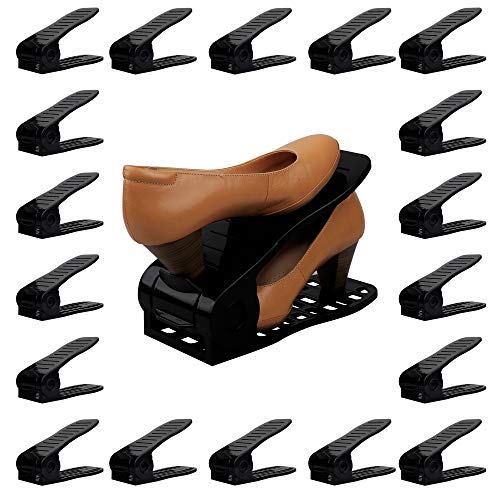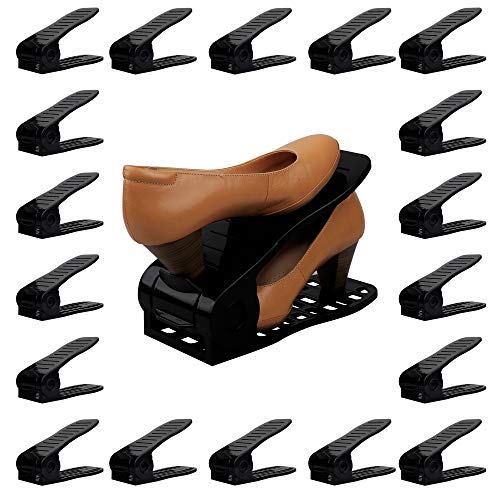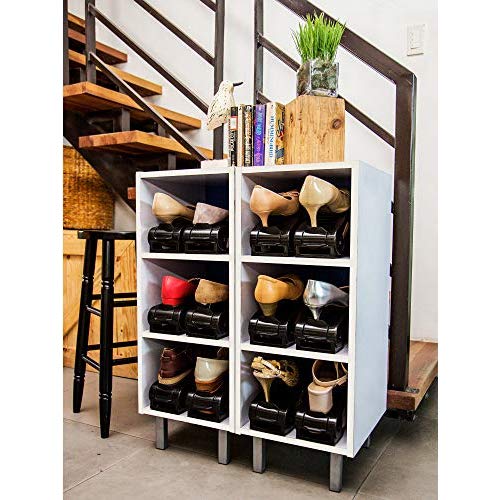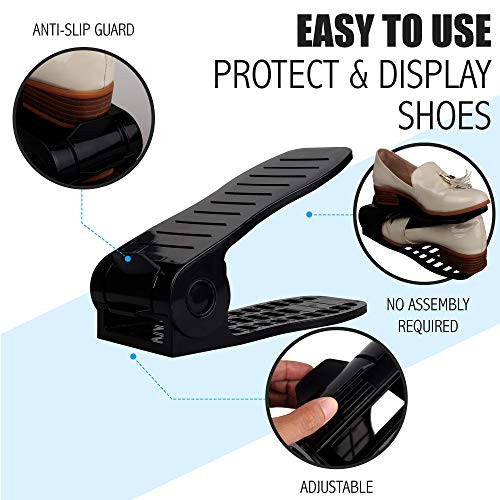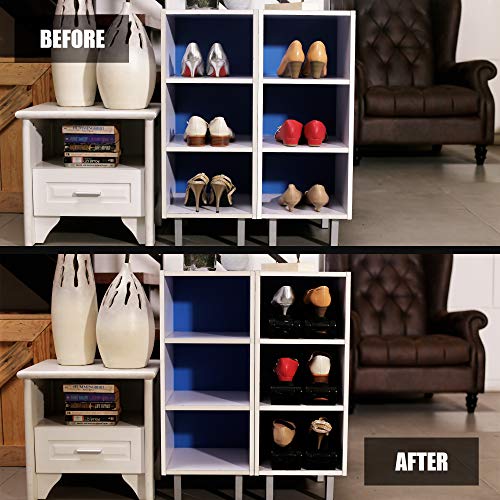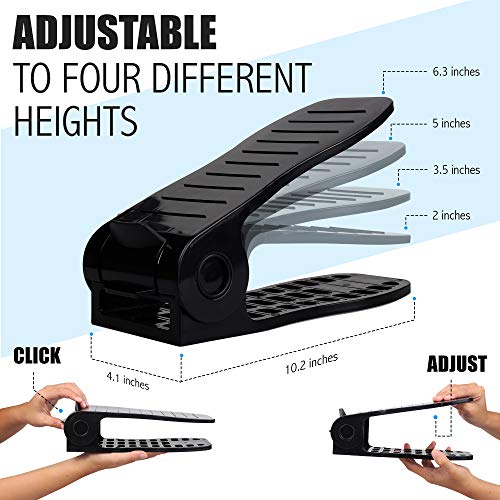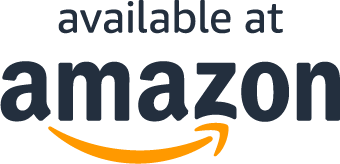 Read More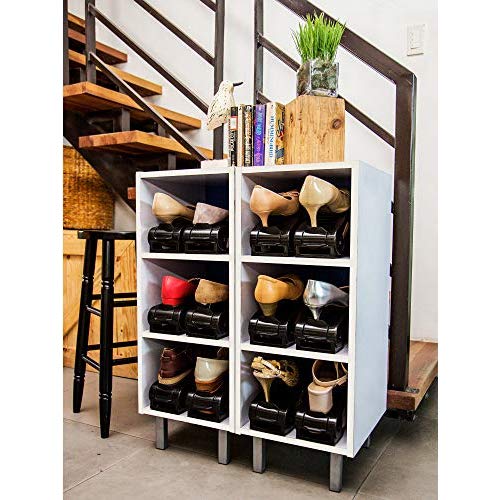 About the product
DOUBLE SHOE STORAGE: Shoe Slots are two layer racks that instantly help you save 50% closet space. These clever shoe space savers help you fit more shoes into a small area, and make it easy to see all your shoes at a glance.

SMART DESIGN: Each shoe stack organizer fits a pair of shoes, neatly stacking one on top of the other. Keep pairs together and double your storage space. Easily organize women's, men's and kid's shoes to keep a clutter free home.
MODERN SHOE ORGANIZER: Put your shoes on display with these stylish shoe holders. Bring order to your collection by keeping each shoe in its place without sacrificing space elsewhere. Shoe slots make it a joy to shop your closet.
FITS ALL SHOE STYLES: These 4-level adjustable racks hold any style of shoe, from high heels to flats, sneakers to ankle boots. Adjust the angle of the upper deck to create a tailored fit for each pair. Shoe slots organize and protect your shoes.
COMPACT & DURABLE QUALITY: Sturdy design will stand up to years of regular use. Versatile space-saving storage units are great for organization of any home storage area from closets and cabinets to narrow cubbies, shelves, or the front entryway.
What Are You Waiting For?
What Our Customers Are Saying
saves a lot of room
I like it due to easy to use and saves a lot of room. Not good for short boots, or heavy shoes
Useful!
These are great! I ordered for my husband and myself , these fit for men's or women's shoes.This really did help organize my closets!Really good item!
Perfect for Us girls
Pretty legit I was nervous if they'd actually work but they do and made so much room in my closet
These work great!
I was looking for these in a store and couldn't find ones that were durable. These are perfect for what I needed to condense my shoe obsession! I'll definitely be buying some more and will post pictures soon!
Space saver
Liked these to organize my many shoes. I will order more for the 100 pairs I have.
Orderly
These make your shoes not only orderly, but you can see the shoe before choosing which to wear. They can be used on the floor or a closet shelf, but I find that they are most useful when you have a shoe rack with multiple shelves and they can be stacked in a small amount of space.
What Are You Waiting For?
Questions?
Why are you running this promotion?
How can I use my coupon on Amazon?
Does this include free shipping?
What Are You Waiting For?