An Exclusive Offer For You
Ohh Snap Nutrition Gluten-Free Crispy Protein Bars – 7 Count Boxes
$11.19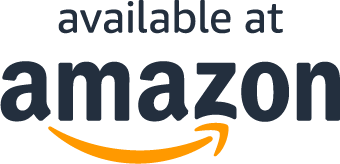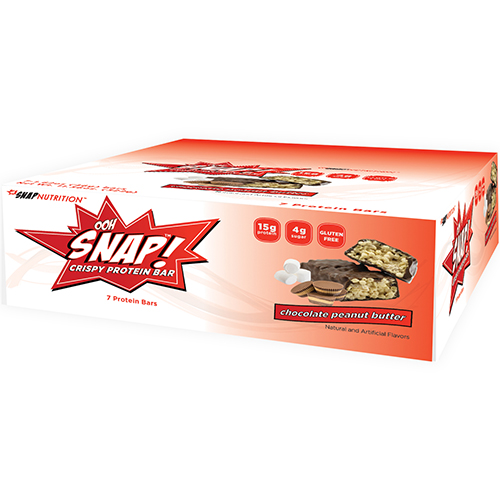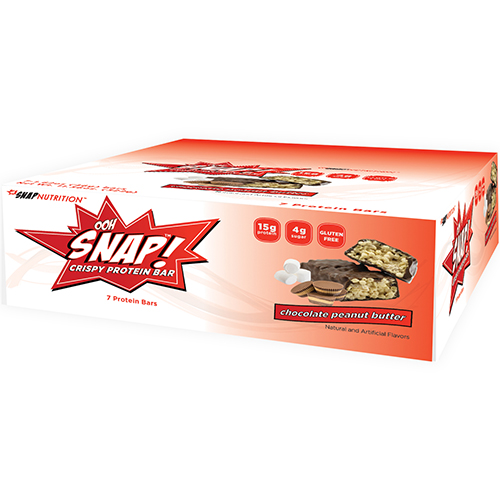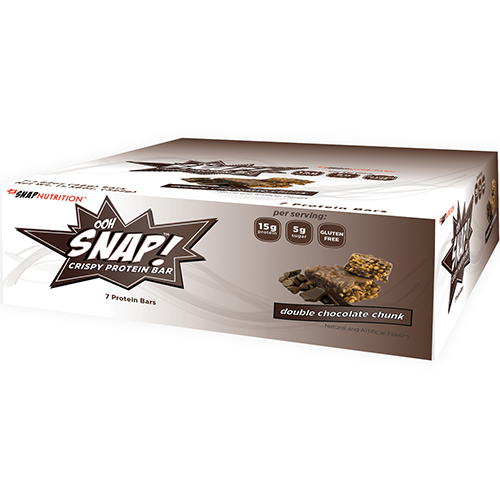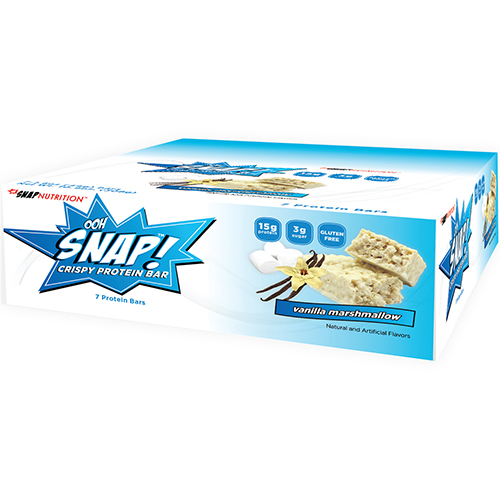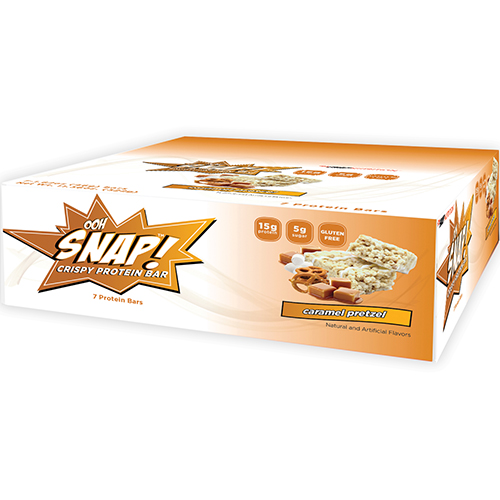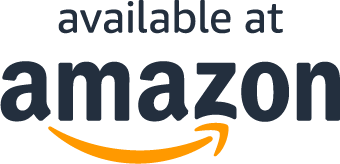 Read More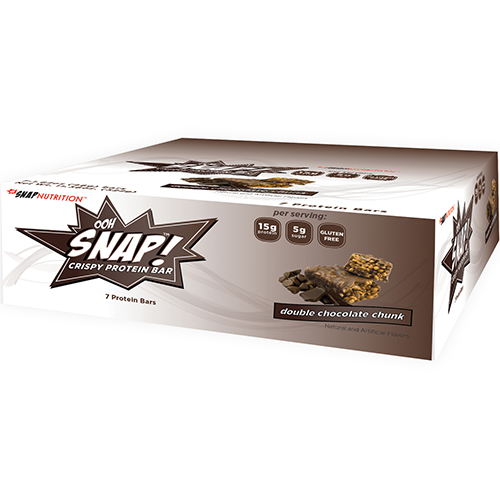 About the product
High protein: Cripsy protein bars that are out of this world!
Each bar contains 15g of protein and up to 10g of fiber
Each pack contains 7-1.62z (46g) Bars, Net Weight: 11.36oz (322g)
OOH SNAP! Crispy Protein bars are Gluten Free!
Made in the USA
What Are You Waiting For?
What Our Customers Are Saying
BUY THESE. NOW!
These protein bars have quickly become one of my favorites. Unlike your usual chewy taffy-like protein bar or even candy bar-like protein bars, these have the texture of a rice krispie treat and have a sweet vanilla flavored coating. They are a good change of pace from your usual protein bars and even pack 7g of fiber per bar! Another thing I really like about these bars is that I typically like to eat protein bars as a treat/snack rather than a meal replacement. Most protein bars have a much higher calorie count and therefore lend themselves to be more of a meal replacement while these are light enough to be a "snack" to me, yet heavy enough to tie me over for a while! So glad I found these bars! :)
Worth the purchase!
The hubby and I are both always looking for new protein bars to try. Him for body building reasons, and I do low carb. We have both stuck to quest bars for the longest time, thinking that was the best option we had for a sweet, protein filled treat. For valentines, I decided to browse amazon for a new variety of products to try and I came across these. The reviews were pretty good, and I was sold on marshmallow.... Cus yum. Trust me when I say these blow the quest bars out the water. I tried the marshmallow flavor and it taste similar to a rice krispy with the same rice crisp texture. No weird aftertaste. If you are on the fence with ordering these, give them a try. They aren't as large as most of the protein bars out there, but the sugar count is low and the taste is excellent.
Lower calorie, high quality protein and unmatchable flavor
Just as many others have said these break up the monotony of the standard chewy or bland protein bar, all protein bars used to taste the same to me texture and flavor wise mostly until I tried the ooh snap bars, marshmallow is good but chocolate peanut butter is my favorite and I'm about to try the caramel one... I refuse to buy any other bars than ooh snap... I powerlift and weightlift so I rely heavily on fueling my body with protein, these are also on the lower end of the calorie scale for a protein bar, so you won't have to use up your whole meal calorie allotment just for a bar.
Warning: these are probably the tastiest protein bars you will ever eat. Ever.
I seriously eat these 2-4x a day! I've bought over 10 boxes. I am so obsessed.. Every flavor is amazing, but classic vanilla remains ny favorite followed by pb chocolate and the sweet + salty flavor.All the other reviews are accurate: this is a rice krispy treat. No funky after taste, real crispy cereal texture with a creamy coating, and highly addictive!!!The only thing I don't like is the price. If these were priced for 10.50/box or 1.50 each I would be buying these more frequently. I have 0 moderation with these, and tbh I don't care. The macros are amazing, and I'm worried that one day they'll announce that I was just eating regular rice krispy treats this entire damn time.Pro tip: if you order these in the summer and they come melty, just put them in the fridge for a bit and they'll be fine!
What Are You Waiting For?
Questions?
Why are you running this promotion?
How can I use my coupon on Amazon?
Does this include free shipping?
What Are You Waiting For?