An Exclusive Offer For You


SAVE AN ADDITIONAL 20% ON OUR BEST SELLING HEARING DEVICE

Soundtastic Aria Bluetooth Enabled Hearing Amplifier to Assist and Aid Hearing for Adults and Seniors, 10 Channels of Layered Noise Reduction, 4 Situation Memories (Beige, Single)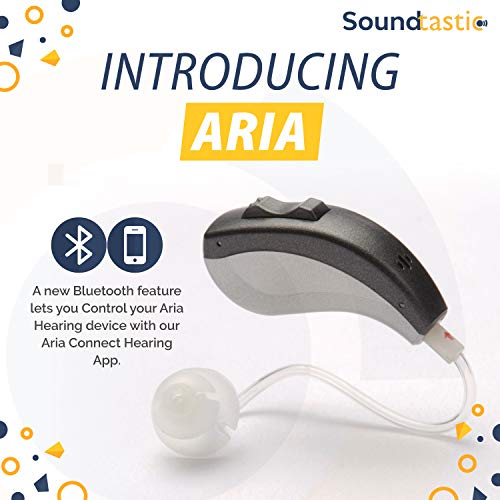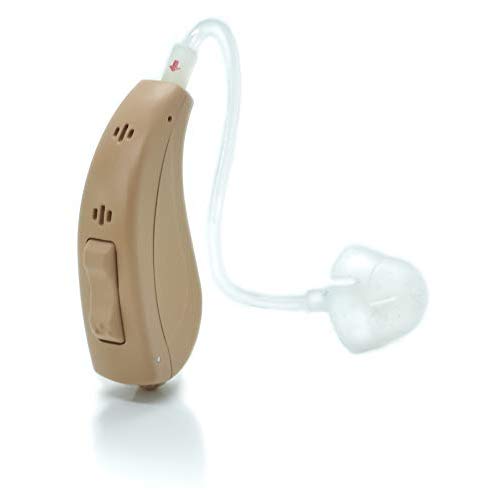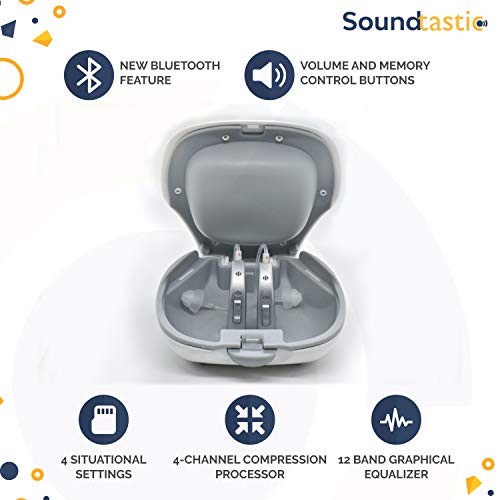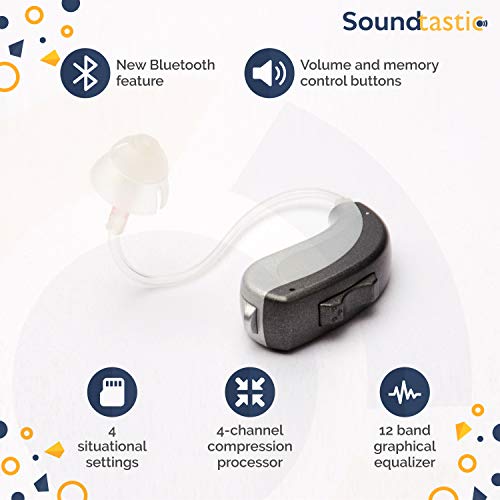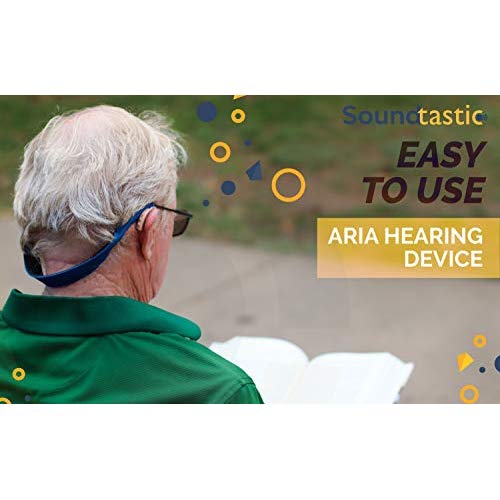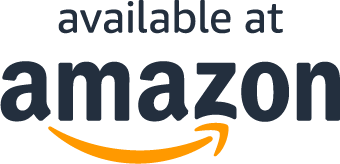 Soundtastic is the Top-Choice for Individuals Looking to Enhance Their Hearing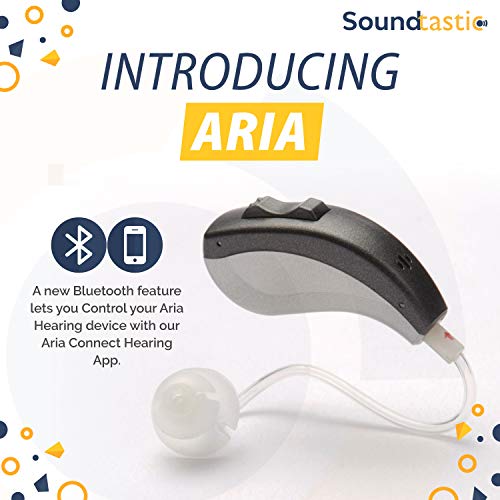 ✅ DID YOU KNOW? People with hearing loss are five times more likely to develop dementia and other cognitive disorders? It is critical that everyone takes their hearing health seriously.
✅ CUSTOMIZE YOUR DEVICE: The Aria device is Bluetooth enabled. Which means, you can customize the Aria device to your hearing environment using Soundtastic's own "Aria Connect" phone app - available on iPhone and Android!
✅ SAVE THOUSANDS: Why spend over $2,000 to just hear better? Designed by a NASA Engineer and Audiologist, the Soundtastic hearing device amplifier enhances speech through its specially developed digital sound processing, adaptive feedback and noise reduction technologies.
✅ MINIATURE IN SIZE: Designed to be almost invisible. Ergonomically styled to sit comfortably and gently on your ear. No one will even notice you're wearing a Soundtastic hearing device! Rejoin the conversation with a touch of a button and reconnect with the world around you.
✅ BE SATISFIED: The final assembly of our devices takes place here, in the USA!
What Our Customers Are Saying
Best hearing device I've been able to find
I shopped around comparing hearing devices hoping to find the best quality for the price. I was pleasantly surprised with it's discreet size and yet they certainly are very effective! I'm glad I went with this device and would recommend it to anybody
Happy Soundtastic customer
I shopped around comparing hearing aids for a few weeks before deciding on the Soundtastic. I couldn't be happier I did! I chose the beige color since I wanted it to be a bit more discreet.First, the device showed up neatly packaged in a padded carrying case - in the event I ever drop it I'm not worried about it being damaged. The size was much smaller/sensible than the images show. I've worn this around friends/family without them noticing, unless I bring it up. And the quality is exactly what I was looking for! I've had conversations in the car and over music without any problems hearing the person I'm talking to. Crowded stores or restaurants aren't a problem either! The app is easy to set up and use too - I would recommend this product to anyone that is looking for an affordable option without sacrificing quality.
Quality
I'm a home care nurse and have many people in my life that require hearing devices to aide their quality of life. When I came across this product I was excited to try it out on someone very special, so I got it as a gift for them. We are so excited that this hearing device is very effective and has given him the ability to hear the birds chirping again. This has given him the joys of life back. To me that's quality of life from a quality product. Thank you soundtastic.
Great Product!!!
Been using it for about a month now, and I love it!
Questions?
Why are you running this promotion?
How can I use my coupon on Amazon?
Does this include free shipping?
What Are You Waiting For?