An Exclusive Offer For You
Good days start with great sleep!
Weighted Evolution Cooling Weighted Blanket & Removable Organic Bamboo Duvet Cover | Best Blanket for Adults& Kids -Hypoallergenic | Calming (Grey, 60"x 80"|15 lbs)
$82.31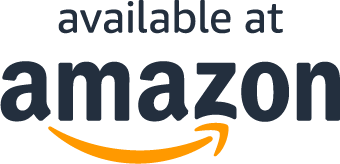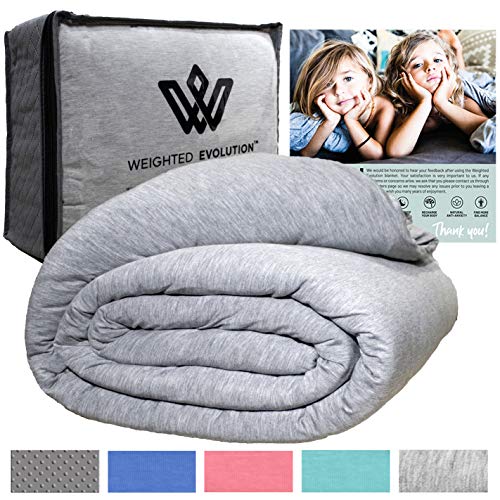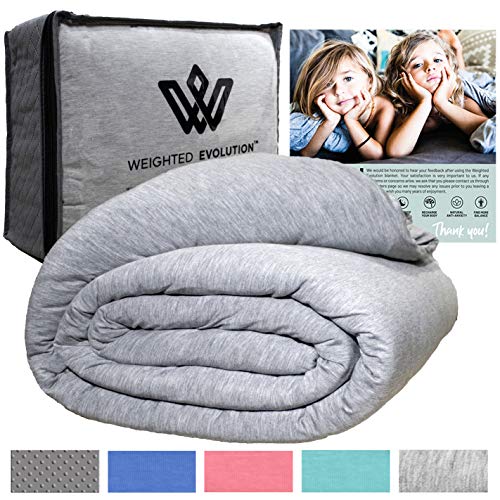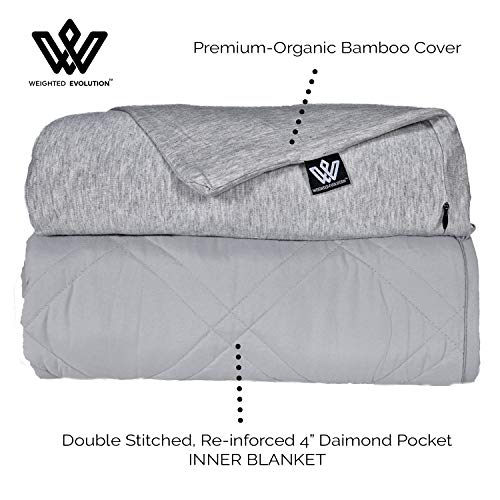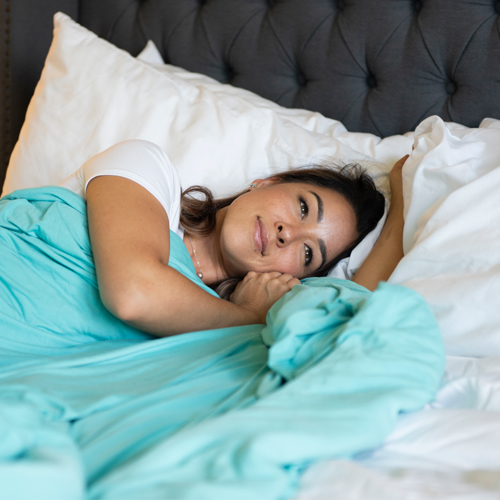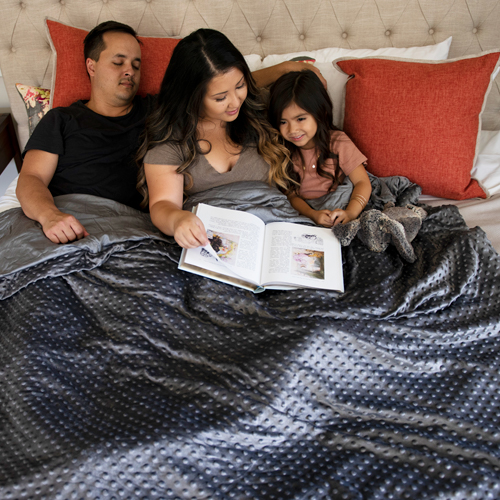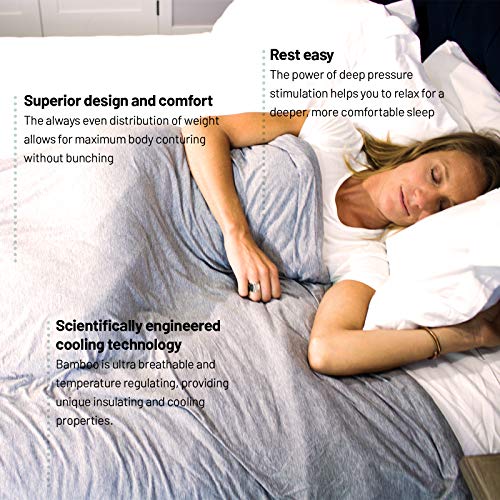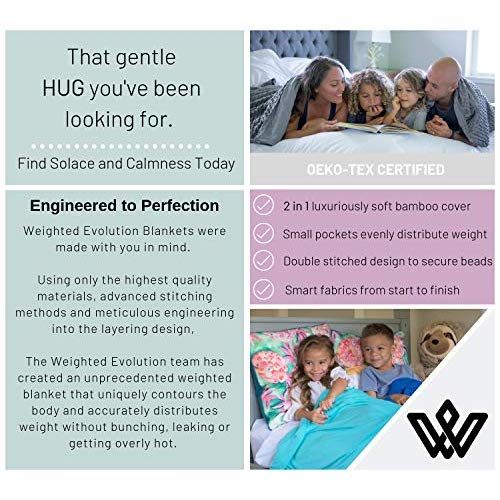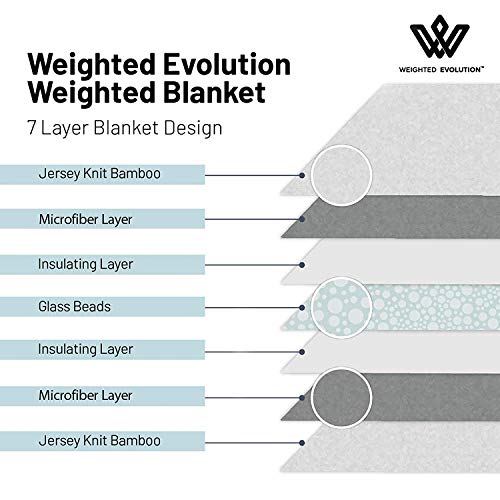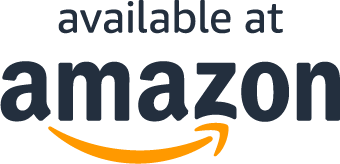 Read More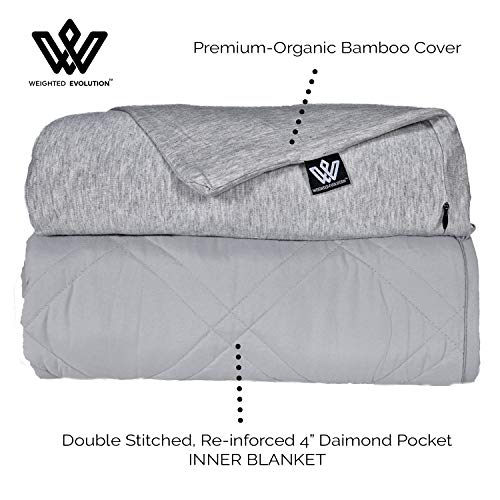 About the product
⭐Our premium organic weighted blankets are science-backed and ready to help you sleep your absolute best! We developed the optimal heavy blanket to maximize deep pressure stimulation, allowing you to relax quickly and sleep with less disturbance throughout the night. It just feels right...
✔️SUPERIOR DESIGN AND COMFORT: Innovative inner blanket design is made of 100% microfiber, 4" Double Diamond stitched pockets, Optimal layer of recycled polyfill insulation and the highest quality micro-glass beads. The BENEFITS of our design are MAXIMUM BODY CONTOURING & DEEP PRESSURE STIMULATION (DPS), EXCELLENT WEIGHT DISTRIBUTION, QUIET, SUPERIOR BREATHABILITY and ADAPTIVE TEMPERATURE REGULATION. Experience the Weighted Evolution difference!
✔️REMOVABLE BAMBOO DUVET INCLUDED: This amazing Blissful Bamboo duvet cover is made of 95% Bamboo 5% Spandex knit fabric. The benefits of Bamboo are numerous. Its naturally Antibacterial keeping you odor-free and smelling fresh, highly wicking which pulls moisture away from your body, has unique insulating and cooling properties that allows you to stay warmer in winter and cooler in summer. Its also eco-friendly, hypoallergenic and possibly the softest natural fabric on the planet.
✔️CHOOSE THE CORRECT SIZE: Studies have shown that 8-10% of your body weight is ideal for the most effective Deep Pressure Stimulation. When in between suggested weight recommendations always choose the lighter option for best results. For assistance choosing the right size, check out the helpful infographic chart in the image on the left.
✔️2 PIECE CONSTRUCTION FOR SIMPLE WASHING AND LONG LIFE: Our Blissful Bamboo duvet easily zips open and unties from the inner Blanket for fast easy removal. This allows for a quick easy washing and drying eliminating the need to wash the entire blanket.
✔️100% SATISFACTION GUARANTEED: We VALUE our customers and take pride in providing the BEST weighted blanket available. Please be aware, it's common for it to take about one week to get used to the blanket's weight. We are always available to answer any questions you may have so please reach out to us if needed. If for any reason you're unhappy with your purchase, we offer a full refund within 30 days - no questions asked
What Are You Waiting For?
What Are You Waiting For?
What Our Customers Are Saying
Pleasantly Surprised
I'm really amazed how much I like this blanket. I read a lot of reviews on other weighted blankets being too hot and the beads bunching up and this blanket seems to have addressed those issues properly. The weight stays evenly distributed and it really conforms to my body. The Bamboo cover that is included breathes very well keeping my body temperature regulated and it feels super soft next to my skin. I was away from home on work for one night after receiving the blanket, and I was definitely missing it. My sleep has never been this good. Thanks for the great blanket!
Blanket far exceeded our expectations!!
The weighted blanket we purchased from Weighted Evolution is great. I was sceptical when my wife bought it, but I can't believe how good this blanket is. First it is well made, soft cover and weighted pockets evenly dispursed. Covering up with it gives me a calming feeling and I definitely do not toss and turn as much at night. The best thing about this weighted blanket for me is that I do not get over heated. I generally sleep with omly a sheet because I get hot, but I am amazed how this blanket can be heavy yet does not cause over heating. We will be purchasing another one so we each have our own!
Love it! Sleeping better with this blanket than ever before!
My husband and I have been interested in trying a weighted blanket for a while. We feel so happy with this beautiful and cozy one. The quality and price is exceeded our expectations. We received it very fast, by 8pm on the second day we ordered it. The bamboo duvet cover is ultra smooth and I love the hypoallergenic and plush feel. This blanket is so silky soft and calming! I absolutely LOVE it! The weight is like a gentle pressure that feels so soothing and comforting to us both. I like to cuddle with it on the couch, but my husband really likes it when he sleeps. He loves the weight of this blanket, so evenly distributed and comfortable while he sleeps. He gets overheated very easily, but not with this blanket! We've been sleeping with it every night since we bought it and we are sleeping better and feeling more rested too. We are thinking about buying another one.
Don't wait! Get this blanket NOW!
If you are on the fence about this life-changing blanket, I'm here to tell you to jump that fence and buy this blanket now!I was hesitant, I've read reviews and heard things about weighted blankets, but I decided to try it. My life is forever changed. I have insomnia and sleeping solid through the night has always been an issue for me. The first night with this blanket I slept SOLID for 7 hours!The nice bamboo cover keeps you cool but warm too.. I am a hot sleeper and I was worried this blanket would make me even hotter.. nope.. not one bit. My husband is a cold sleeper and I was worried it'd make him cooler.. nope he sleeps like a bear with this blanket.We plan on ordering more... just so we have them in every room of our house.I promise you will NOT regret your purchase! Do it now if you want to get the best nights sleep of your life!!!!
Amazing blanket and amazing customer service.
I love this blanket! You can not beat the price! I have had someone make me a blanket of the same weight and it cost close to $250.00. The fabric is great on this blanket. It feels cool and I love that because I was afraid of getting too hot with the weight. I had a question for customer service and they went above and beyond to help. They responded very quickly. I have already recommended this blanket to friends and family. I will definitely be purchasing another.
GAME CHANGER!!
This blanket is such a game changer! Going back to a regular blanket makes everything feel paper thin and uninviting. We definitely feel a relaxing sensation when using it and subsides any anxious feelings! The duvet is soooooo soft! Our two biggest concerns when looking for a weighted blanket were: smaller squares (so the beads don't clump) and a toxin free duvet. This qualified all around! There are also 6 ties that keep the weighted portion of the blanket secure to the duvet when moving around so again, no clumping! Overall, couldn't be happier with this item!😊
What Are You Waiting For?
Questions?
Why are you running this promotion?
How can I use my coupon on Amazon?
Does this include free shipping?
What Are You Waiting For?