An Exclusive Offer For You
Decal Remover Eraser Wheel. Remove Car Decals, Vinyl & Stickers in Minutes with The 4" Wonder Wheel Toolkit - Arbor Supplied
$6.39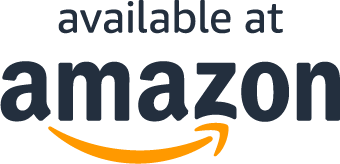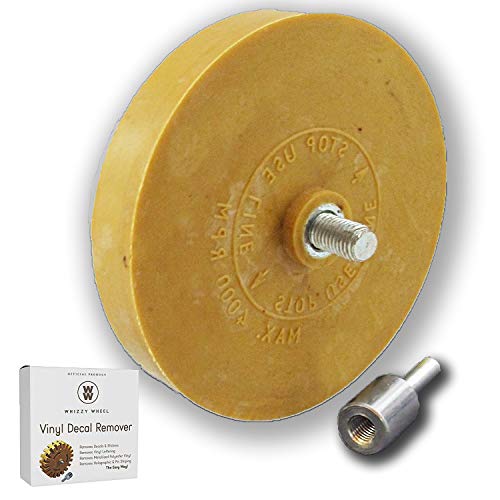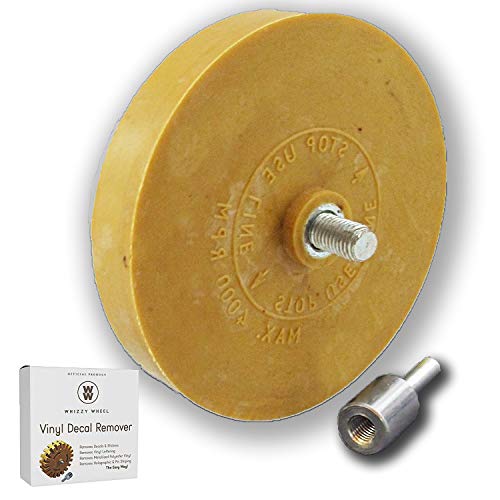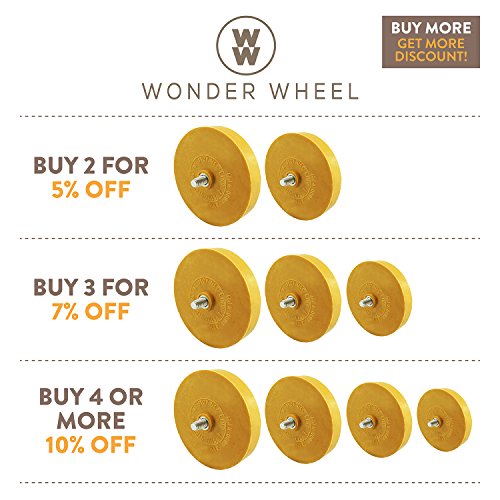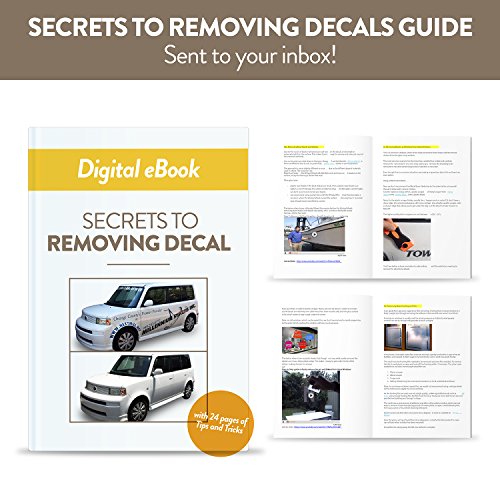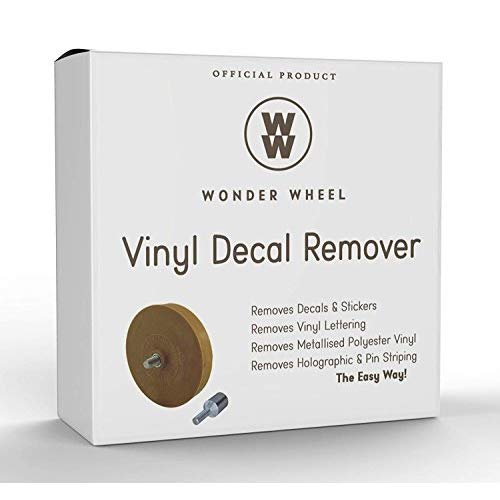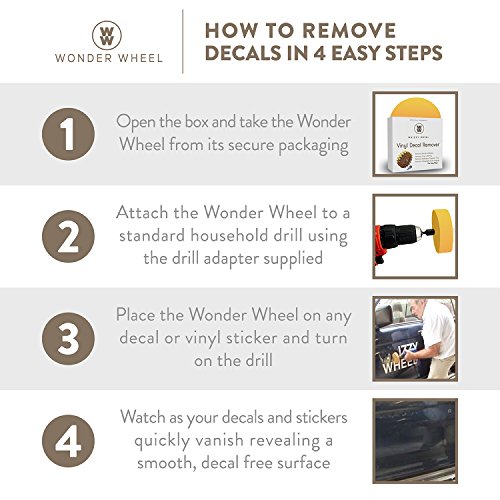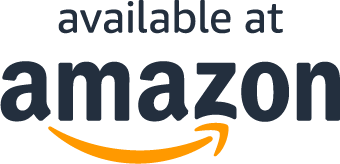 Read More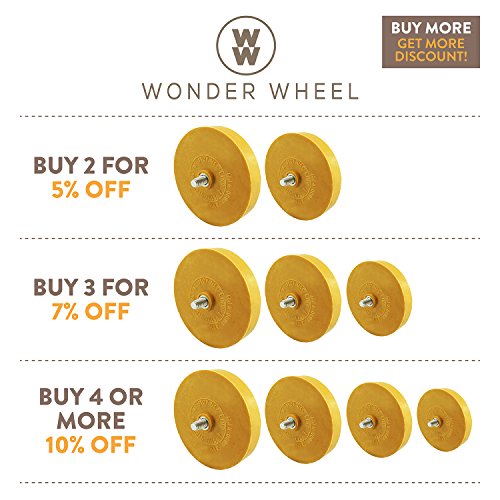 About the product
TOP USES - Let the Decal Rubber Eraser Wonder Wheel Easily remove Old Baked on Car Decals and Stickers from your RV or SUV doors. Remove stickers from any glass surface. Not recommend Plastic or Lacquer coatings

PROVEN SUCCESS - The Decal Eraser Wheel made from soft rubber is the most successful sticker removal tool in removing decals from Cars, Windows, Signs, Metal Haul Boats & Trucks.
FAST - The Vinyl Remover is the fastest and easiest way to remove the Hardest Car Decals & Stickers in Minutes.
SAFE - The Eraser Pad is Perfect for the hardest decal and sticker removal jobs without gouging or scratching the paint work OR touching toxic chemicals (SAFE on Factory Finished PAINTED SURFACES. Not suitable for Plastic or Fibreglass)
100% SATISFACTION Guarantee - The Vinyl Decal Remover comes with a FREE Decal Removal BLUE PRINT eBook (PDF) and User Instructional Video
What Are You Waiting For?
What Are You Waiting For?
What Our Customers Are Saying
Works amazing on fiberglass...
Here are pics of before and after using the whizzy wheel on my 34' RV with fiberglass sides. I used a standard 3/8" drill to accomplish the job...again, works amazing, but to avoid fatigue I recommend using a buffer to do the job. Also, try to play with the rotation speed. I found that a lower speed with a little more pressure was more affective. The higher the speed the more likely the "smear" of the decal. Either way, there was no damage to the surface of the vehicle. Hope this info helps you finish your job....
Amazing product! Wish I knew about it years ago. Buy it now!
This is an amazing product. It truly is a miracle! Wish I knew about it years ago. Can't say how many times I struggled to remove adhesive from a car and ended up scratching the paint.Don't waste your time using razor blades and scratching your paint; your fingers and getting blisters, your finger nails and breaking a nail; a heat gun and burning yourself; or Goo Gone and making a mess!What would have taken me hours to do in the past using the above mentioned methods, I was able to get the work done in 5 minutes! And the results were amazing. No double sided tape adhesive remaining and not a scratch!Buy this right now if you ever plan on removing vinyl decals or 3M double sided adhesive. You will thank yourself later.This eraser wheel basically works by creating friction and generating heat. It is no different then if you took a heat gun to the adhesive and tried to rub it off with your finger. This is just WAY more effective and effortless.Attach the wheel to your drill, put it on high speed, and apply medium to light pressure to the adhesive you want to remove. You will witness the adhesive being removed with ease!I am sure this is comparable to the 3M eraser/stripe off wheel but it was half the price. Glad I went with this. Saved me money and a lot of work. Take a look at the pictures of the Whizzy Wheel's work! Also, after removing the adhesive with the Eraser Wheel, I went over the area with Goo Gone to give it a good final clean.
Hard to believe, but true
It was a little touch and go at first. The wheels griped the adhesive and jerked the drill in in my hands. I was removing 3M double sided adhesive tape left after removal of a trunk spoiler on my white mercedes. Having a white trunk lid with burn marks was not what I wanted. The product worked just as the people using it on YouTube showed. After the foam and adhesive is removed use a little of that orange adhesive remover and all is well. I've removed items like this in the past and this took the job from 2 hours to 30 minutes.
IF IT REMOVED MINE...
I had 15 year-old ugly, deteriorated pinstriping to remove from the length of a Jeep Cherokee...four double-lines of fossilized adhesive that actually protruded from the surface 1/16" or more along their entire run. I had experts suggest a heat gun, razoring, etc -- which in retrospect seems comical; that's how impossible this task seemed at the outset.. This little wheel did the job -- just the right size, too, for attacking 1/4" & 1/2" striping positioned near a vehicle's body contours. And it was an attack -- the remnants of these stripes had hardened like cement -- there would have been no other (layman's) method to get back down to clean surface. Your pinstripes may be younger and your process a little easier -- mine were like granite -- now, remarkably, I have fresh, clean, unmarred metal ready to be re-striped. In my case, a very slight shadow does remain -- but I could get away with leaving just the paint exposed. Wear a dust mask & expect to make a fair mess, but once you have technique, this drill attachment tool delivers.
What Are You Waiting For?
Questions?
Why are you running this promotion?
How can I use my coupon on Amazon?
Does this include free shipping?
What Are You Waiting For?