Make a statement. wear with pride.
Wunderwear Men's 5 Pack Soft Cotton Stretch Boxer Briefs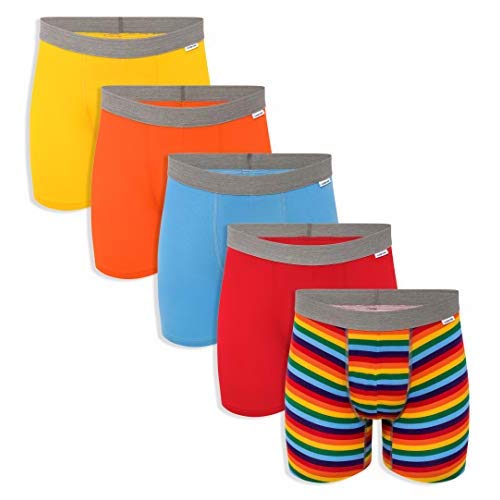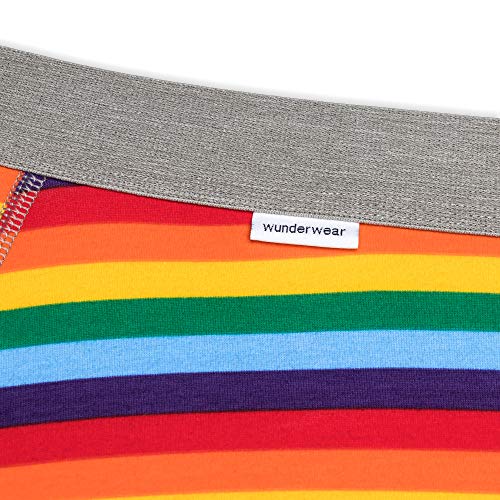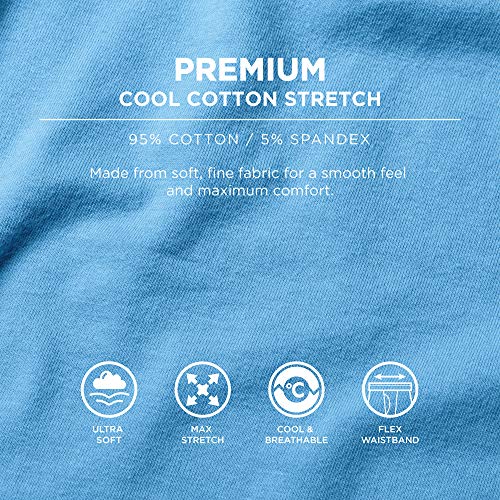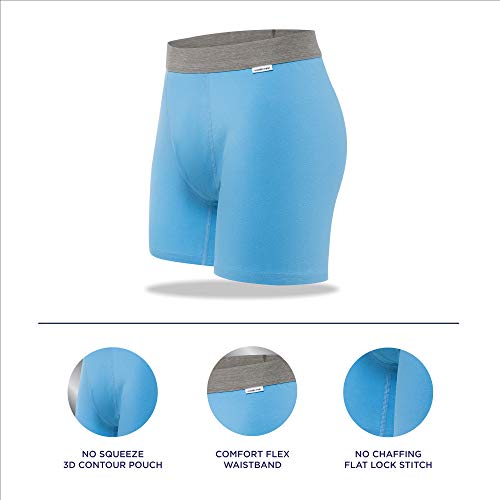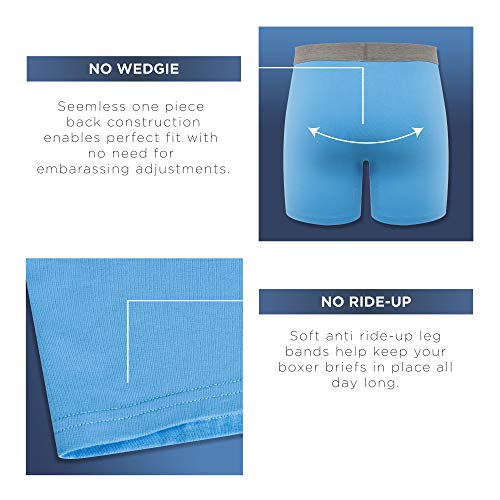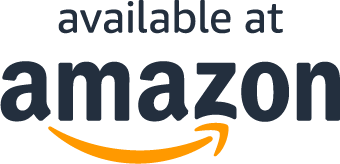 Show your true colors.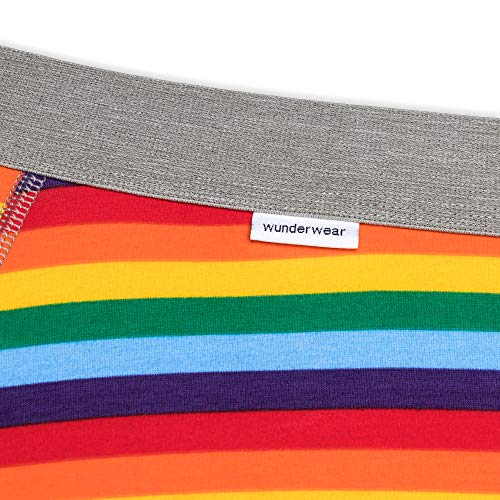 SOFT TOUCH FABRIC | Ultra soft, premium underwear made of 95% cotton and 5% spandex for ultimate comfort. Optimal fabric weight stays soft wash after wash and premium spandex offers full mobility.
COOL & BREATHABLE | Enhanced fibers allow for all-day airflow to keep you fresh and dry all day long. High quality materials keep you 2-3x cooler than regular cotton.
COMFORT FLEX WAISTBAND | Soft elastic band with supreme flexibility creates a snug fit around the body and stays put to avoid rolls or marks.
DUAL LAYER POUCH | 3D contour pouch constructed using a double layer for an airy sensation and added support. Fine stitching down the center seam provides a smooth finishing touch.
WEAR WITH PRIDE | Let your pride show in our rainbow-colored underwear. Make a statement for equality and inclusion.
What Our Customers Are Saying
Exciting!
Never thought that I'd be excited about my own underwear, but these, they did the trick! All of my previous underwear have been monochromatic, so I didn't know how I'd feel about these, but what do you know, I love 'em! Good fit, comfortable, man I feel scandalous!
Good support and comfort
Great comfort and support! The colors are fun not plan blue or browns. Wash well, did not notice shrinkage. Would buy again!
Great Quality
Thanks for quick delivery service and great product..
Worth it!
Great quality and comfortable!
Comfy
I love the rainbow colors and they are very comfortable. I re-ordered already and will order more.Thanks for the great Wunderwear!
Exactly what you expect!
Undies came in, they all fit perfectly. The colors aren't double sided, but I haven't noticed any color bleeding thru, which is great. The quality is wonderful!
Questions?
Why are you running this promotion?
How can I use my coupon on Amazon?
Does this include free shipping?
What Are You Waiting For?